Relive the final gala of the 2nd edition of the
Efigy Technology Competition

Participate online
The participating educational projects will be presented with a pitch video, which will be scored by the judges and a popular vote.

Improved awards
In order to provide motivation for doing your presentation from home, we have improved the awards.
Streamed gala
Presented by the science teacher Luis Quevedo. We will discover the finalists, the judges and the winners.
The Competition
In September, the Naturgy Foundation launched the second edition of the Efigy Technology Competition for the 2019-2020 school year. The initiative is designed for 14-16-year-old secondary school students across Spain and aims to promote the values of energy efficiency and technological professions from a young age.
It is free to take part in the competition, which asks students to propose a solution that will contribute to improving the planet through energy efficiency. This educational activity aims to motivate and raise awareness and interest in energy, strengthen the research ability of young people and inspire curiosity and creativity, while developing teamwork and communication skills.
At this edition, due to the COVID-19 health emergency, the awards ceremony will be streamed online on Thursday 21 May at 5:30 pm. Participate online!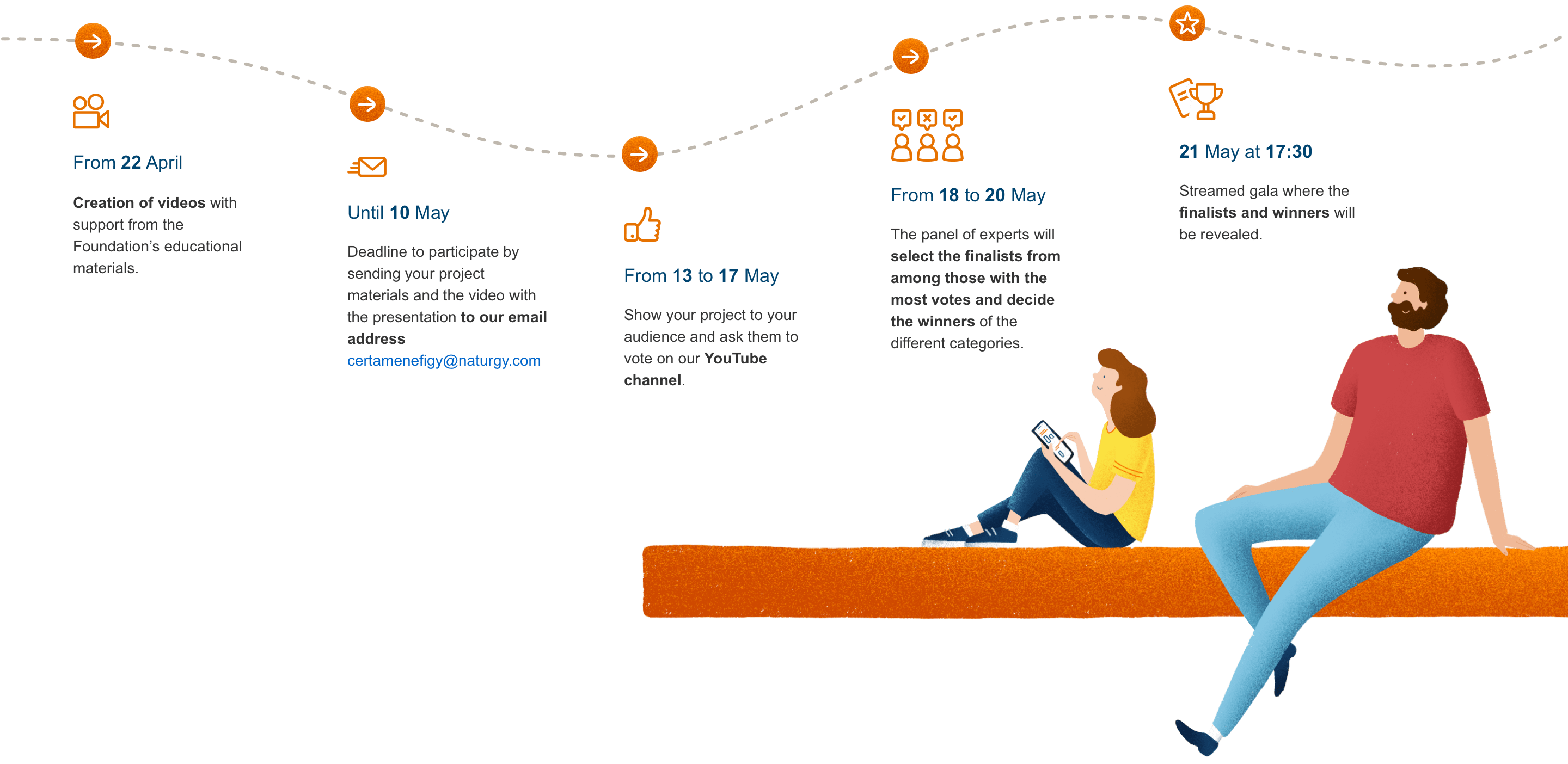 Awards
Most innovative project
Most feasible project
Best presented project
Most involved school

Certificates
Participants in the competition can receive a certificate and money towards technological school materials.

Endorsed
The Competition is endorsed by the Spanish Foundation for Science and Technology (FECYT) and the Spanish National Research Council (CSIC).
Educational objectives:
Encourage research in schools by identifying problems and finding solutions.
Highlight the importance of good communication in research, developing communication skills.
Provide resources for teachers to work with technology and natural sciences in the classroom.
Place value on the scientific work carried out in secondary school classrooms.
Subjects and issues:
Science and technology relating to energy.
Energy efficiency.
Energy mix/energy sources.
Sustainability.
Air quality.