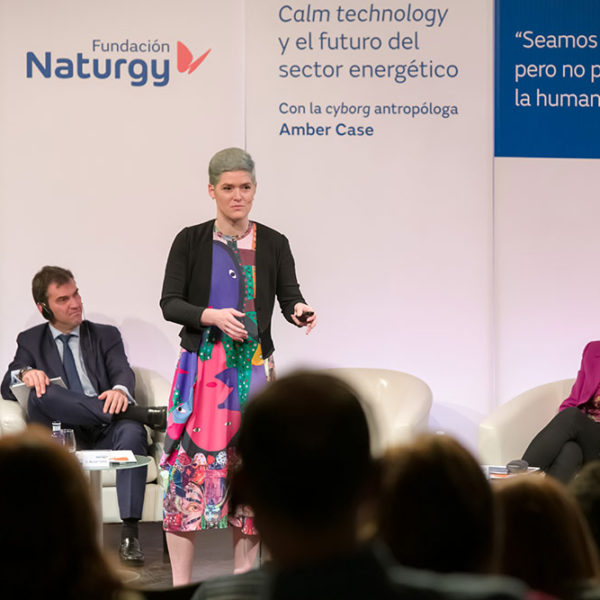 Amber Case talk "Calm technology and the future of the energy sector". Madrid
On 22 February, the cyborg anthropologist, Amber Case, launched a new series of conferences by the Naturgy Foundation, talkson, which encourage reflection on how humans and technology interact in the energy sector. "We shouldn't have one all-encompassing online solution for everyone in customer relations," said Amber Case. According to Case, customers must be aware of which electrical appliances increase their bill the most and how they can reduce the cost of heating and refrigeration in their homes so that they can "adopt measures in their consumption habits".
To see the intervention of Amber Case on video, click here.