230 volunteers, 3,600 beneficiaries: that's how we celebrated International Volunteer Day
In December, the Naturgy Foundation organised an activities' marathon to celebrate International Volunteer Day.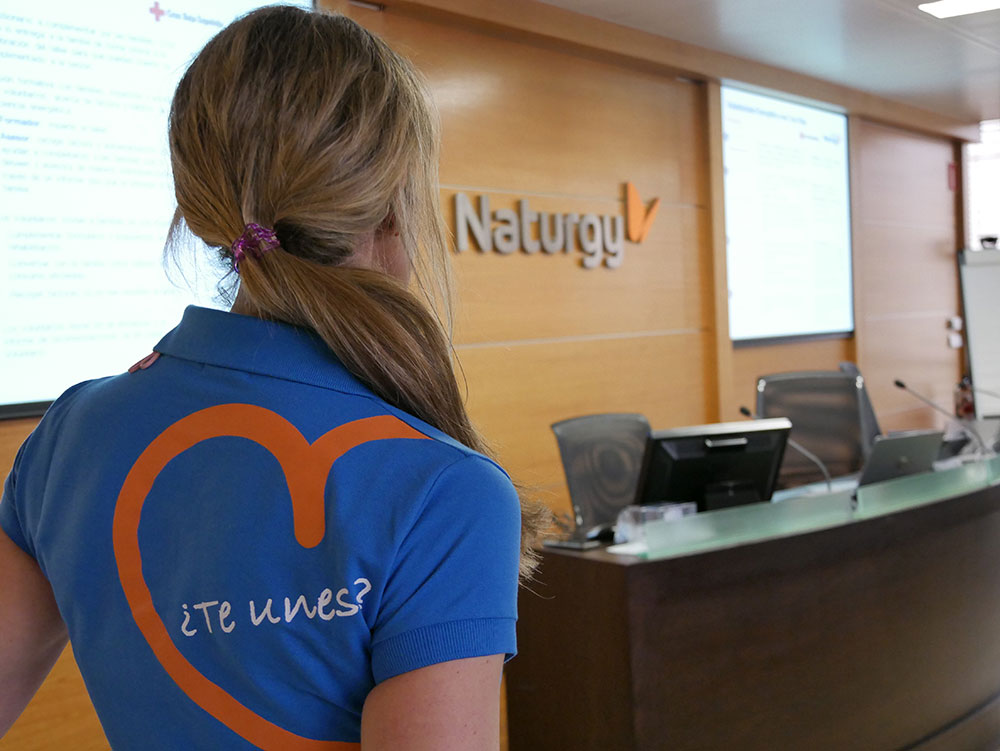 Two hundred and thirty volunteers answered our call, and thanks to their active participation in a variety of initiatives, 3,600 people once again benefited from their solidarity.
Energy advice workshops with vulnerable customers were held online, led by the Customer Service area, and energy efficiency sessions took place with vulnerable families receiving aid from the Spanish Red Cross, as well as with people that have intellectual disabilities from Fundación Gil Gayarre.
There was also a masterclass on the construction and operation of wind turbines to motivate youngsters from vulnerable groups. And, thanks to the 'Santa for a day' activity, almost 70 children from vulnerable families helped by the Fundación Tengo hogar received a gift.
The 'Kilometres of charitable energy' initiative, with which the Foundation aimed to combine solidarity and health, resulted in a €12,000 donation for Cáritas Spain's "Fair Food" project.
The initiatives also included environmental volunteering in urban allotments and the construction of an insect hotel together with Fundación Global Nature.