Digitalisation will enable domestic electricity systems to operate automatically based on consumption habits
At an event organised by the Gas Natural Fenosa Foundation in collaboration with the Regional Government of Catalonia, a group of experts examined how our energy habits will be changed by digitalisation.
The main conclusion from the event was that, in the future, we will be able to forecast people's behaviour and adapt energy services to the habits of each household.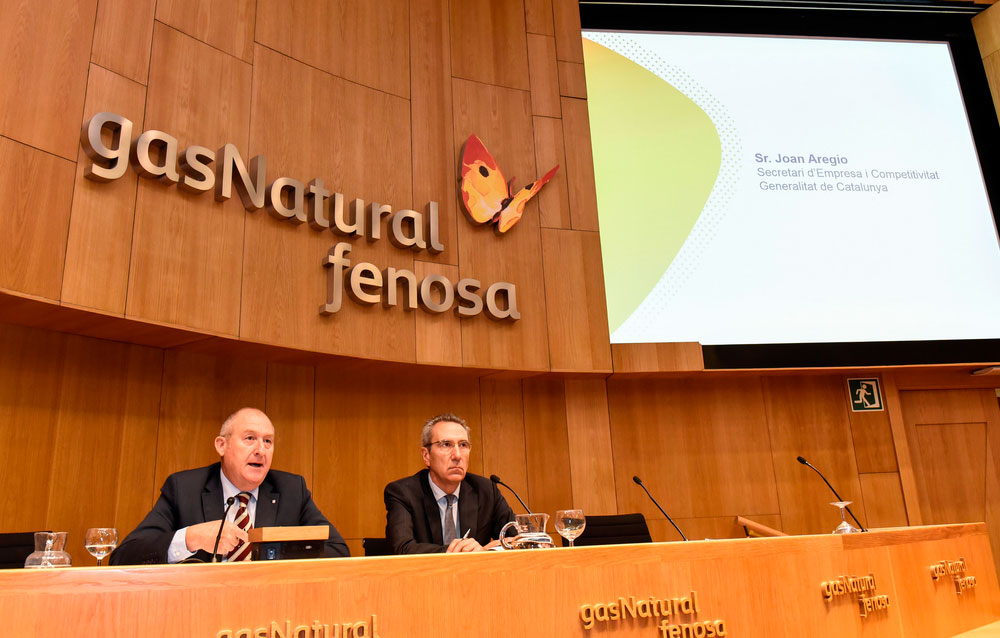 According to the experts, digitalisation will revolutionise our use of energy and will enable us to forecast people's behaviour and adapt energy services to the habits of each household.
This was the main conclusion from an event organised earlier today by the Gas Natural Fenosa Foundation at which it was also explained that the Internet of Things will enable households to be more automated based on the needs of families. For example, refrigerators will order food from the supermarket automatically when they detect items running low, washing machines will switch on at times when electricity is cheapest and shutters will raise or lower automatically depending on light levels they detect.
The event was officially opened by the Secretary for Business and Competitiveness of the Regional Government of Catalonia, Joan Aregio, and the General Manager of the Gas Natural Fenosa Foundation, Martí Solà, who explained that "we are moving away from a centralised and unidirectional energy system with customers who have few choices towards a new system with many standard, discontinuous and unpredictable supply sources that will supply customers demanding customised energy to suit their needs. This transition is only possible through an intensive digitalisation process."
According to the Director for Technological Innovation at GAS NATURAL FENOSA, Mónica Puente, "the energy environment is rapidly evolving due to changes taking place in terms of technology. For this reason, GAS NATURAL FENOSA is undertaking SMART actions that bring value by harnessing such digital technologies as the Internet of Things, robotics and artificial intelligence in order to help us provide our value added services to customers and improve quality and efficiency."
The Director of Projects at EFIENER Enginyeria, Josep Maria Piguillem, explained that the digitalisation process is leading to the so-called fourth industrial revolution, also known as Industry 4.0, in which "smart energy control systems are custom designed for each plant and must be capable of regulating the optimal operation of equipment and processes".
The CEO of INSTRA Ingenieros, Pedro Pérez, explained that the operation and maintenance of buildings offers great opportunities for energy and efficiency improvements. "Telecommand technology in combination with data mining and artificial intelligence techniques means that companies, building users, can focus their efforts on their business and delegate these services to digital management models based on technological tools that bring genuine added value," he said. 
Finally, the Managing Director of the ESDI Foundation, Antoni Garrell, explained that energy is an essential factor in this digital transformation because it guarantees mobility, the correct operation of smart prostheses, access to information, the operation of robots and cyborgs, etc. In this regard, "it is essential to guarantee the availability of energy anywhere and at any time".
The seminar was closed by the Director-General for Energy, Mining and Industrial Safety of the Regional Government of Catalonia, Pere Palacín, and the General Manager of the Gas Natural Fenosa Foundation, Martí Solà.