Environmental volunteers from Naturgy Foundation rebuild natural habitats equal to 13 football pitches
The Environmental Volunteering Programme, which seeks to raise environmental awareness among Naturgy employees, is celebrating its fifth anniversary; five years during which 35 m3 of waste have been cleared and more than 3,600 plant specimens have been planted.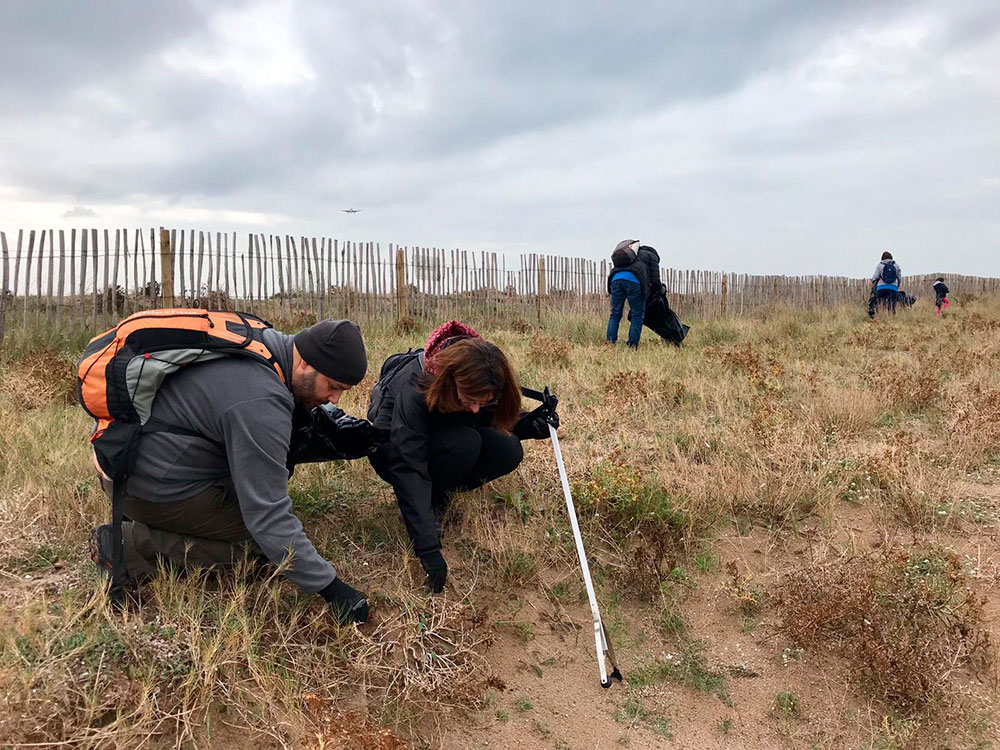 The Naturgy Foundation's Environmental Volunteering Programme is celebrating its fifth anniversary, in which close on 1,100 volunteers have recovered biodiversity in some 20 natural spaces around Spain with a surface area equivalent to 13 football pitches.
Since 2014, Naturgy employees and their families have taken part in a total of 38 environmental flora and fauna recovery projects in protected ecosystems around Catalonia (11 conservation actions), the Region of Madrid (9), Castile-Leon (5), the Region of Valencia (4), Galicia (3), Castile-La Mancha (3) and Andalusia (2).
The volunteers have completed the equivalent of 228 days of work (almost 5,500 hours) alongside the more than 40 environmental organisations and authorities that have partnered with the Naturgy Foundation on this volunteering programme.
The Managing Director of the Naturgy Foundation, María Eugenia Coronado, believes these results are "very positive" and welcomes their contribution to environmental awareness. "We are very grateful for the collaboration from Naturgy employees and their families, as well as that of the entities and authorities with which we wish to do our bit for improving the natural environment we live in through practical actions on the ground." "Environmental awareness has been one of the goals sought by our foundation since the outset and the Environmental Volunteering Programme has allowed us to close that circle," said María Eugenia Coronado.
High-value natural spaces
Over the last five years, environmental recovery actions have been carried out in 21 different natural spaces, including the La Mancha Húmeda Biosphere Reserve in Castile-La Mancha; the Sierra de Guadarrama National Park and the South-east Regional Park in the Region of Madrid; the Collserola Natural Park in Catalonia; the La Albufera Natural Park in the Region of Valencia; the Corredor Verde del Guadiamar Protected Landscape in Andalusia; the Betanzos-Mandeo Natural Space in Galicia; and the Montes de Valsaín in Castile-Leon.
Main results from the habitat restoration activity carried out
| | |
| --- | --- |
| Restored area | 13 ha |
| Volume of exotic invasive species removed | 41 m3 |
| Actions for fauna | 138 |
| Area of protective fencing installed/recovered | 9,625 m2 and 275 linear metres |
| Number of plant specimens planted | 3,652 |
The activities carried out are directly related to offsetting causes of biodiversity loss and restoring habitats by planting or sowing native species; removing exotic invasive species; installing or restoring public use infrastructures, such as signs, tracks and posters; encouraging wildlife by building ponds, shelters and feeding places; clearing waste and sorting it; and engaging in environmental education and awareness activities, with visits to exhibitions and visitors' centres.
The goal for each activity was to involve the participants in the various conservation projects being carried out, providing them with the chance to have an original and responsible experience in their environment.
The Naturgy Foundation has been working in close collaboration with the Global Nature Foundation, which coordinated this first five-year period of the Environmental Volunteering Programme. The other organisations with which it has worked include Acción Natura, the Brown Bear Foundation, Fragas do Mandeo, GREFA, Ecoembes and the Selvans Association, among others. Furthermore, the foundation has received support from various local and regional council authorities.
The volunteering work remains ongoing and activities are planned during the rest of this year at the Villacañas Plant Nursery and Laguna Larga in Toledo; the Garraf Natural Park in Barcelona; and the El Saler Nature Reserve in Valencia.