Gas Natural Fenosa Foundation analyses opportunities created by European Energy Efficiency Directive in Logroño
At a seminar organised in collaboration with the Regional Government of La Rioja, various experts analysed the transposition of European Directive 2012/27/EU on energy efficiency and how it will boost the economy.
Building renovations can create a new market capable of generating investments of between 2 and 10 billion euros between 2015 and 2050, as well as creating over 150,000 jobs.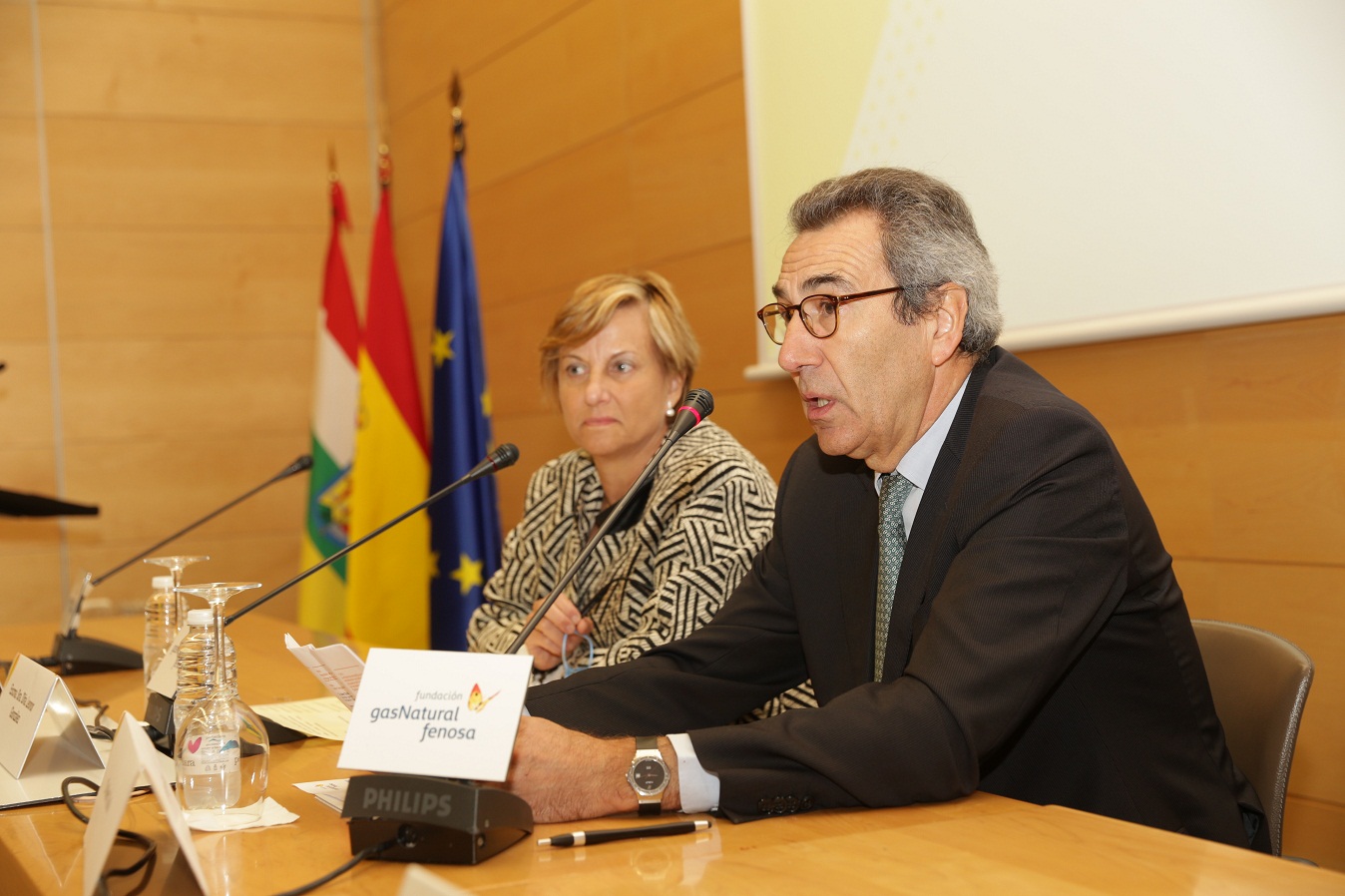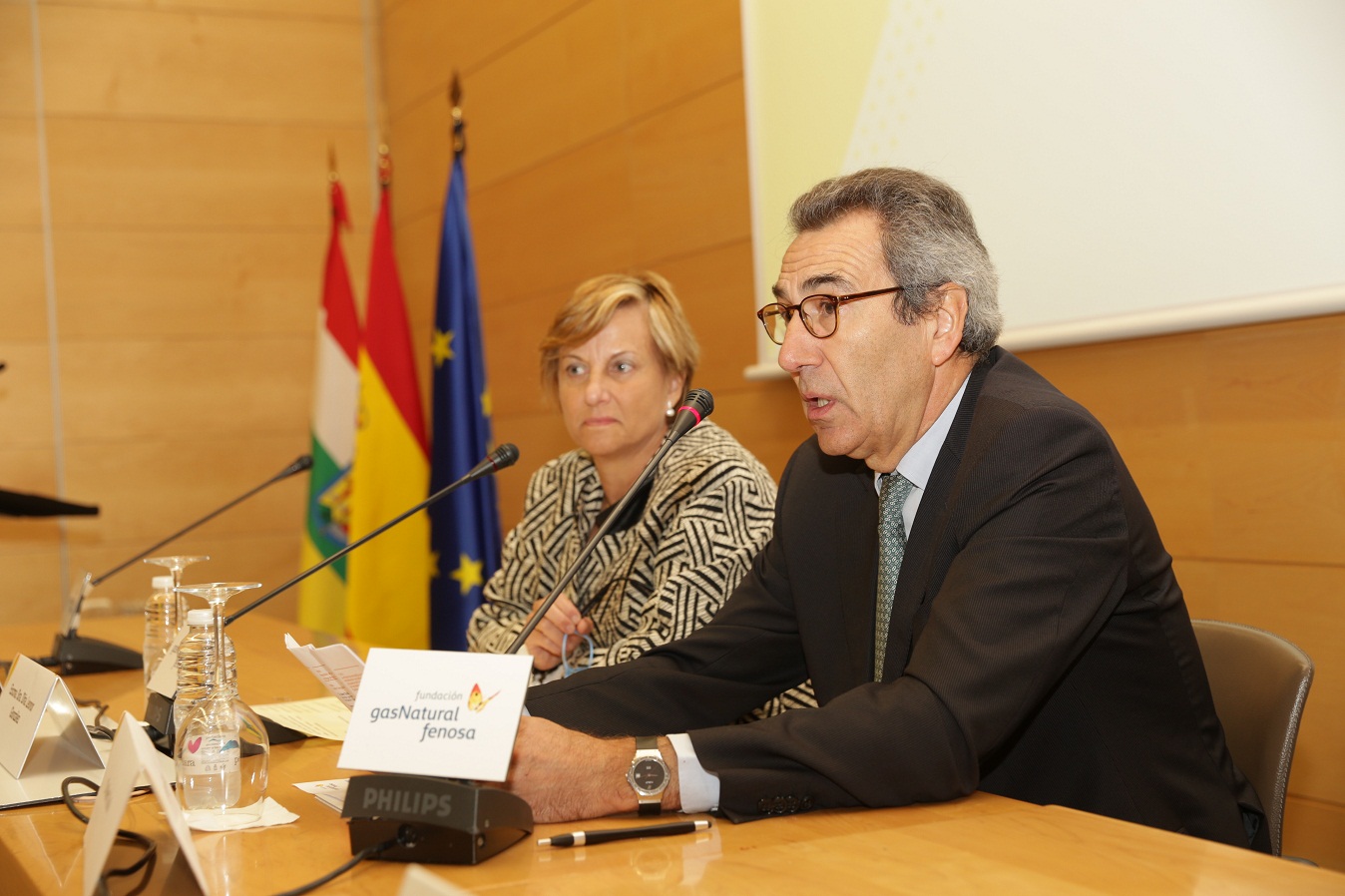 Earlier today in Logroño, the Councillor for Economic Development and Innovation of the Regional Government of La Rioja, Leonor González, and the Managing Director of the Gas Natural Fenosa Foundation, Martí Solà, officially opened the seminar entitled Energy Efficiency as a Creator of Opportunities. Transposition of European Directive 2012/27/EU. The event was attended by over 130 professionals from companies, engineering firms, universities and public authorities.
During the event the speakers analysed the economic opportunities entailed by the transposition of this directive, which sets specific actions for reducing emissions by 20% throughout the Member States by 2020. The Technical Secretary of Green Building Council España (GBCe), Dolores Huerta, explained that restoring buildings in terms of energy could create a new market that generates from €2 to €10 billion per year between 2015 and 2050. Furthermore, restoring 10 million homes by 2050 could create over 150,000 direct, stable and quality jobs.
Transposition of the directive
GAS NATURAL FENOSA's Regulation Area representative, Ester Sevilla, explained that the transposition of Article 7 of the Directive forces energy marketing companies to implement saving actions equivalent to 1.5% of their annual energy sales to end customers, and that the Government has set savings objectives for Spain for the 2014-2020 period at 15,979 kteo (thousand tonnes equivalent petroleum), equal to a cumulative annual saving of 571 kteo/year.
Ester Sevilla said that, in order to reach this target, proposals include a 40% saving in supplier liability systems, a 31% saving in the use of ERDF funds for implementing scheduled action plans and a 29% saving in other fiscal alternatives, efficiency standards, training and information. The speaker said that, at present, marketing companies only have the possibility of contributing to the National Energy Efficiency Fund.
In turn, the Counsellor for Economic Affairs from the United States Embassy in Spain, Anton K. Smith, presented various results and measures adopted in the United States to improve energy efficiency and reduce emissions from land-based transport.
Energy rehabilitation
The Manager of the Spanish Energy Efficiency Technology Platform, José Antonio Ferrer, said that energy efficiency in the European Union between 1990-2014 rose by 20% at a rate of 1.1% per year, with the industrial and residential sectors showing the greatest improvements. He went on to say that energy efficiency in cities is a priority for European funds in the period 2014-2020 and that over 10 billion euros of European funds could be allocated to making buildings more energy efficient.
The Manager of the La Rioja Economic Development Agency (ADER), Javier Ureña, explained that his agency is developing the Grants Strategic Plan – a highly powerful business promotion tool that the Regional Government of La Rioja is making available to companies and that has been given a budget of 35 million euros in 2015, of which 1 million will be allocated to savings, energy efficiency and environmental projects.
Joan A. Pérez, an energy efficiency consultant and author of the book entitled 'Casos prácticos de eficiencia energética' (published by the Gas Natural Fenosa Foundation), spoke about the potential saving that can be made by companies through energy efficiency and how technological, economic and social factors can influence business competitiveness. Finally, Virgilio Taberner, Director for Aragon-La Rioja Region Companies of CaixaBank, tackled the issue of financing energy efficiency projects.
The Gas Natural Fenosa Foundation
The Gas Natural Fenosa Foundation, founded in 1992, targets its activity at the promotion of information, training and increased social awareness on improving energy efficiency and technological innovation in the field of energy while respecting and protecting the environment, and promotes cultural activities through the Gas Museum aimed at preserving and spreading knowledge about the historical and cultural heritage of the sector. It also runs an export assistance programme for small and medium-sized companies. Its international activities are carried out in Algeria, Argentina, Brazil, Colombia, Costa Rica, Mexico, Morocco, Italy and Moldova.
Logroño (Spain), 30 Sep 2015