More than 1,000 people participate in the Gas Natural Fenosa Foundation activity at the UB IV Science Festival
On 11 May, the Universitat de Barcelona presented the UB Science Festival, an initiative that receives funding from the Spanish Foundation for Science and Technology (FECYT) of the Ministry of Economy and Competitiveness, in its "Edificio Histórico".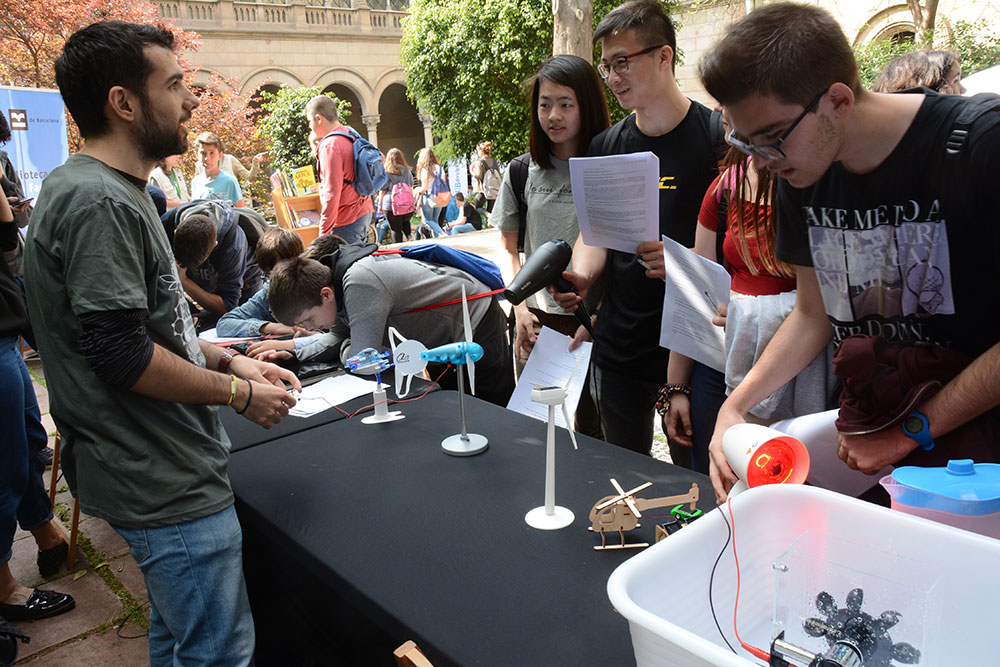 This event is unmissable for anybody who wants to learn about the research conducted by the university in a fun and innovative way, as well as the activities promoting scientific and technical professions from institutions such as the Gas Natural Fenosa Foundation. The festival was opened by the Rector, Dr. Joan Elias; Vice-Rector of Research, Dr. Domènec Espriu; Vice-Rector of Doctorate Degrees and Promotion of Research, Dr. Francesc Xavier Roigé; Vice-Rector of Digital Transformation, Dr. Oriol Pujol; and the Head of the Management Board, Pedro Vázquez. It offers over 30 educational activities that aim to promote the discovery of science, encourage the participants to adopt a reflective and scientific attitude towards any situation, while demonstrating how science plays an important role in all aspects of life.
The fourth edition of the UB Science Festival welcomed more than 1,000 people, mostly secondary-school students, but also some primary-school students and general public. That is why the Gas Natural Fenosa Foundation provided an interactive workshop about the energy of the future. Through activities such as these, the Foundation promotes the values of energy efficiency, responsible use of energy, energy saving and the preservation of industrial heritage, with the aim of providing new generations with the necessary tools to manage the future of energy and create a better future for everyone.