Naturgy Foundation to support 21 community projects through the Emprendedores Sociales programme
The Naturgy Foundation, through the Emprendedores Sociales​ 2019 volunteering programme is set to provide financial support to the 21 community projects associated to Energy and Environmental Care and to Social Promotion which were selected by a panel of experts.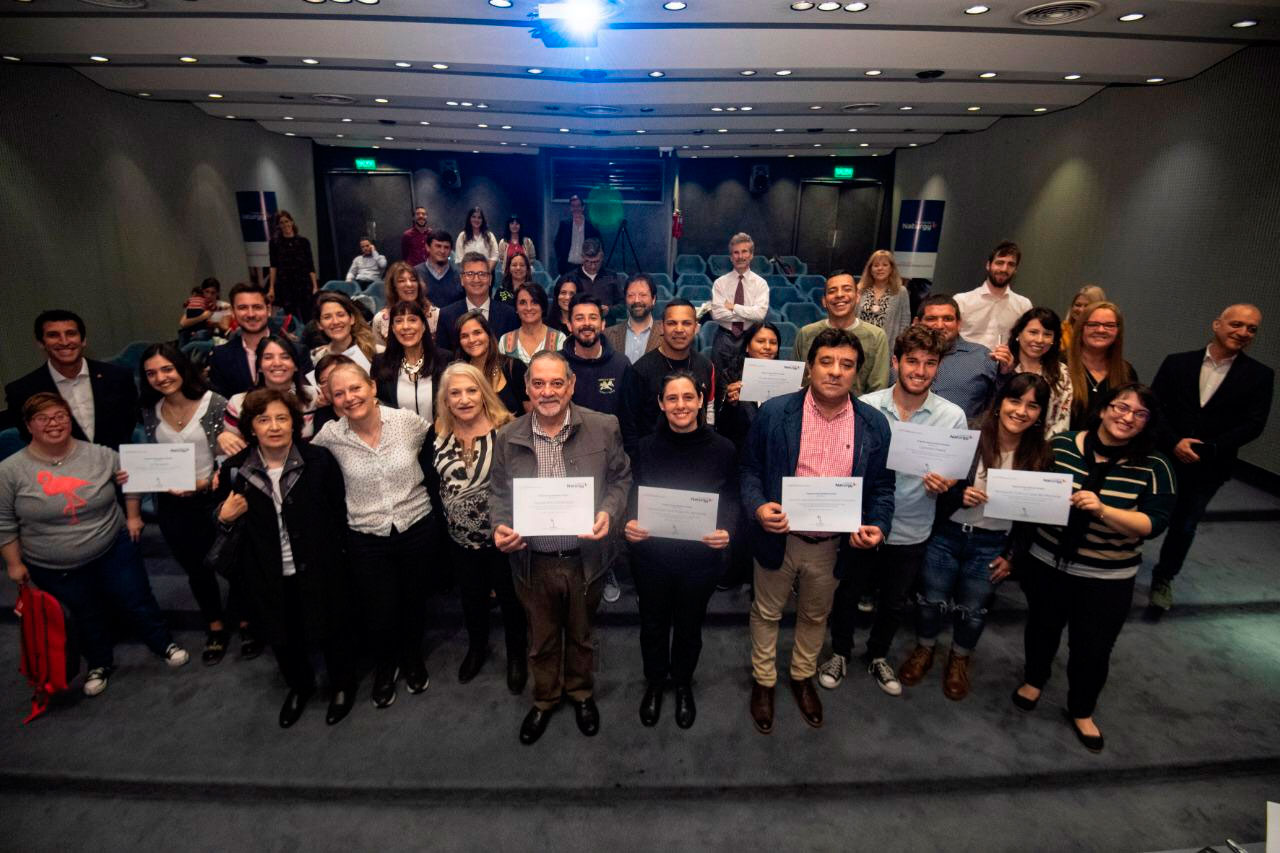 The Foundation has been supporting this programme for eight years in order to assist social projects that are presented by its partners. The award ceremony was held in the Auditorium at Naturgy and was attended by employees, NGOs and the panel of experts, which included Pablo Gandino (Agenda Social), Leonardo Hernández (CEADS), Alfredo Pagano (Deloitte) and Fernando Halperín (IAPG). This year, the programme welcomed 33 projects from its collaborators.
Under the Energy and Environment Care category, the winning NGOs were: CEADS, Fundación Bomberos de Argentina, Fundación Siloé, La Casa del Manzanar and Fundación Global. Meanwhile, there were special mentions for Ecohouse Asocicación Civil, Fundación Peregrina, la Escuela Chacra San Francisco de Asís, ACES and Fundación Solar Inti.
The winners in the Social Promotion category were: ACER, Fundación DEBRA, Asociación ICIED, Asociación Civil Proyecto Horizonte and Talleres Barrio América. And special mentions went to: Acuarela, Fundación Hombre Nuevo, la Escuela Especial de Sordos e Hipoacúsicos N° 505, CHAP, Lamroth Hakol and Fundación Global.
The Foundation carries out ongoing international activities in ten countries where the company does business, carrying out projects that make a positive contribution to society by promoting energy inclusion. During 2019, the Foundation is also moving forward with the Emprendedores Sociales volunteering programme, and with regards to the programmes promoting responsible consumption, it will organise Asociar Energías, Formando Energías, aimed at students, and Consumo Responsable, for children and teenagers.