Over 5,100 students are benefiting from the Naturgy Foundation's Vocational Training for employability programme this yea
The Naturgy Foundation works alongside seven regions to update energy-related VT curriculum content, with the aim of adapting it to the real needs of companies and society in the framework of the current energy transition. The ultimate goal is to better prepare students to enter the job market and improve their employability. During the 2020-2021 school year, over 5,100 students from 65 educational centres are benefiting from this programme.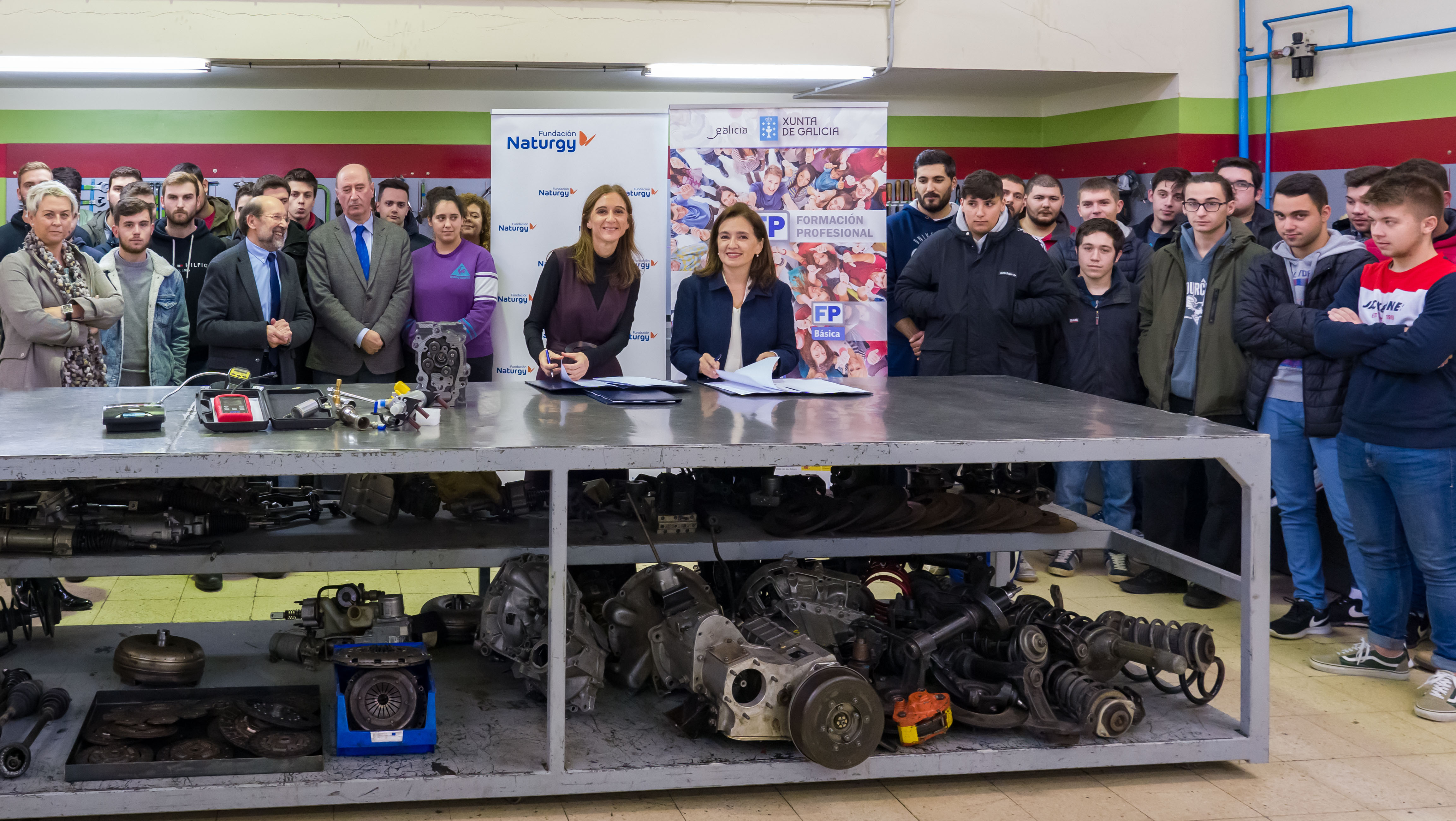 The Naturgy Foundation's Vocational Training for employability programme is aligned with the Fair Transition Strategy of the Spanish Ministry for the Ecological Transition and Demographic Challenge(MITECO in Spanish), which seeks to generate active employment and vocational training policies for coordinated work between government bodies and social agents. Likewise, it also responds to the concept of green professional training, which for MITECO requires "specific attention due to the transformations that making the economy greener will entail for professional profiles."
The managing director of the Naturgy Foundation, María Eugenia Coronado, explained that with these Vocational Training courses, "we guarantee the transfer of specialised technical knowledge related to energy and show our commitment to new professionals in the sector, with the aim of helping them improve their employability and enabling them to provide more value, thereby ensuring energy transition and sustainability."
The energy company's foundation collaborates with the regional education ministries of Asturias, Castilla-La Mancha, Castilla y León, Catalonia, Madrid, Valencia and Galicia. In coordination with these bodies, it has helped update vocational training related to sustainable construction and rehabilitation, renewable gas, sustainable mobility and energy vulnerability. Students receive a certificate that will give them a competitive advantage compared to other graduates from the same professional families.
The Naturgy Foundation has also provided training to teachers and has provided educational materials and equipment for use in classrooms.
Naturgy Foundation
The Vocational Training for employability programme is based on the Naturgy Foundation's extensive educational catalogue aimed at teachers, schools and professionals from the sector that need to update their training. Its work in education has been recognised by and involves the collaboration of leading institutions in the fields of education and research, such as the Spanish Foundation for Science and Technology and the Spanish National Research Council, as well as the Department of Education in the Region of Madrid and Barcelona, among others.
The Foundation, created by the energy company in 1992, promotes serious and rigorous debate on issues related to energy and the environment through seminars, publications and reports, and also develops social action programmes to alleviate energy poverty in the framework of Naturgy's Vulnerability Plan.