The 11th Business and Training Series concluded: 15 Argentinian SMEs were trained in Barcelona
On 12 June, the Business and Training Series with 15 business people from Argentinian SMEs concluded in Barcelona and Sabadell at the 11th edition of the Training and Business Trip.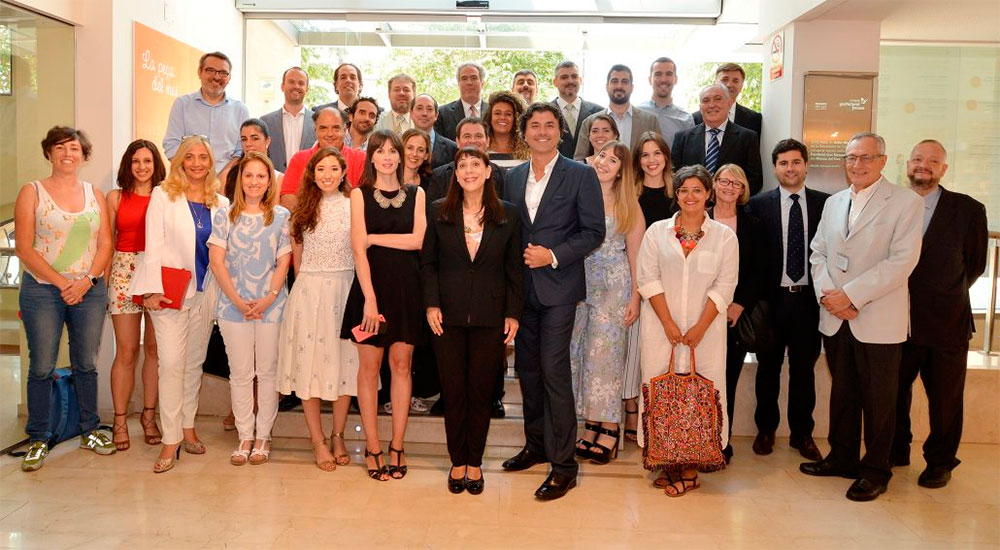 This initiative is part of the First Export Programme, which was founded in Argentina in 2001 to create another way of dealing with the economic crisis in the country at the time and aims to facilitate export activity for Argentinian SMEs, improve their ability to form partnerships, and offer free training, advice and follow-up.
The seminar aims to provide a decisive contribution to training SME business people and independent professionals to provide the basics for consolidating in the international market. Just as in the last two years, they formed part of the business training programme for Spanish SMEs, which enabled them to expand their network of contacts and learn about new experiences.
"We are very satisfied to be able to award the training and business grant for the tenth consecutive year, providing an excellence programme for Argentinian SMEs, which enables them to develop in foreign trade," said Bettina Llapur, Director of the Gas Natural Fenosa Foundation in Argentina.
Participating companies
The companies that participated in the grant were: Theia Argentina, from the cosmetics sector; Química Sigma S.R.L., from the security sector; Cabaña Piedras Blancas S.R.L. and Consorcio de Alimentos Gourmet, from the food sector; Grifería Roddex S.A., from the water and gas conduction products sector; Gamafil Argentina S.A. and Investigaciones y Desarrollos Argentinos S.R.L., from the medical sector; Tarifar and TLogística, from the foreign trade sector; Moto Mecánica Argentina S.A, from the metallurgy and oil sector; Nueva Vida, from the Tourism and Hospitality sector, Alfonso Sabbatini e hijos S.R.L., from the metallurgy sector; SMS Tejidos de nuestra tierra, from the handmade clothing sector; and Aptar Argentina S.A., from the plastics sector.