The Gas Natural Fenosa Foundation joins the 'Talento que impacta' network of the Hazloposible Foundation on volunteering
The 'Talento Que Impacta' Network of the Hazloposible Foundation comprises 25 socially responsible companies and organisations and aims to raise awareness of volunteering aimed at those in a vulnerable position.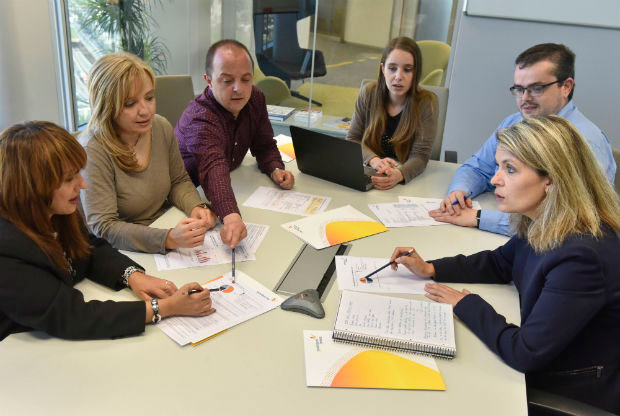 Gas Natural Fenosa Foundation has joined the 'Talento que impacta' network of the Hazloposible Foundation. This space connects companies and organisations to share experiences and good practices about corporate volunteering. With this registration there are now 25 companies and organisations in this project, which is coordinated by the Hazloposible Foundation. The initiative aims to create a knock-on effect for corporate volunteering in Spain.
The 'Talento que impacta' Network enables companies and organisations to learn about the latest trends regarding corporate volunteering. It also makes it possible to take part in networking events and identify possible synergies with other companies in the Network. Through this initiative, Hazloposible provides added value to the companies' Corporate Social Responsibility programmes. This means they can share expertise from over 15 years of volunteering experience.
Volunteering to alleviate energy poverty
The Foundation raises awareness about volunteering by launching a corporate volunteering programme. The General Manager, Martí Solà, explains that "it is a programme we are developing in partnership with various entities and that includes advice from volunteer employees at the power company who spend part of their time with people in a position of vulnerability to find the best solution to each specific situation."
The Hazloposible Foundation (www.hazloposible.org) is a non-profit organisation that was set up in 1999 to foster involvement by society in charity causes. Hazloposible has accompanied companies for over 15 years in developing corporate volunteering programmes. It also raises awareness and provides solutions to maximise the impact on the company, the employees and society. It works with 25 companies with a total of more than 250,000 people and over 9,000 NGOs.