The Naturgy Foundation and Caritas renew their collaboration after attending to more than 7,000 people in Spain
During their first year of collaboration, both organisations attended to more than 7,000 people at risk of vulnerability through 300 energy efficiency projects.
With the renewal of the agreement, the Naturgy Foundation and Caritas will strengthen their strategic alliance and expand their collaboration with the Social Employment and Energy Efficiency Programme aimed at training unemployed people to refurbish vulnerable housing.
As an additional activity to the projects, there are also plans to involve the Naturgy Foundation's travelling exhibition, Energytruck – a large sustainable truck that houses a mobile exhibition on the responsible use of energy.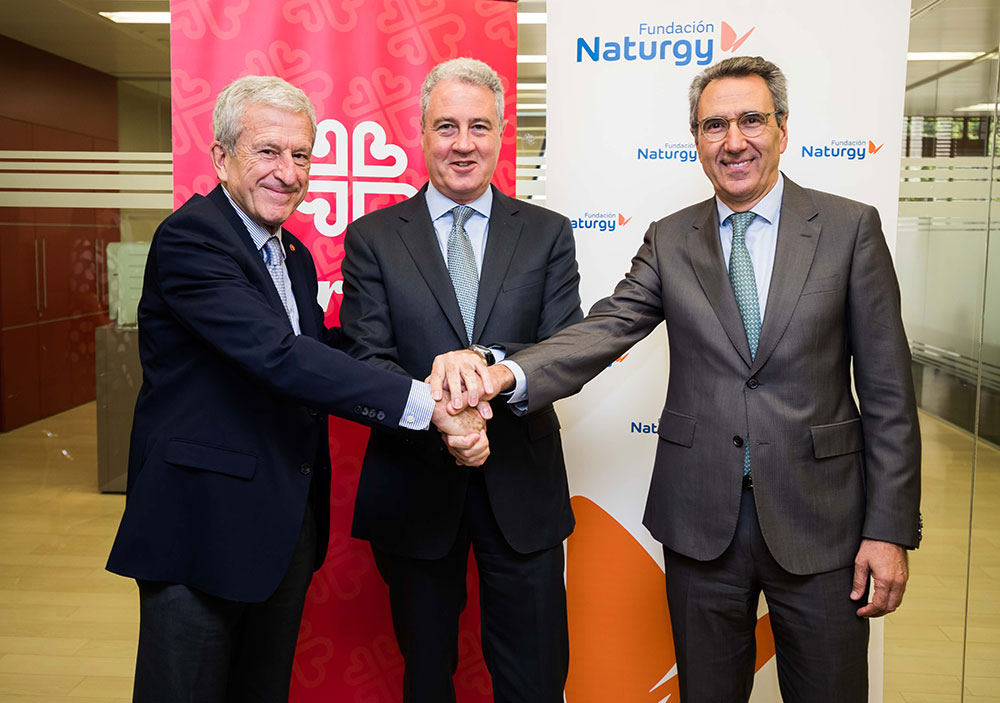 The Deputy Chairman of the Naturgy Foundation and Managing Director of Communication and Institutional Relations of the energy company, Jordi Garcia Tabernero; the Chairman of Caritas, Manuel Bretón; and the Managing Director of the Foundation, Martí Solà, today renewed the collaboration agreement to help groups at risk of energy vulnerability in Spain.
"During this first year of the agreement, the Foundation and Caritas attended to more than 7,000 people in vulnerable situations, focusing mainly on bringing together families with more complex situations and helping them to integrate," said the Chairman of Caritas, Manuel Bretón. This initiative was developed through 300 projects on energy efficiency that both organisations started up, related to improvements in electrical installations, heating systems, enclosures, and insulation and lighting.