The Naturgy Foundation donates 12,000 euros to Cáritas in an initiative by its volunteers to help ease the COVID-19 crisis
The Naturgy Foundation has donated 12,000 euros to Cáritas Spain, which will be used to provide adequate food to families in a vulnerable situation who are suffering the consequences of the country's current economic crisis due to the pandemic.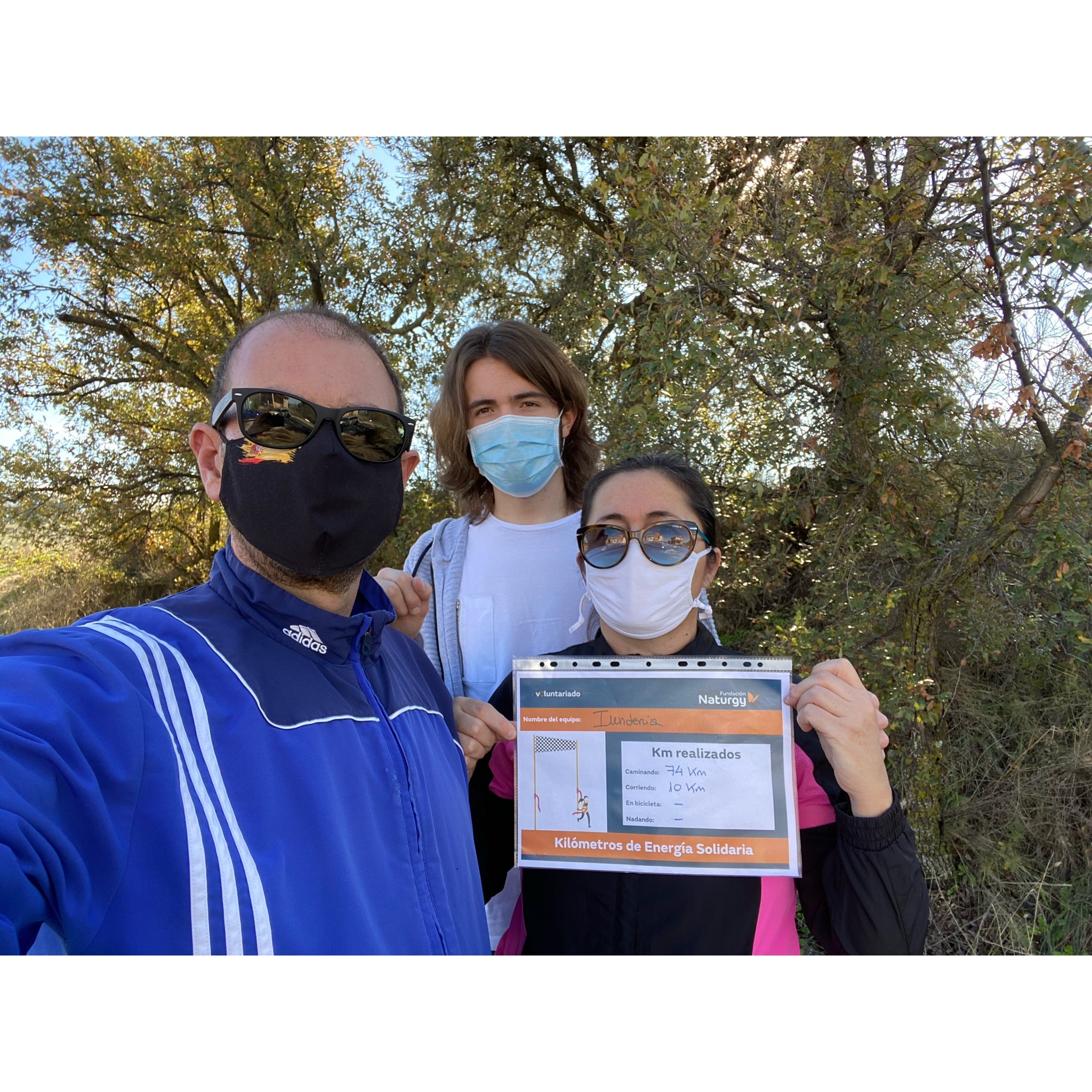 This donation, which will allow Cáritas to feed around 500 people for a week, comes from one of the solidarity activities promoted by the Naturgy Foundation among the company's employees on the occasion of International Volunteer Day in December.
The initiative involved accumulating kilometres over a week, and the final figure was transformed into the financial contribution donated to Cáritas. Around 100 volunteers took part and ran or cycled a total of 12,000 kilometres.
Cáritas and the Naturgy Foundation have had a close relationship for the past three years as part of Naturgy's Vulnerability Plan. They recently renewed their collaboration agreement, which has enabled them to guarantee that 15,000 people receiving help from the organisation have access to energy.
5,000 people benefit from the volunteering marathon
Alongside this initiative, other activities took place related to energy advice, the donation of IT material to reduce the digital gap, and training on renewable technologies for young people completing vocational training courses, among others. In total over 300 volunteers took part, which has made it possible to benefit around 5,000 people in vulnerable situations in recent weeks.
The Managing Director of the Naturgy Foundation, María Eugenia Coronado, highlighted "the involvement of Naturgy employees in this marathon of activities in December to help mitigate the effects of the pandemic among needy families, and joins other initiatives carried our regularly throughout the year to alleviate energy poverty."
Naturgy Foundation
The Naturgy Foundation carries out all of the social programmes linked to Naturgy's Vulnerability Plan, which are based on three projects: the Energy Rehabilitation Solidarity Fund to improve the homes of vulnerable families; the Energy School to train vulnerable families, Social Services professionals and Third Sector organisations in energy-related matters; and energy volunteering to provide vulnerable families with advice on energy efficiency.
Created by the power company in 1992, it also aims to promote, educate and inform about energy, sustainability and energy efficiency.