The Naturgy Foundation opens an interactive exhibition on energy at the Fontao Museum of Mining in Vila de Cruces
The exhibition comprises several interactive spaces for experimentation to learn about the ins and outs of gas and electricity.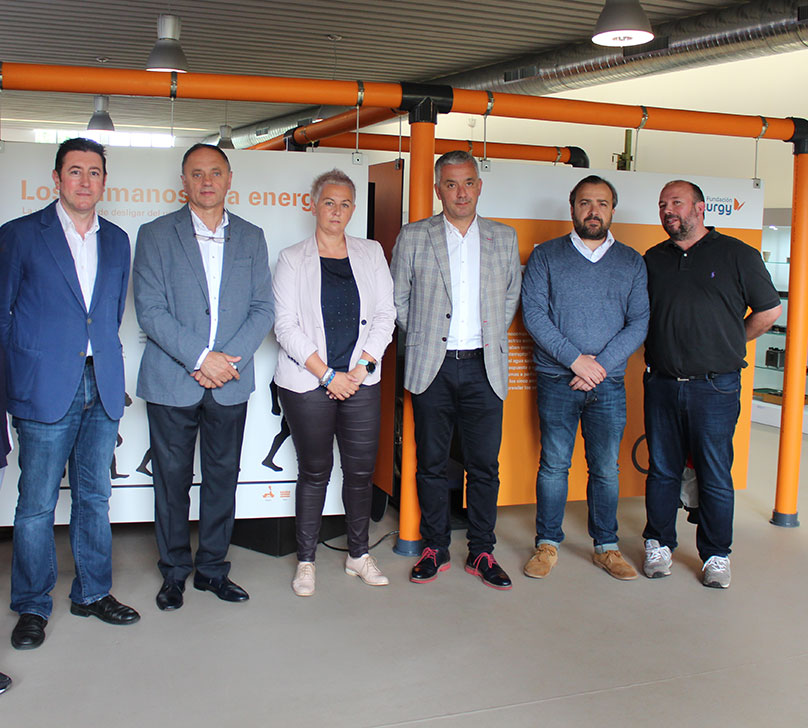 Today, the General Secretary of Language Policy of the Regional Government of Galicia, Valentín García, the Regional Head of the Department of Economy, Employment and Industry, Ignacio Rial Santomé, together with the mayor of Vila de Cruces, Jesús Otero and the Director of Education and Heritage of the Naturgy Foundation, Eva Buch, opened the free exhibition entitled 'Want to play? Let's think about Energy!' at the Fontao Museum of Mining, which will run until 25 November.
The exhibition offers an insight into the secrets of gas and electricity as energy sources, through different interactive spaces which include fun and educational experiments designed by the Naturgy Foundation. The travelling exhibition has already visited the MUNCYT in A Coruña, the Logroño Science House and the Light Factory. Ponferrada Energy Museum.
"The exhibition allows visitors to learn about and experiment with the nature, creation and distribution of energy which is so prevalent in our everyday lives," explained the Director of Education and Heritage of the Naturgy Foundation, Eva Buch. She highlighted that "additionally, the exhibition looks back at how energy was obtained in the past and the tools used nowadays for efficient energy production and domestic consumption."
Interactive modules
The exhibition comprises interactive modules divided into five themed sections: Electrically surprised (which focuses on electricity), Gaseously aware (to learn about natural gas), You communicate thanks to energy (on sound), Energy to live (which explains about the thermal energy emitted by our bodies) and The Miracle of Luminescence (on the phenomenon of phosphorescence).
Visitors will participate in the exhibition by carrying out activities such as drawing using the light from a lantern in a pitch-dark room; using a camera which detects infrared radiation let off by the body to verify that we are thermal machines; generating electricity using a pedal-powered car to switch on light bulbs, or playing with different material densities and conductivities such as a neodymium magnets and other compounds.
Visitors will be able to take part in the following free workshops: 'Touch, play and learn' workshops, which will take place on alternate Saturdays from 12 pm to 1 pm, and 'Experiments with the family', which will also take place on alternate Saturdays and every Sunday from 12 pm to 1 pm.