The Naturgy Foundation organises the "Energy Training" workshop
It was held on 27 June at the Professional Training Centre No. 403 and was organised by the Naturgy Foundation, the Argentinian Institute of Petroleum and Gas (IAPG) and the Department of Environmental Management in the Commune.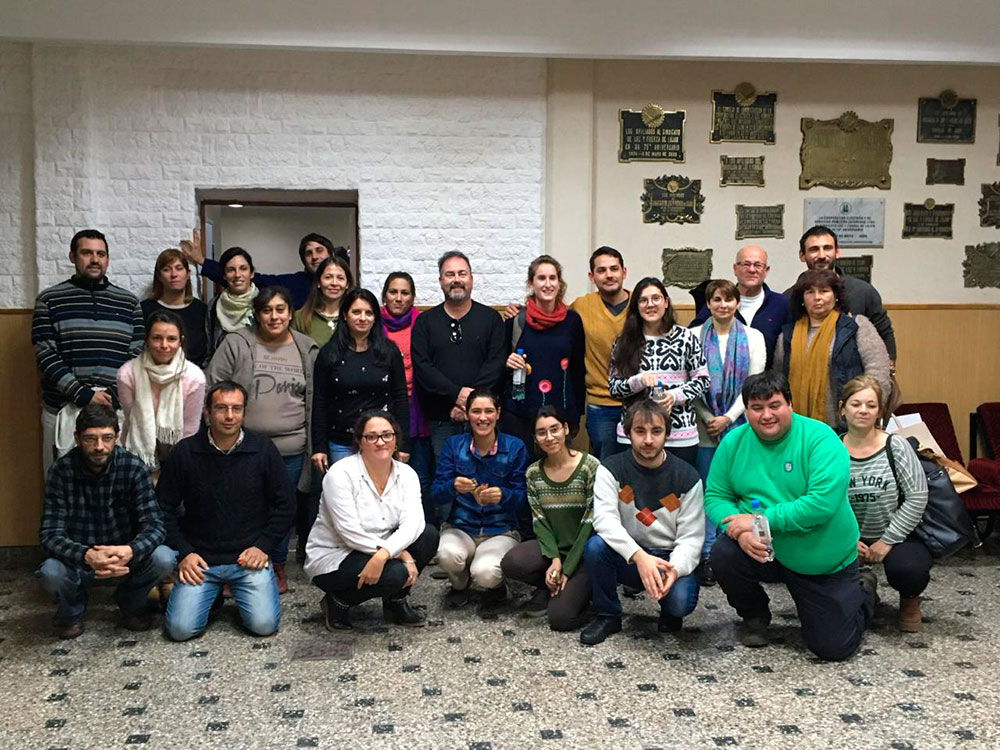 The activity was attended by the Director of Environmental Management, Corino Griffini, the Director of Production, Alberto Nicosia, and the Financial Advisor to SMEs and Entrepreneurs in the Ministry of Production and Tourism, Jorge Llorens. Future trainers and teachers of different levels from the Luján and General Rodríguez partidos, representatives from intermediary organisations, CFP instructors and "Impacto 3R" founders were also in attendance.
"Jimena Cabello, the speaker from IAPG, presented specific and current information about renewable and non-renewable energy, energy settings and grids, and efficiency habits, and offered advice for acquiring good habits and saving energy with regards to lighting, refrigeration, water and gas," they reported from the Commune.
"The subject of carbon monoxide poisoning was discussed due to the recent cases reported in the media. These discussions led to recommendations for recognising possible leaks, leaving the possibility open for another talk about this silent contaminant," they continued.
During the event, "the participants were able to exchange ideas, access useful material and tools to work on the promotion and development of environmentally friendly habits and behaviour in order to become responsible consumers and educate younger generations to be more informed and conscious of their decisions," they concluded.