The Naturgy Foundation's Social Entrepreneurs programme recognises the Firefighters' Association of Argentina.
The Naturgy Foundation, through its Social Entrepreneurs programme, awarded the "¡Todos En Alerta!" campaign for its impact on the community.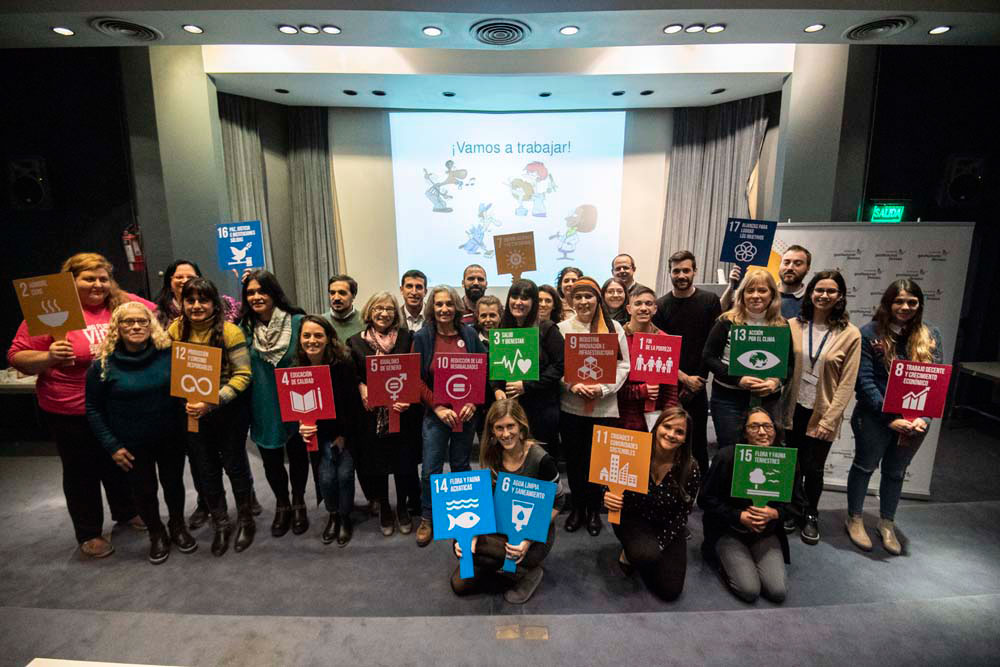 The Firefighters' Association of Argentina received a special mention at the Projects Competition organised by the Social Entrepreneurs programme, which is led by Naturgy and the Naturgy Foundation.
The ¡Todos En Alerta! campaign won an award in the "Energy and the Environment" category at the 2018 edition of the competition. This provides support to the best community projects from civil society organisations that address the efficient and responsible use of energy.
The Naturgy Foundation has run the Social Entrepreneurs programme for seven years. Through this programme they look to promote the inclusion of company collaborators in the development of community projects related to care of Energy and the Environment.
That is why the united desire of the Naturgy employees in Argentina and the action of local entrepreneurs is combined. These entrepreneurs develop initiatives, with support from an NGO of their choosing, that they will then enter into the competition, where the winners receive the necessary funding to carry out their project.
"We are grateful for the great number and quality of the projects presented by the NGOs. We have seen an analysis of the very significant evolution," said María Betina Llapur Director of Communication and Institutional Relations at Naturgy.
This year, the company recognised the 20 best ideas related to community welfare in the categories of Energy and the Environment and Social Promotion. The panel of experts, who chose the winners, included: Graciela Adán, Director of the Global Foundation; Fernando Halperín, Coordinator of the Communication Group on Non-Conventional Hydrocarbons at the IAPG; Mercedes Occhi, Executive Director of ReporteSocial.com; and Pablo Gandino, Director of Agenda Social.
The awards ceremony took place on Tuesday 26 June at the Naturgy Argentina offices and Daniela Vain, General Coordinator of the Foundation, received the distinction together with Claudia Vidal, the employee who nominated the campaign. The event concluded with a training session which aimed to raise awareness and reflect on the role of social organisations in the 2030 Agenda and the Sustainable Development Objectives.
"The Sustainable Development Objectives are what the entire company should focus on from our position in the community. They are a beacon that should guide our activity," concluded Llapur.