We are launching an educational programme in the field of energy at the Merengue and Carpio sites
With the aim of educating and raising awareness in society about issues relating to energy and using it efficiently, the Naturgy Foundation has implemented a programme of educational activities for 3 to 16-year-olds at the wind farm in Merengue (in Plasencia, Cáceres) and the photovoltaic plant in Carpio (in Carpio del Tajo, Toledo) as part of its educational programme.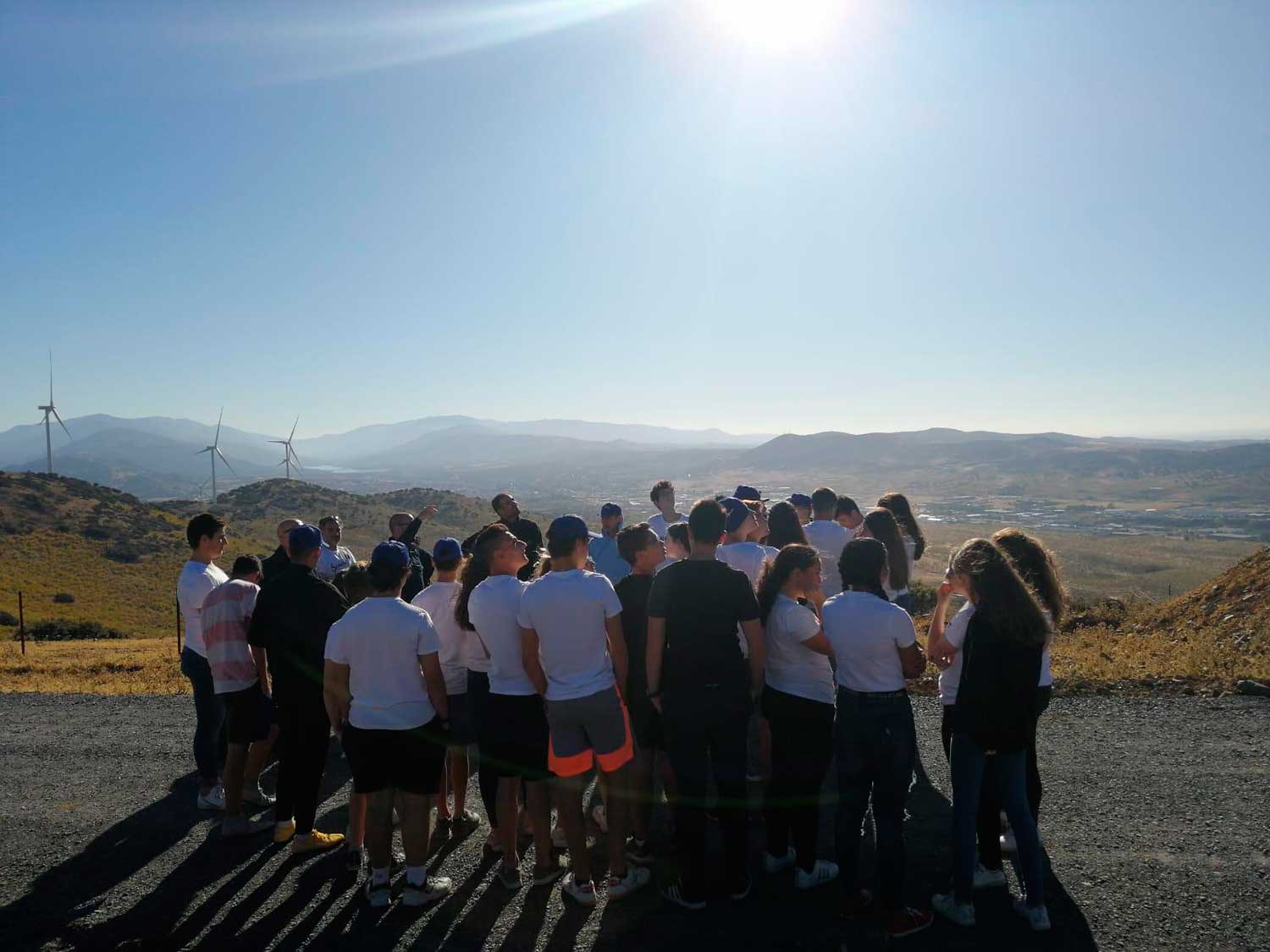 Opening the wind farms to the public will show them how Naturgy is committed to renewable energy, and will also make them aware of the complexity of generating and distributing energy. These unprecedented activities, which are available to the education community and the public, will place value on the work carried out by the energy company in the region, promoting development in the country, and especially in the towns of Plasencia and Carpio del Tajo.
The Naturgy Foundation's educational programme provides the tools to understand the different types of energy and also offers a unique glimpse of how wind and solar power operate. The current energy demand requires a complex sustainable management model. The wind farm in Merengue and the photovoltaic plant in Carpio will provide a learning space to reflect on how we use energy, encourage efficient consumption habits and promote respect of and commitment to the environment to ensure a better future for everyone.
To find out more and reserve an educational activity at the Merengue and Carpio sites, contact us at educacionfundacion@naturgy.com.