Major Spanish companies are the driving force for implementing sustainability criteria in SME management
Experts from Robeco and Forética argue that the energy sector and finance sector are spearheads for integrating sustainability in business management, and they state that companies are institutions that are incapable of incorporating sustainability will have no future.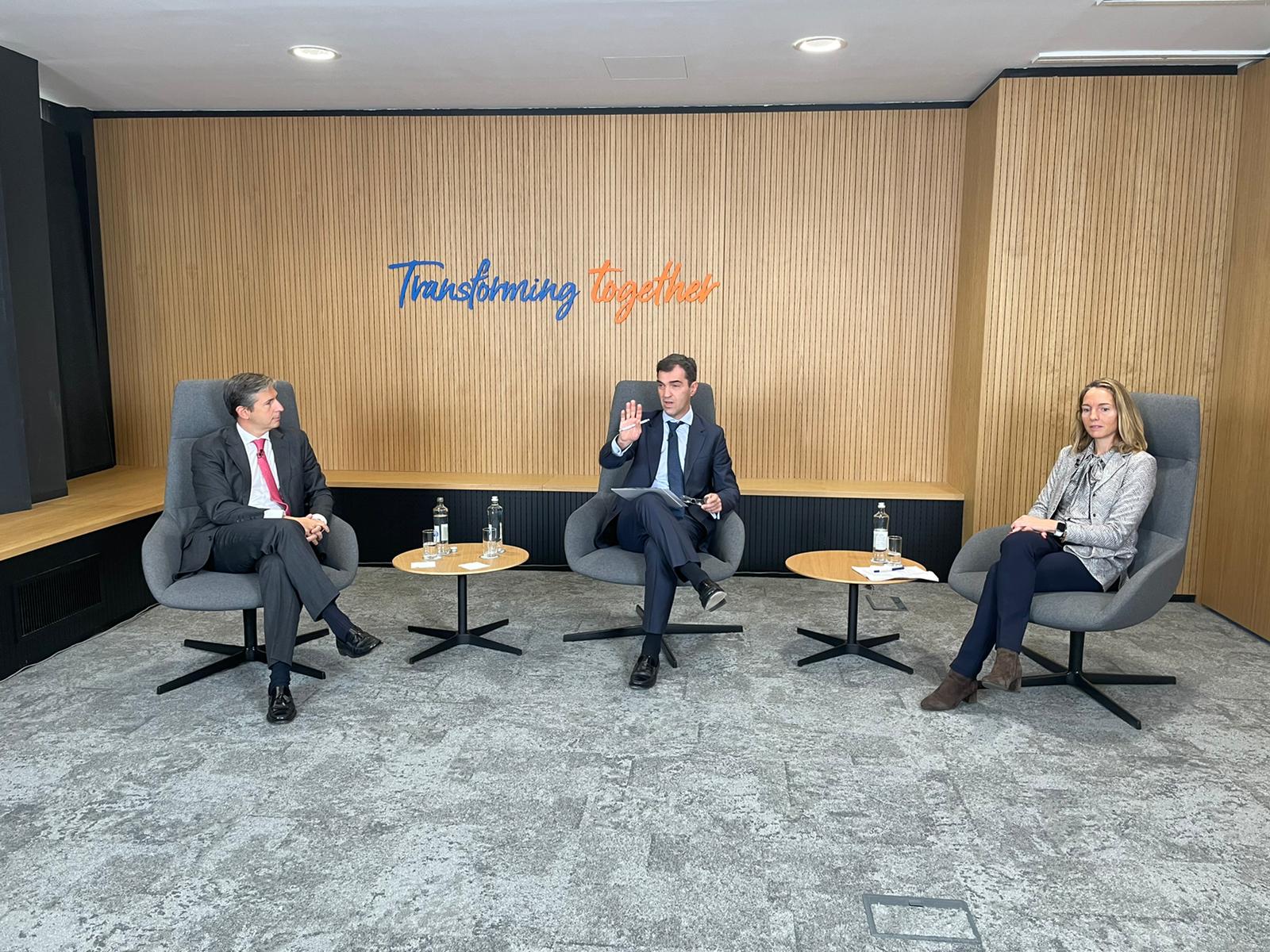 The Naturgy Foundation, together with the Spanish Chapter of the Club of Rome, held the webinar 'Conversations on sustainability as seen by corporations and investors' today with the participation of Jaime Silos, Director of Corporate Development at Forética, and Ana Claver, CFA Managing Director of Robeco Iberia, US Offshore & Latam and Chair of the CFA Society Spain Sustainability Committee.
According to Claver, "Spain and Spanish investors are very well positioned at the global level in sustainability". Jaime Silos agreed with that idea, praising the international prestige of major Spanish companies in terms of sustainability. "They are also acting as the driving force for SMEs and other smaller companies to incorporate ESG factors in their business strategy".
Asked about why sustainability is becoming a factor that is increasingly present in all institutions, Claver explained that "we are starting to obtain data that prove that the companies most committed to sustainability have better financial results. In other words, tangible proof of the positive impact of sustainable investment, which has always been the great challenge". "Companies have thousands of reasons for investing in sustainability. Each chooses its own, but it is important that we all advance along the same path", added the Director of Corporate Development at Forética.
By sector, both speakers agree that the energy sector and financial sector are the two worldwide benchmarks in integrating sustainability in their strategies and business operations. "The energy sector is a pioneer, for example, in creating sustainability committees in its Boards of Directors and linking executive remuneration to sustainability goals", explained Silos. "Meanwhile, for the financial sector, sustainability is an enormous opportunity for investment", added Claver.
The meeting also addressed how COVID-19 impacts integrating sustainability, which both experts said accelerates sustainability. "The pandemic has made us aware of the vulnerability of our economies and companies", said Silos. "It has also accelerated many sustainability trends that we identified before the pandemic, such as increasing regulation, digitalisation, and the importance of health and well-being", added Ana Claver.
According to both experts, these trends and sustainability as a whole are here to stay. "Sustainability is the future. Companies, institutions or citizens who are incapable of incorporating it will have no future", stated Silos. Claver agreed with that idea, stressing that sustainability affects all agents of society and is also "a great opportunity for investment".
The webinar was opened by the head of Energy and Environment at Naturgy Foundation, Manuel Calvo, who highlighted that "sustainability will enable us to cover the current needs of our society, without renouncing economic growth, social development and defending the environment. This is an enormous challenge that will require the alignment and involvement of all".
José Manuel Móran, Vice-Chairman of the Spanish Chapter of the Club of Rome, ended the session by stating that his institution is seeking the best way to incorporate sustainability into our society. "That is why we are holding discussions such as the consequences of climate change, the energy transition or technology transformation, to find formulas that ensure this transition takes us to a cohesive, supportive, economically and environmentally sustainable society in which all citizens feel equal".