More than 4,000 families in a situation of energy vulnerability benefit from the social programmes by the Naturgy Foundation and the Spanish Red Cross
The two entities, which have been working together for two years, have renewed their agreement to continue helping vulnerable families through the various social action programmes put together by the Naturgy Foundation.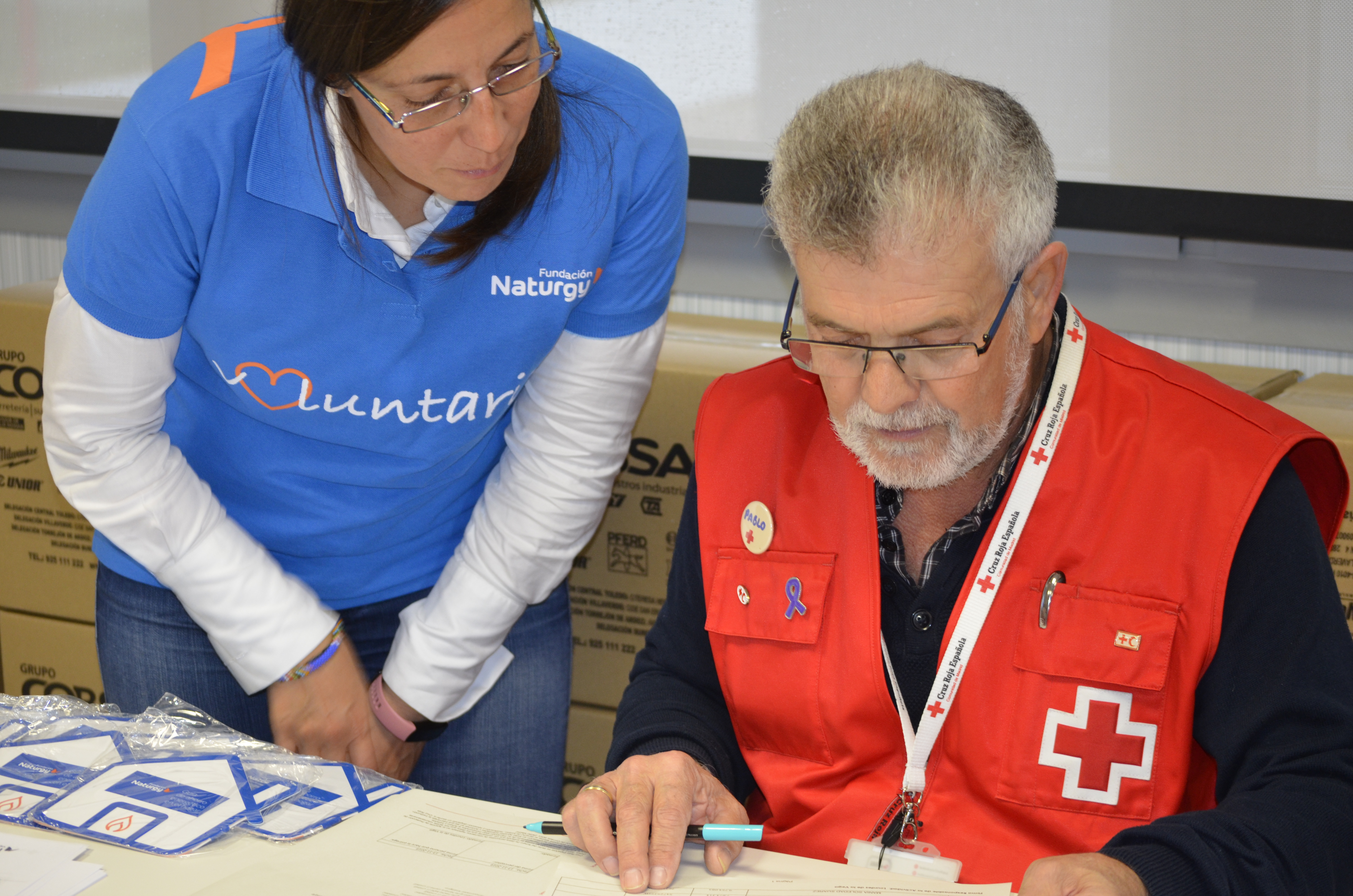 Around 2,000 vulnerable families are set to benefit from the collaboration between the Naturgy Foundation and the Red Cross in the coming year. These families will join the 4,000 that have already received support from both entities in Spain, through the Energy Volunteer Programmes that the energy company's foundation is carrying out within the framework of Naturgy's Energy Vulnerability Plan.
The president of the Spanish Red Cross, Javier Senent, and the managing director of the Naturgy Foundation, María Eugenia Coronado, have renewed the collaboration agreement for the third consecutive year, and are satisfied with the results obtained to date.
Coronado affirmed:"The data shows that working in collaboration with third-sector entities allows us to reach many more families, and to improve their living conditions at home, through advice and energy rehabilitation in their homes."
For his part, Senent said:"Long-term business partnerships, such as the one we have with the Naturgy Foundation, respond to various social and environmental challenges, but represent key factors of common success, as they allow us to improve the quality of our work, with volunteers from both organisations playing a key role in the joint collaboration."
More than 250 energy rehabilitations in homes
Thanks to the renewal of the agreement, the Red Cross will once again have access to the Naturgy Foundation's Energy Rehabilitation Solidarity Fund. With these resources, it will be able to continue carrying out actions in the homes of its beneficiaries. To date, nearly 360 homes have been rehabilitated as part of this collaboration. These actions have improved the energy efficiency of the flats and have allowed families to reduce their energy bills.
Both entities will also maintain the joint volunteering of Naturgy employees and Red Cross collaborators to advise vulnerable families on issues related to energy consumption and the payment of services. The Naturgy Foundation has more than 500 volunteers, who work together with the Red Cross on these tasks.
Under the agreement, the Naturgy Foundation's Energy School will also continue to hold training workshops for Red Cross volunteers and technicians, as well as for the beneficiaries of this entity. Throughout this year, more than 120 workshops have been held at different local Red Cross branches throughout Spain.
A programme to raise awareness will also be carried out again with young people by the Youth Red Cross. In this year's first edition, a total of 330 children participated in more than forty activities on energy efficiency and responsible consumption in Red Cross toy libraries in Barcelona and Madrid. These activities were also led by volunteers from the Naturgy Foundation.