Naturgy Foundation creates a personalised support service for vulnerable families assisted by its Energy School.
Families that follow the recommendations of the energy company's foundation achieve an average annual saving of 200 euros on their utility bills.
The foundation has found that ongoing support can increase the number of households that apply energy management recommendations by up to 80%.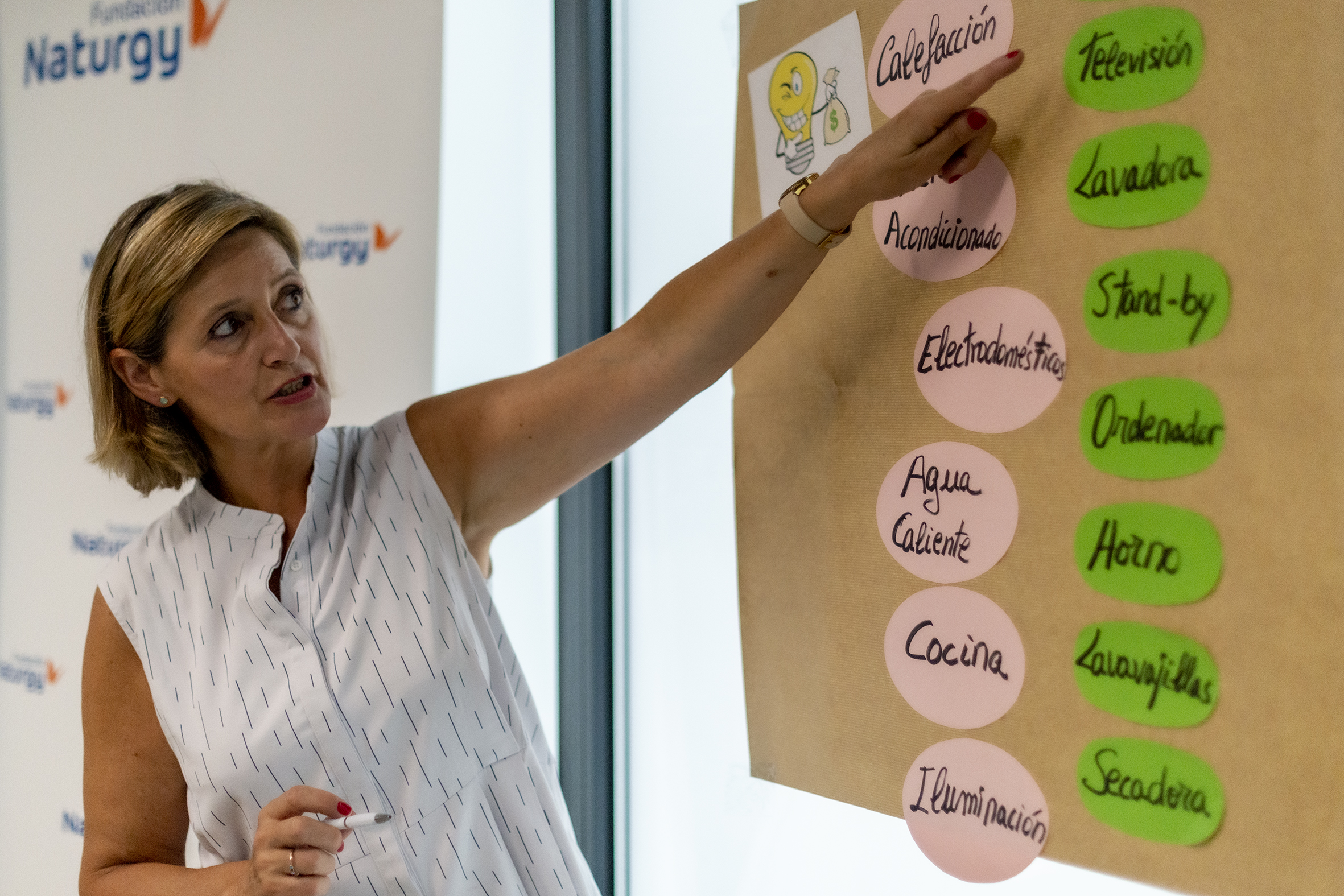 The Naturgy Foundation has created a service to offer personalised support and strengthen the attention given to vulnerable families participating in the training workshops of its Energy School.
After over three years of work, the energy company's foundation has identified the need for ongoing monitoring of the families it supports. Without this support, only 15% apply the recommendations, but if the recommendations are followed up, this percentage rises to 80%.
"Our energy volunteers play a fundamental role in this support project, but at the Energy School we wanted to go a step further with the implementation of this service," explains María Eugenia Coronado, General Manager of the Naturgy Foundation. "In this way, we maximise the application of efficiency and savings recommendations, we detect possible incidents in the negotiations with their supply companies, and we can even detect needs in the homes, which we can address through our Energy Rehabilitation Solidarity Fund," adds Coronado.
Vulnerable families that apply the recommendations of the Naturgy Foundation to optimise their energy bill and adopt more efficient practices in their daily consumption obtain an average annual saving of 200 euros on their energy bills.
The quantified savings derive mainly from the reduction of electric power, the management of the subsidised rate, when the criteria established by the Government are met, the change of tariff to the one that best suits the needs of families, when it is not possible to obtain the subsidised rate, and the adoption of more efficient consumption habits.
The foundation, which develops the social programmes of Naturgy's Vulnerability Plan, has an Energy School through which more than 23,000 people, mainly vulnerable families, have already passed. "With this initiative, we aim to empower them to better manage their energy consumption and save without losing comfort at home," explains Coronado.
The Energy School also offers sessions for professionals from Social Services and third sector organizations, which help to amplify the recommendations, as they are in direct and constant contact with families in vulnerable situations.
The foundation has provided more than 4,400 hours of training in nearly 2,100 sessions across 660 municipalities in 9 autonomous communities. The territorial scope has been expanded in recent months, as online training has been incorporated due to the pandemic. Thus, the foundation has conducted 23 webinars aimed mainly at Social Services professionals and nearly 200 ad hoc virtual sessions for third sector organisations.