Naturgy joins International Volunteer Day with a marathon of solidarity activities over the entire month
The Naturgy Foundation's volunteering programmes have more than 700 employees taking part, having benefited over 4,500 families this year.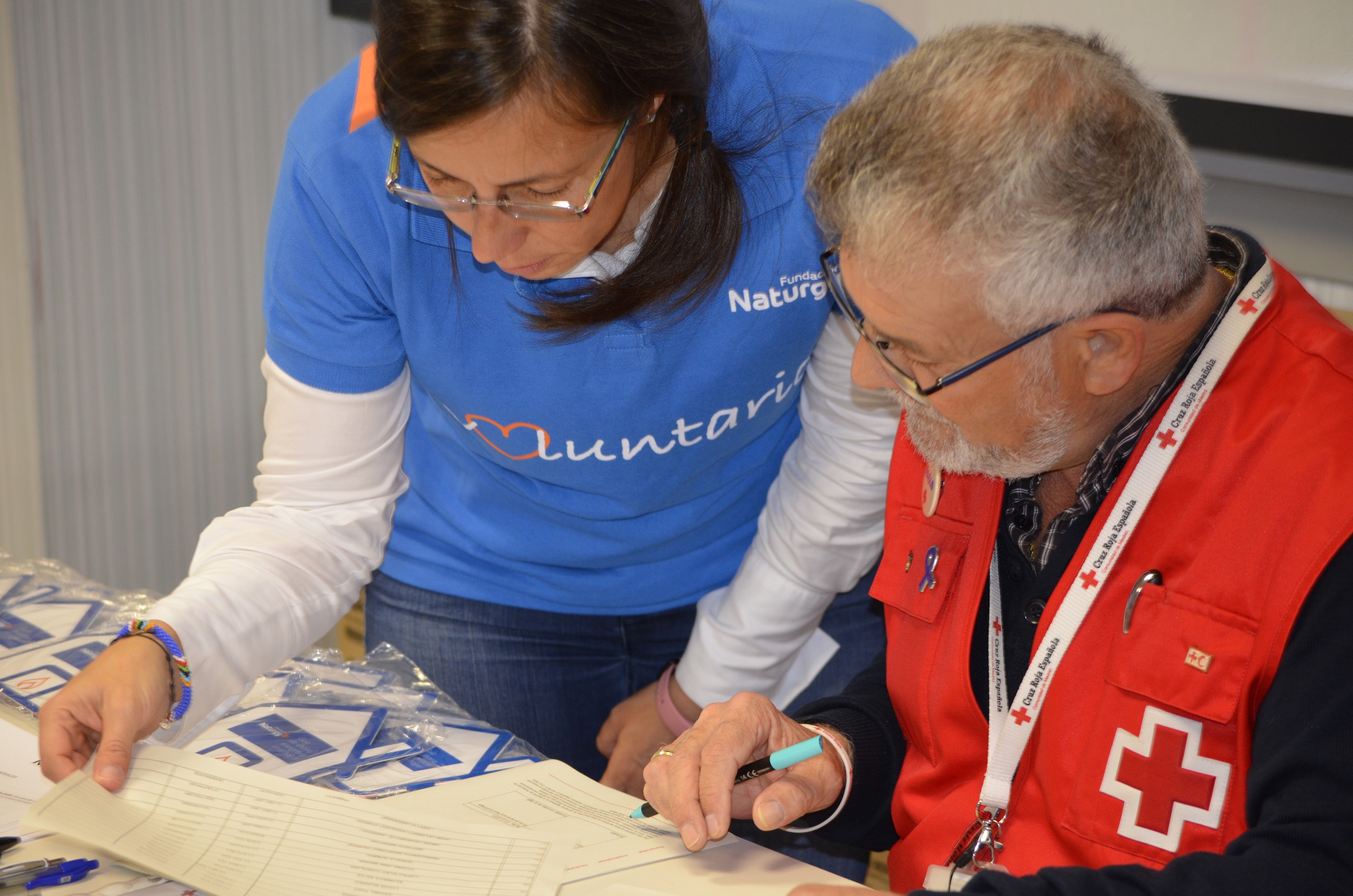 The Naturgy Foundation will be joining International Volunteer Day tomorrow with a marathon of eight solidarity initiatives to help vulnerable families, in addition to an environmental volunteering activity. The energy company foundation's various volunteering programmes have benefited over 4,500 families over the year.
Naturgy has more than 700 volunteers in Spain, mainly linked to social programmes to combat energy poverty with the framework of the company's Vulnerability Plan. Their tasks notably include providing recommendations for improving energy-efficiency conditions in their homes, with advice and renovations, and for helping them to adopt responsible energy consumption.
The Managing Director of the Naturgy Foundation, María Eugenia Coronado, explained that "volunteering is the backbone of all the social activities we carry out and is part of Naturgy's commitment to improve the living conditions of the most needy".
Corporate volunteering is currently "even more necessary than ever, hence the need for us, as well as the social organisations we collaborate with, to increase our efforts and innovation", she added.
This year has seen the Naturgy Foundation shift from face-to-face to remote volunteer advisory programmes, to maintain this line of social action and develop other innovative ways of assisting vulnerable people under the new pandemic-related health protocols.
Environmental volunteering activities and coaching sessions with young people at risk of social exclusion are also carried out through the foundation.
As a result of the COVID-19 pandemic, this year's volunteers collaborated on several initiatives relating to the public health emergency, manufacturing over 3,300 items of medical equipment with 3D printing and other materials, which were donated to some 30 organisations.
The Naturgy Foundation carries out all its volunteering programmes alongside the Spanish Red Cross, Cáritas, CEAR, Éxit Foundation, Gil Gayarre Foundation, Proyecto Confianza, Hazlo posible Foundation, Junior Achievement, Global Nature Foundation and Fragas do Mandeo Foundation social organisations.
Marathon of activities in December
Most of the activities taking place throughout December relate to energy advice, although IT material is also going to be donated to reduce the digital gap and for young training in renewable technologies for young people on vocational training programmes.
The Naturgy Foundation will also make a donation linked to an activity that combines health with solidarity: the kilometres covered by employees in a week will be converted into a financial contribution to soup kitchens.
The company's employees will also be able to collaborate so that the children of vulnerable families can receive a gift on Epiphany.
Naturgy's social commitment
Naturgy is undergoing a transformation process to adapt its business to a more sustainable model. The group has therefore doubled up its efforts in environmental social governance (ESG).
Corporate volunteering is part of all the social initiatives carried out by the company under the Vulnerability Plan launched in 2017, the first to be implemented by a Spanish energy company. The plan aims to strengthen and systematise the management of vulnerable customers, as well as to strengthen collaboration with Third Sector entities and communication with social services.
The Naturgy Foundation is responsible for implementing projects, alongside the authorities and social organisations, that contribute to alleviating energy poverty. Notable volunteering initiatives include the Energy School and the Energy Renovation Fund.