Nearly 150 social service professionals from all over Spain exchange experiences on energy vulnerability management in a webinar organised by Naturgy Foundation
The Energy School run by the energy company's foundation is boosting its programme of online sessions for professionals and is resuming its face-to-face workshops with families to promote efficient consumption and help those who need it most with saving.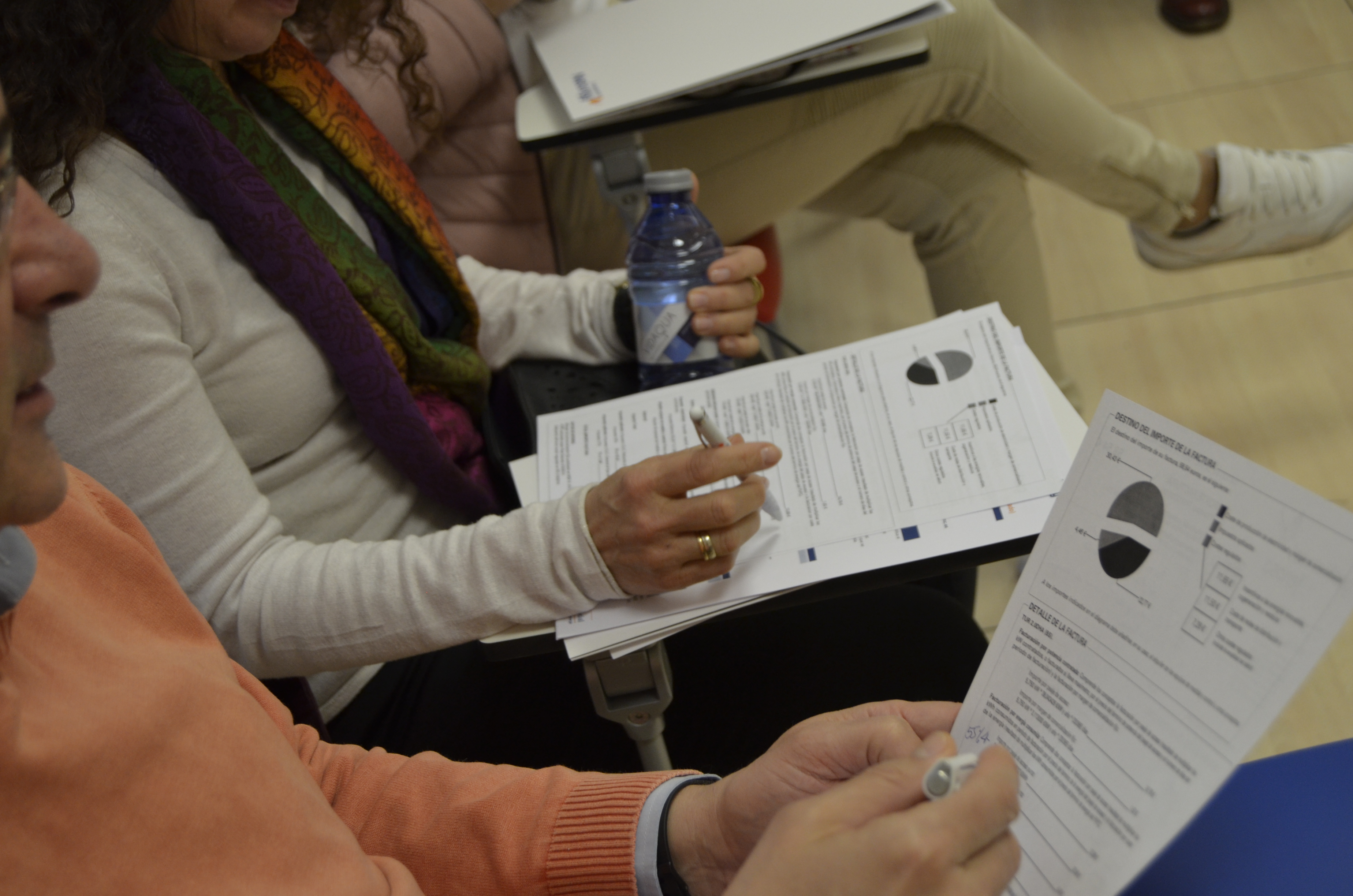 Representatives from the city councils of Getafe, Manlleu, Terrassa and Vilanova i la Geltrú shared their energy vulnerability programmes with more than 200 social service professionals from all over Spain, in an online session led by the Naturgy Foundation. With this initiative, the Energy School of the energy company's foundation continues to strengthen its collaboration with municipal services to help alleviate energy vulnerability.
Arantza Rodríguez, coordinator of Projects and Networking for the Vilanova i la Geltrú City Council (Barcelona), explained that "during 2019, we achieved a saving of €9,477 in the council's spending on bill payments". "What is interesting is that these savings are transferred in the same measure to the economy of the families we serve and who attend the group sessions we organise," she added. Last year, Barcelona City Council held 22 workshops together with the Naturgy Foundation Energy School, which were attended by 226 people.
"We social workers are experts in group intervention and we have set ourselves the challenge of applying it to savings in supplies. The energy advice within this dynamic allows a richer and more convincing collective learning to be internalised", said Rodríguez, who described her greatest obsession in this way: "Let everyone leave convinced of what they have to do, and with a very clear idea of where to do it and how to do it".
The head of the Energy Saving and Efficiency Office of Manlleu (Barcelona) City Council, Mercè Coma, agreed with the other speakers that the main objective is to make people aware of responsible consumption. "We seek to address energy poverty from a cross-cutting perspective because this problem not only affects the payment of bills, but is usually linked to a home with little insulation, few economic resources, health problems resulting from not being able to maintain an adequate temperature. In other words, it affects different areas of their lives," she explained.
Coma explained that "in the last year, we have attended to more than 1,000 people, to whom we provide personalised follow-up to ensure that they internalise the new efficient consumption habits and make the changes to their contracts that we recommend". "This last year we have also carried out energy audits and rehabilitations in around twenty homes, thanks to the support of the Naturgy Foundation," she added.
For her part, Carme Freixa, the head of the Municipal Office for Attending to Energy Poverty (OFIMAPE) in Terrassa (Barcelona), also introduced the concept of quality of life into these objectives. "Energy poverty services should promote energy saving and efficiency so that vulnerable people can live in energy comfort and save money at the same time". This Barcelona province city council has committed itself to tackling energy poverty by means of a differentiated and specific municipal service, included in the Social Housing Policies.
European project in Getafe
The manager of the Municipal Housing and Land Company (EMVS) in Getafe, Ángel Fernández, presented the European project EPIU GETAFE Healthy Households, led by Madrid City Council. Naturgy Foundation is also participating in this project, which has seven other partners. Within the framework of this initiative, Fernández explained that "we want to have an Intelligence Unit that identifies situations of energy poverty, including hidden poverty, in order to move from action to prevention".
Another of the proposals being worked on is "treating the problem of fuel poverty by means of new cross-cutting administrative units that bring together sensibilities and knowledge, which will allow for greater efficiency in the
application of the measures that are defined," explained the EMVS manager. "And the third tool we want to develop is to use solutions tailored to each case, incorporating actions against cold and heat to achieve better public interventions," he explained.
Training for efficient consumption
The Naturgy Foundation's Energy School is one of the main social projects developed within the framework of the energy company's Vulnerability Plan. It was launched in 2017 and since then has trained more than 20,000 people, including technicians and vulnerable families, in more than 650 municipalities throughout Spain.
After the suspension of the face-to-face sessions due to the pandemic, in spring it resumed its activity with webinars for Social Services professionals and now it has also resumed the face-to-face workshops and workshops with vulnerable families.
Thanks to this and other social action programmes such as the Energy Rehabilitation Solidarity Fund or the Energy Volunteer programme, Naturgy Foundation has already benefited more than 90,000 people living in a vulnerable situation in Spain.