We play an active role in improving the environment
Environmental volunteering is a social action initiative carried out by the Naturgy Foundation with the aim of helping conserve natural capital and biodiversity in our natural spaces through work events for Naturgy employees and their families.
"Mi primera experiencia en voluntariado ambiental ha sido genial. Estás en contacto con la naturaleza también involucras a la familia, lo que permite fomentar la conciliación familiar y al mismo tiempo concienciar a los más pequeños, y disfrutar de un ambiente familiar y saludable. Y si, al mismo tiempo, se está realizando una tarea de concienciación ambiental, el mix resulta muy atractivo".

César San Segundo
Voluntario ambiental
2014
Beginning of the programme
1,157
Participating volunteers
15 football pitches
Restored area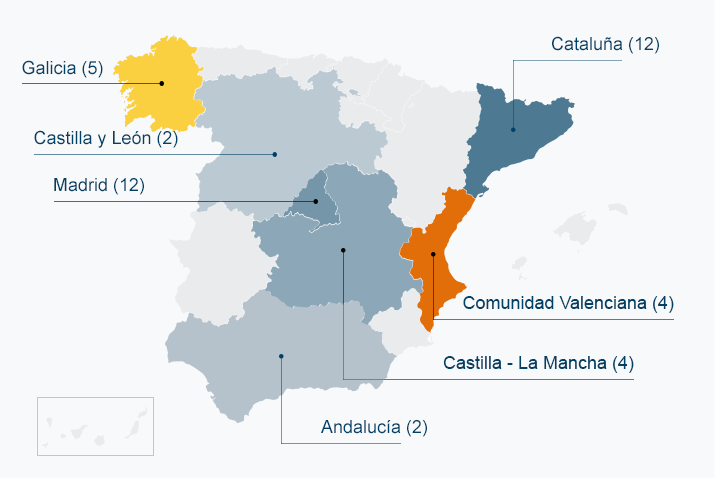 Since 2014, 41 activities have been carried out in 7 Autonomous Communities. Some of these highly valuable natural areas are:

Laguna Fuente del Rey (Andalusia)

Mancha Húmeda wetlands biosphere reserve (Castile-La Mancha)

Vegacervera gorge natural area(Castile and Leon)

Viladecans mountain (Catalonia)

Llobregat delta natural space(Catalonia)

Garraf natural park (Catalonia)

Meirama lake (Galicia)

Mandeo forest(Galicia)

Sierra de Guadarrama national park (Madrid)

Meaques-Retamares environment (Madrid)

Southeast Regional Park (Madrid)

Albufera natural park (Valencia)