Spain emits a third less greenhouse gases per capita than Germany
Emissions from electricity production fell by 62% between 2005 and 2019.
Spain has reduced its emissions by almost a third since 2005, when the CO2 emission rights market was first applied, especially due to the positive evolution of the energy sector.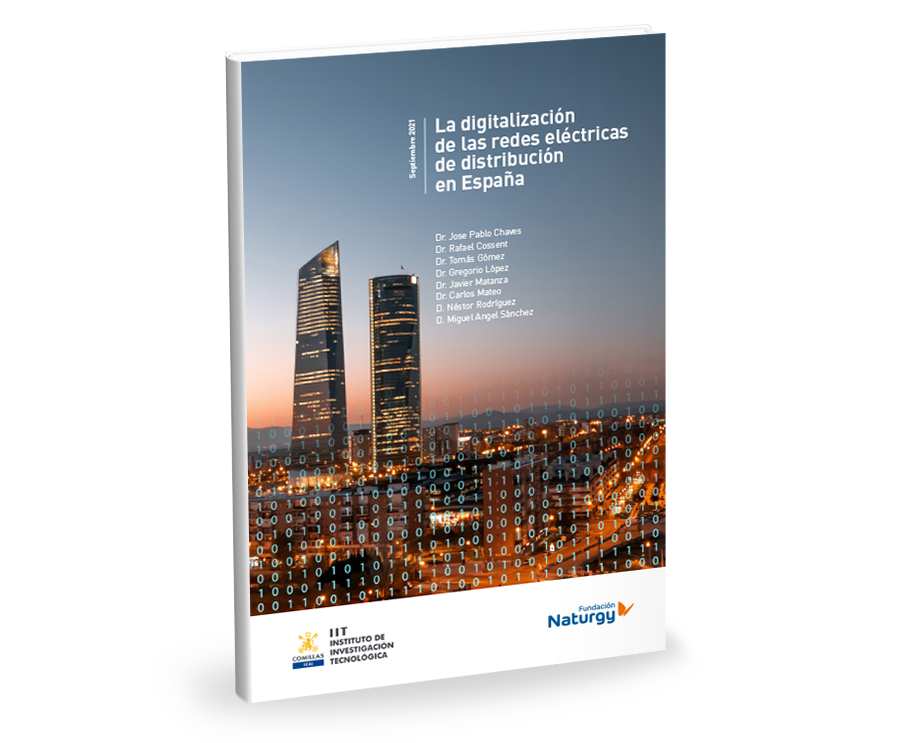 Greenhouse gas emissions (GHG) per capita are a third lower in Spain than in Germany. This is explained in the 'Evolution of sectoral greenhouse gas emissions in the European context' study, conducted by international environmental consultancy firm Liken Carbon Hub and published by the Naturgy Foundation.
In absolute terms, Spain emits three times less GHG than Germany. In 2019, Germany became the main EU economy in GHG emissions, with 22% of the total. Spain emitted a third of the volume of Germany, contributing 8% to total emissions; other countries ranked behind Germany included France (12%), Italy (11%) and Poland (10%).
Luis Robles, managing partner at Liken Carbon Hub and joint author of the report, explained that, "while aggregate data provide valuable information in relation to total emission volumes of the different economies, a more detailed analysis of emissions per capita shows significant changes in position in the European framework, with two major groups: one formed by the Netherlands, Germany, Poland and Austria, with around 10 tCO2e/inhabitant, and another with Spain, Italy, France and Portugal, with emissions of approximately 6.5 tCO2e/inhabitant".
The per capita level of emissions in Spain — the fourth most populated EU country behind Germany, France and Italy — positions it slightly below the European average. Taking the 2015-2019 period as a reference, Germany achieved the highest reduction in emissions (10.2%), followed by Portugal (7.7%), the Netherlands (7.6%), Spain (6.3%), France (5.8%) and Italy (3.4%), while Austria and Poland saw a slight increase of 1.5%.
Power generation emits 60% less than in 2005
Data on the evolution of GHG emissions in Spain since 2005, when the Emissions Trading System (ETS) was first applied, show a drop of 28.6% by 2019. "This positive evolution is especially linked to the energy sector, and more directly to the progressive reduction of emissions in power production," stated José Antonio Gesto, managing partner at Liken Carbon and joint author of the study.
Energy sector activities include energy industries (primarily power generation), and emissions linked to transport, the residential and commercial sectors, and to industry fuel consumption
According to data in the document, industry emissions related exclusively to industrial processes, which represented approximately 10% of total emissions in Spain between 2005 and 2019, fell by 40%. "In 2019 the energy sector, which is the most important in terms of total emissions, reduced its contribution by 31% compared to 2005 levels,", explained Gesto. He highlighted the reduction in power production, which had its most significant drop since 2005 with 62% fewer emissions.
The weight of power generation emissions in Spain compared to total emissions in the country was 13.7%, significantly different from the figures seen in Germany (26.9%), Poland (36.5%) and the Netherlands (24.7%), and also lower than Italy (16.1%) and Portugal (17.1%).
Diffuse sectors not included in the EU Emissions Trading System exceed 50% of domestic emissions in all countries. The main focus of emissions in all countries is transport.
The report also features more recent estimates of emissions in 2020, which indicate that the slowdown in the Spanish economy due to the pandemic would have brought emissions practically down to 1990 levels .  Gesto stated that "the Climate Change Act sets emissions reduction at 23% compared to 1990, so this relative coincidence with forecasts for 2020 reflects the exciting challenge ahead to achieve the established objectives, as some of the economic sectors with the greatest efficiency gains in terms of emissions are already close to their technical maximum levels."
It is the second edition of the report published by the Naturgy Foundation last year and shows the evolution of emissions in Spain for 2005-2019, based on official information published in the National Greenhouse Gas Inventories (INGEI in Spanish). This second edition also analyses official data from between 2015 and 2019 provided by Spain's main neighbouring countries, which represent between 70% and 75% of EU emissions.