The Energy School of the Naturgy Foundation explains to vulnerable Tui families how to make efficient consumption and reduce their energy bill
The foundation of the energy company organizes two training workshops together with the town council.
Around 160 families have received this training in the province of Pontevedra this year.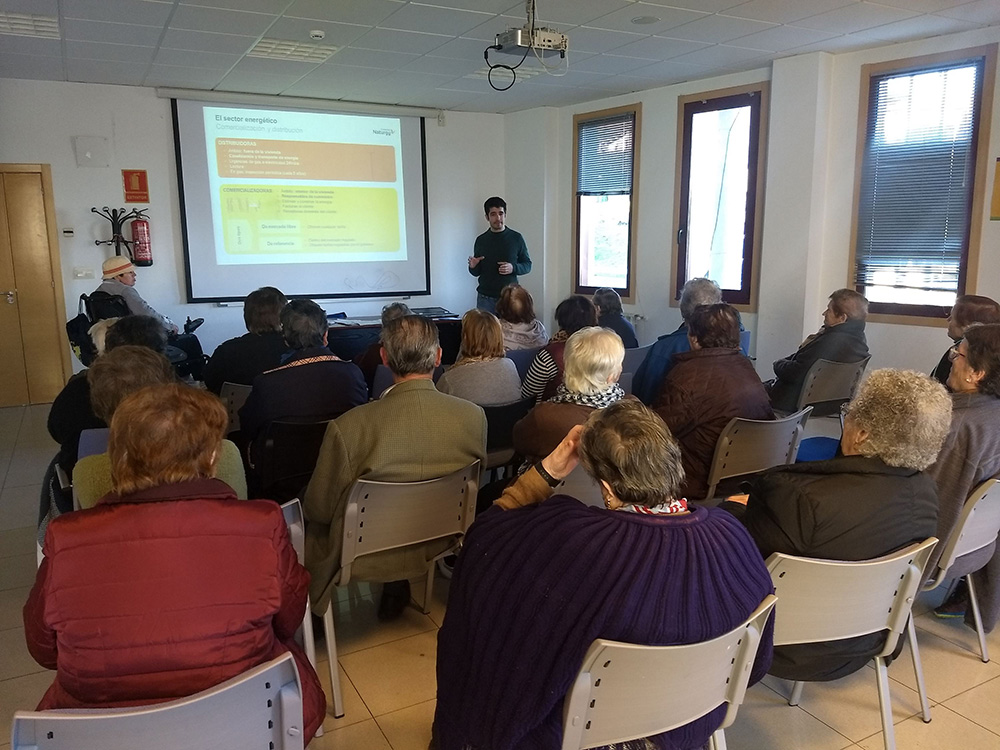 The Naturgy Foundation organizes next Monday two formative sessions of the School of Energy in Tui, in collaboration with the municipal consistory. The objective is to explain guidelines for more efficient energy consumption, reducing the amount of the bill without losing the comfort conditions at home.
The two training workshops will take place next Monday, July 15, at 10.30 am and at 12.30 pm, at the Socio-Community Center (Rúa Colón, 10)
The Naturgy Foundation has already organized another 16 days of the Energy School this year in different localities of Pontevedra, which have been attended by around 160 vulnerable families. This month of July, there are two others scheduled at the headquarters of the Red Cross, in Pontevedra on the 16th, and in Vigo on the 18th.
In the sessions of the Energy School, issues related to energy efficiency or invoice optimization are addressed. It also identifies who can have access to the social bonus, and helps them to request it. "What we seek is to empower the most vulnerable people, so that they can minimize the impact of the energy cost by applying the measures and advice explained in the workshops," says Ester Sevilla, director of the Social and International Projects area of the Naturgy Foundation.
The Energy School is a project of the Naturgy Foundation, which is part of the Naturgy Energy Vulnerability Plan. María Eugenia Coronado, general director of the Naturgy Foundation, highlights the partnership they have with administrations and social organizations to carry it out: "This initiative is possible thanks to the collaboration of experienced travel companions such as public administrations, and professionals and volunteers from NGOs such as Cruz Roja and Cáritas, and from many other social entities that do a great job in municipalities throughout Spain. "
Since its launch in June 2017, the Energy School has trained more than 16,000 people, including families in situations of energy vulnerability and technicians from the Third Sector and the administration throughout Spain.
Any entity or city council that wants to offer this type of free training can contact the Naturgy Foundation through the Foundation's website (https://www.fundacionnaturgy.org/) or by email at escuelaenergia@naturgy.com.