The Naturgy Foundation and Cruz Roja teach vulnerable families in Alicante how to consume energy efficiently and reduce their energy bills
Since the start of the year, more than 150 people have attended the Energy School sessions that the energy foundation has held in the Cruz Roja offices in Alicante.
The next sessions are scheduled for 5, 10, 12 and 19 June.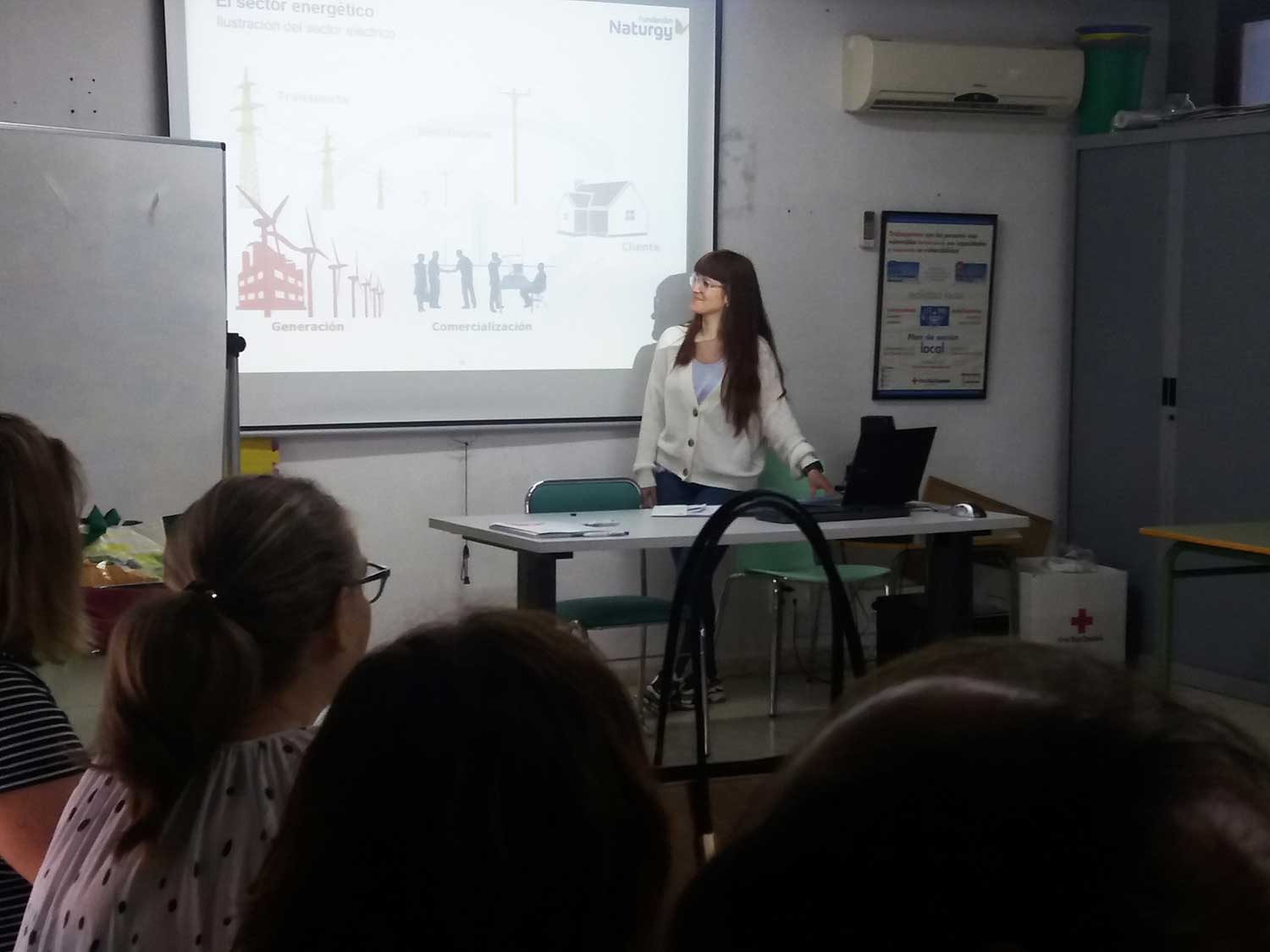 The Naturgy Foundation and Cruz Roja have already shown more than 150 families in a situation of energy vulnerability in Alicante how to improve their consumption habits and therefore reduce their energy bills. Since January, the Naturgy Foundation's Energy School has carried out 18 educational sessions in the Cruz Roja offices in Alicante, and 11 more sessions are scheduled to take place over the coming months.
The sessions this month will be on the 5, 10, 12 and 19 June. The aim is to offer vulnerable families some guidelines on how to consume energy more efficiently, so they can reduce the amount of their bills without affecting their home comfort.
The School sessions work on subjects related to energy efficiency or optimising bills. They also give information on people who might be eligible for the subsidised rate, and help them to apply for it. "What we are trying to do is empower the most vulnerable people, so they can minimise the impact of the cost of energy by applying the measures and advice explained at the workshops," says Ester Sevilla, director of the Naturgy Foundation's Social Projects and International area.
The Energy School is a Naturgy Foundation project and part of Naturgy's Energy Vulnerability Plan. María Coronado, Managing Director of the Naturgy Foundation, highlights the partnerships they have with public authorities and social entities for running the School: "This initiative has only been possible thanks to the support of others with a lot of experience in this field, such as Cruz Roja, the public authorities and other organisations that are doing a great job throughout Spain."
Since it was launched in June 2017, the Energy School has trained more than 15,500 people, including families in situations of energy vulnerability, as well as third sector and public administration staff all over Spain.