The Naturgy Foundation and the City Council of Sant Feliu de Guíxols help 170 vulnerable families to consume energy efficiently and reduce their bill
The Energy School of the foundation of the energy company, through the Municipal Social Services, has made 15 training sessions in the last year and has also done thirty individualized sessions.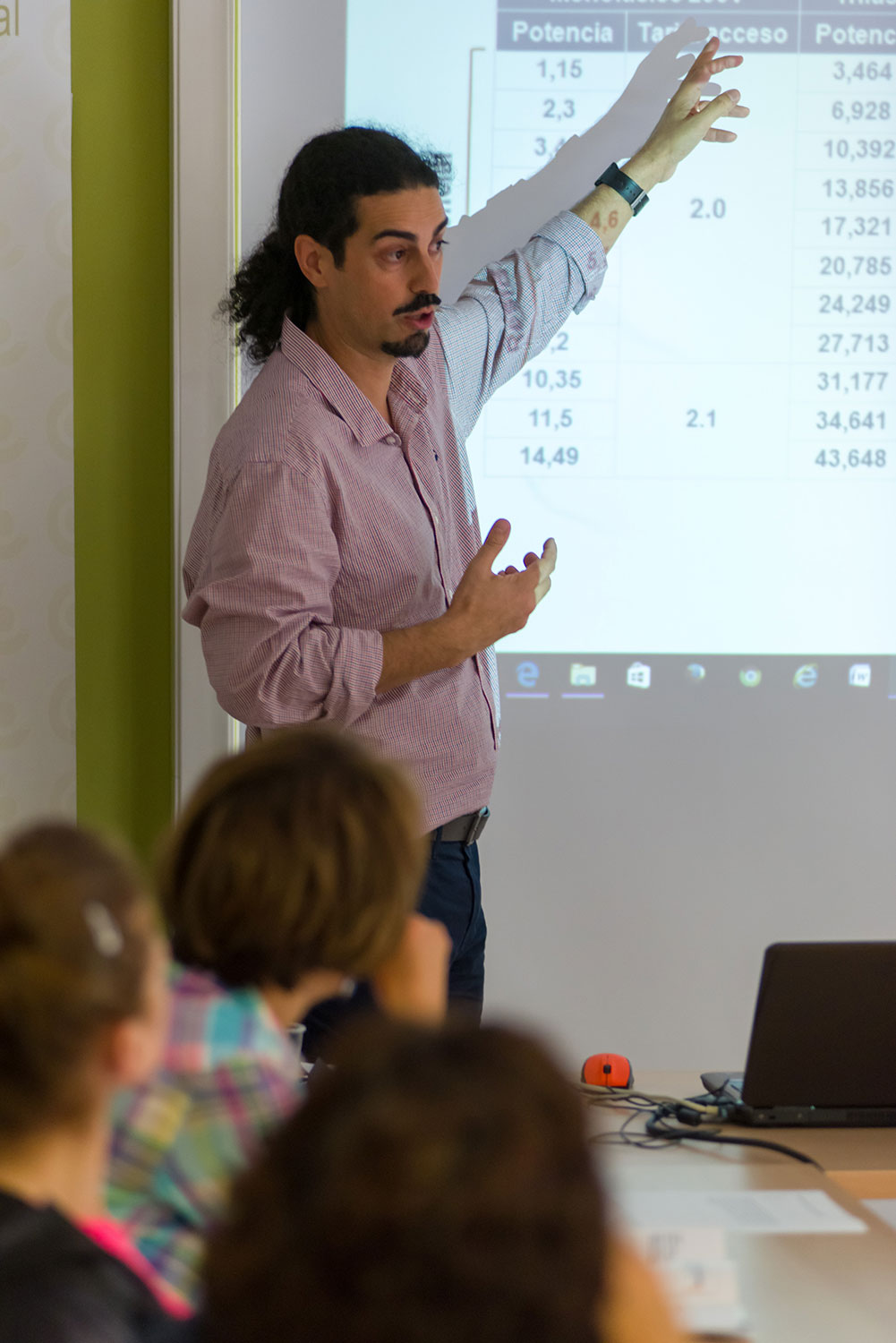 Around 170 vulnerable families of Sant Feliu de Guíxols have participated in the last year in the training workshops of the Energy School of the Naturgy Foundation. These sessions, organized by the City Council, offer more efficient energy consumption guidelines, with the aim of reducing the amount of your bill without losing the comfort conditions at home.
Since the collaboration between the Naturgy Foundation and the City of Girona began in April last year, 15 group sessions and some thirty individualized sessions have been carried out. The next workshop will take place tomorrow, July 12, and after summer there is another scheduled for September 26.
For Julio Baez, who has been a user of the School of Energy, "it is very important that citizens have resources within our reach and that we are informed of how to save on our basic supply bills."
On the other hand, Laura Serrano, councilor of the Area of Social Action and Housing of the City Council of Sant Feliu de Guíxols, values very positively "the empowerment of the people who benefit from these training workshops, to know the elements that make up the bill, the methods of optimization and saving, and the social bonus, among other issues ".
The Energy School is a project of the Naturgy Foundation, which is part of the Naturgy Energy Vulnerability Plan. María Eugenia Coronado, general director of the Naturgy Foundation, highlights the partnership they have with municipalities such as Sant Feliu de Guíxols: "This initiative is possible thanks to the collaboration of experienced travel companions such as public administrations, professionals and volunteers from various NGOs such as Cruz Roja and Cáritas, and many other social entities that do a great job in municipalities throughout Spain. "