The Naturgy Foundation and the Red Cross teach more than 750 vulnerable families in the Region of Valencia to make efficient use and reduce their energy bill
The Energy School of the foundation of the energy company has carried out 61 training workshops this year for people served by the entity of the Third Sector.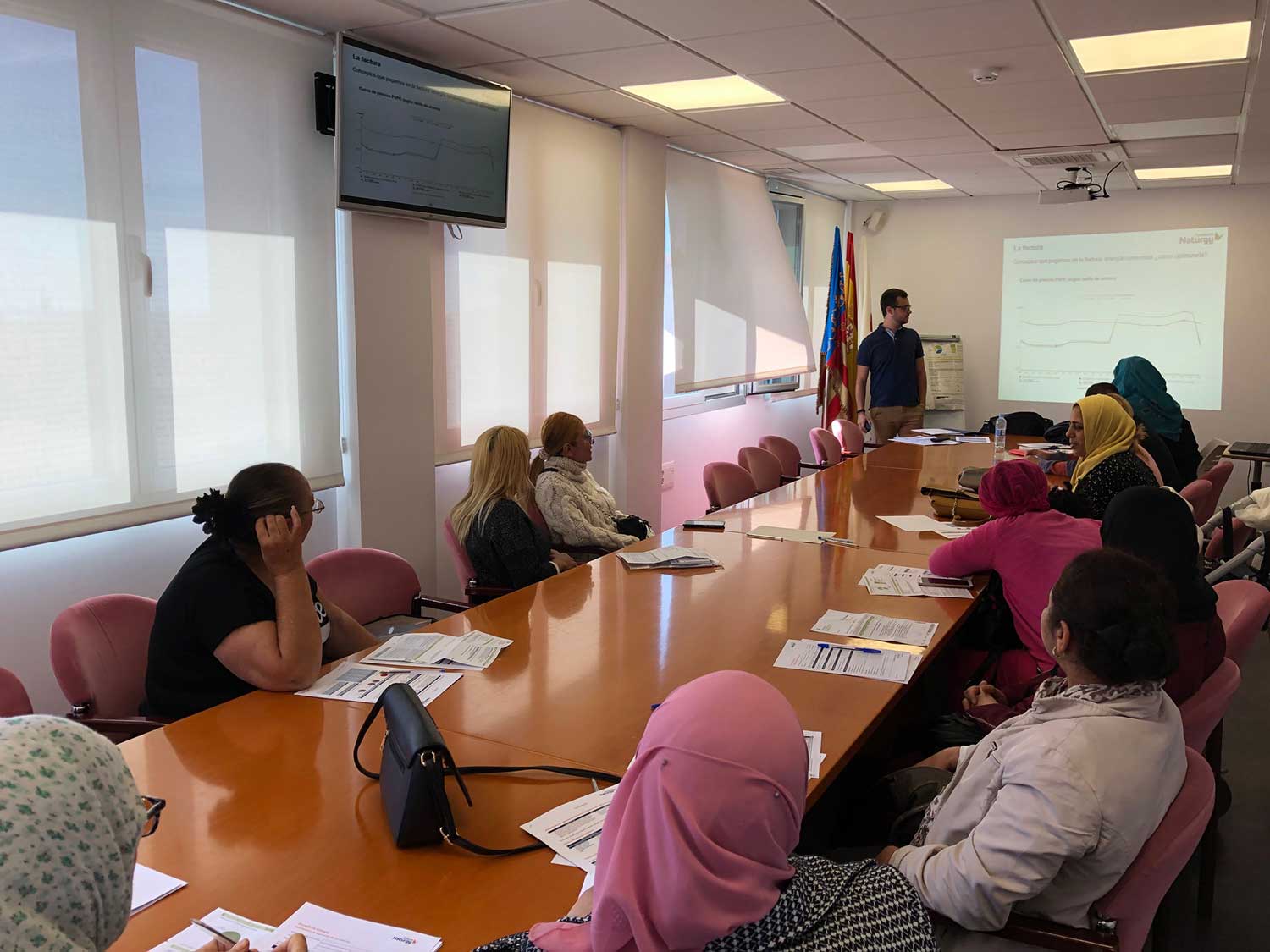 This year, the Naturgy Foundation and the Red Cross in the Valencian Community have trained more than 750 families in situations of energy vulnerability, in order to improve their consumption habits and thus reduce the energy bill. Since January, the Energy School of the Naturgy Foundation has carried out 61 training sessions with the Red Cross in the three Valencian provinces.
The objective is to offer vulnerable families guidelines for more efficient energy consumption, reducing the amount of their bill without losing the comfort conditions at home. The sessions will be resumed in September, with eight new workshops planned until the end of the year.
In the workshops of the Energy School, issues related to energy efficiency or bill optimization are addressed. It also identifies who can have access to the social bonus, and helps them to request it. One of the objectives pursued is to empower the most vulnerable people, so that they can minimize the impact of the energy cost by applying the measures and advice explained in the workshops.
The Energy School is a project of the Naturgy Foundation, which is part of the Naturgy Energy Vulnerability Plan. María Eugenia Coronado, general director of the Naturgy Foundation, highlights the partnership they have with administrations and social organizations to carry it out: "This initiative is possible thanks to the collaboration of experienced travel companions such as the Red Cross and public administrations. and other entities that do a great job in municipalities throughout Spain. "
Since its launch in June 2017, the Energy School has trained more than 16,000 people throughout Spain, among families in situations of energy vulnerability and technicians from the Third Sector and the Administration.
These joint workshops are part, in turn, of the Energy Poverty Red Cross project, which was awarded in the first edition of the Environmental Education Awards in Route of the Ministry of Agriculture, Rural Development, Climate Emergency and Ecological Transition of the Comunidad Valenciana, for its commitment to the environmental education strategy of this Community.