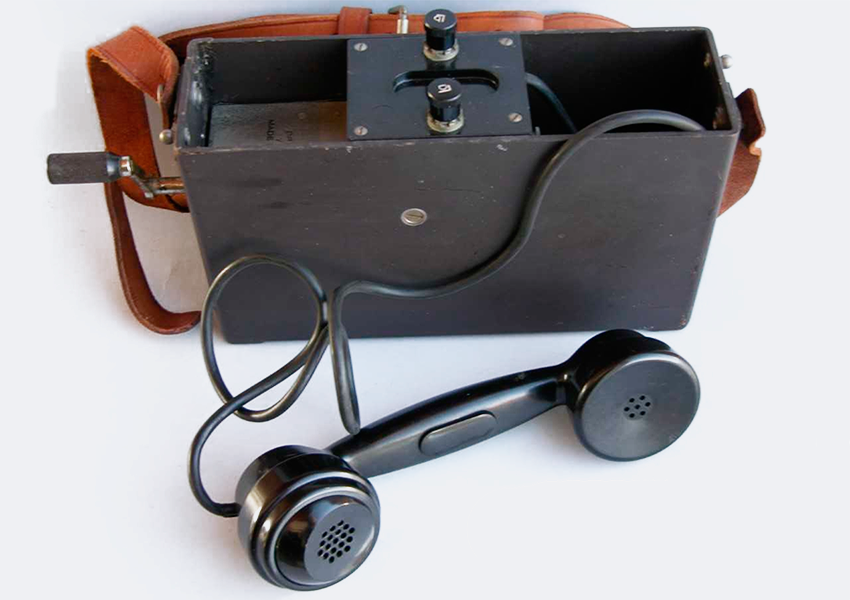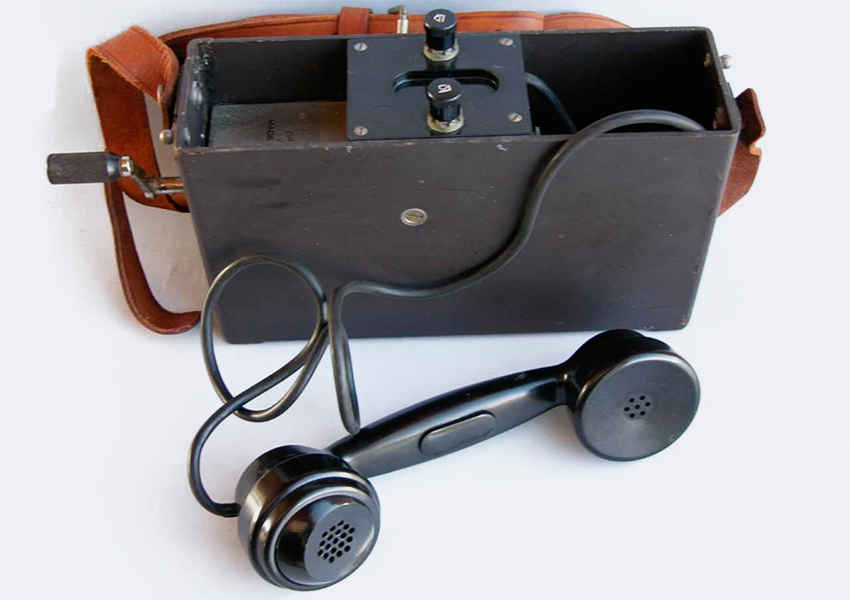 Bakelite and leather
Made by: Ericsson,
Sweden
First half of XX Century
Photography: Teléfono de campo DPA 1041
Unknown photographer
© Museo del Gas de la Fundación Naturgy, 2018
This item forms part of the fund of electrical elements and material from the Naturgy Foundation collection, which was incorporated following the merging of Gas Natural and Unión Fenosa in 2011. It is a portable telephone, also called a field telephone as it was mainly designed to replace telegraphs in wartime communications and to coordinate military movements. In addition to its general use on battlefields, the wireless phone also adopted many other uses. In Naturgy's case, the energy company acquired several portable models to allocate them to the technical teams who ensured the production and power generation centres, and the entire electricity cable network were functioning properly.
The DPA 1041 telephone was manufactured by the company Ericsson during the first half of the 20th century. The Swedish company was founded in 1883 by Lars Magnus Ericsson and even earlier, in 1876, he had launched the first wireless telephone model on the market. The DPA 1041 was available in a rectangular box with a strap to protect and transport the device. The handle on one side of the telephone was used for the power generator, which turned on the bell and the batteries to make a call. In the centre there were two clamps with corresponding cable which enabled the telephone to be connected to another device.