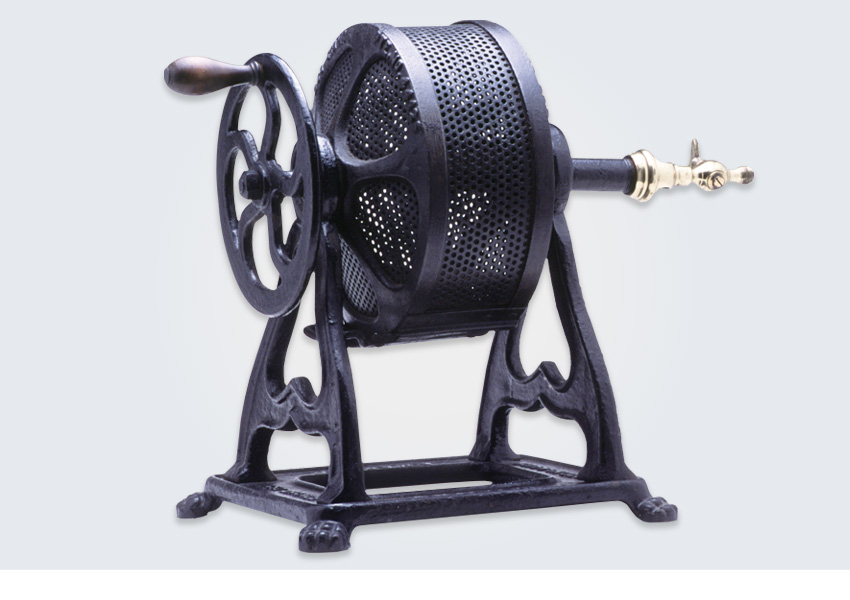 Nut Toaster
c. 1910
Cast iron and brass
Colección Catalana de Gas. Museo del Gas
Nowadays when we go to buy and electric appliance, we look for something with multiple features and functions. It is great that just one electrical appliance provides us with the utmost versatility, but years before this quality was not so frequent and many pieces of equipment with just one specific function were used. This is one of them.
This item was not in everybody's house because it was an industrial model for restaurants and cake shops, and it was exclusively used to toast nuts. The gas lit the flames, which were distributed along an element that crossed the entire centre of the cylinder, and by constantly turning the handle, all of the nuts inside could be toasted. This patented model could toast up to 2 kg, of nuts and it had holes in it to remove the husks and impurities from the nuts.
There is another very similar item in the collection for roasting coffee, but the cylinder is completely closed so none of the coffee would fall out.