We want to contribute to improving the employability of professionals in the energy sector. Therefore, we have developed a program for Professional Training in the areas of sustainable building and rehabilitation, renewable gas, natural gas for vehicles and energy vulnerability.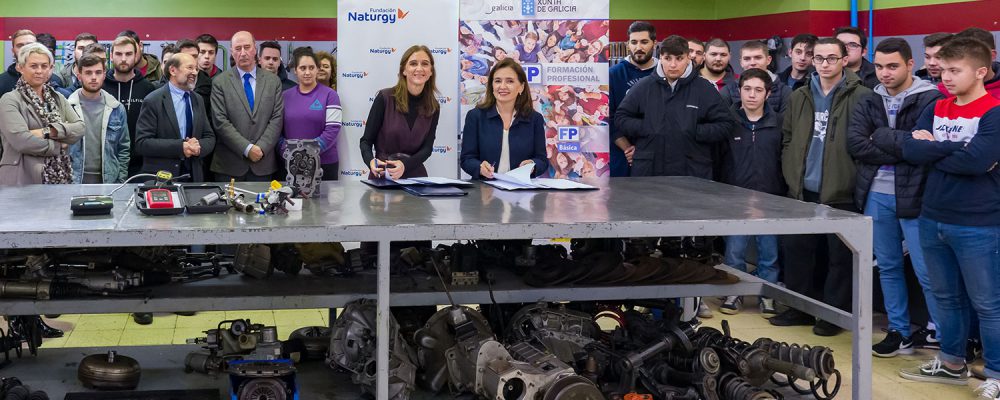 Our training programme provides future professionals with up-to-date technical knowledge and raises awareness of the new materials being used in the sector. All aspects of our vocational training programmes prepare professionals to meet the needs of the sector.
Aims of the vocational training programme and in-house methodology used:
The main aim of our vocational training programme is to provide the energy sector with professional trained in skills related to sustainable construction and rehabilitation, renewable gas, vehicular natural gas and energy vulnerability.
The methodology we use to carry out our ambitious programme involves:
Detecting the energy sector's needs in terms of vocational training.
Driving initial and employment-focused vocational training programmes to cover the needs detected.
Establishing collaboration agreements with public bodies and related entities.
Selecting the VT courses that are most suitable for the opportunities present in the area of action.
Updating or adapting some of the courses to meet the programme aims.
Seeking support from entities and leading companies from the sector to drive the programme forward.
Gaining the agreement and validation of the competent authorities regarding the programme
Training trainers, as well as providing equipment to make practical learning possible in the centre.
Certifying the training received by participating students.
The VT programme in numbers:
Since its launch in the 2018-2019 academic year, this programme has already trained 626 students and 40 trainers from several autonomous communities in Spain.