These travelling sessions address matters related to energy efficiency and optimisation of bills, among others, with the aim of minimising the impact of energy costs on the lives of the most vulnerable people.
The workshops are eminently practical and participatory and the attendees can apply what they learn to their own bills. The School contributes to the Naturgy Foundation's environmental commitment while driving savings and energy efficiency.
Professional sessions
The three-hour classes are focused on professionals in the Third Sector and social workers. The classes take a deep look at the understanding of bills and responsible energy habits.
Social workers in public administrations
Social workers in the Third Sector
Webinars
Due to the state of alarm decreed by the Government for the COVID-19 emergency situation, the school offers virtual sessions on how to manage the energy bill, consumption habits and energy efficiency.
The next sessions are:
Friday, May 8 (11am): The electricity bill
Thursday, May 14 (11am): Consumption habits
Friday, May 22 (11am): Social Bonus
Friday, May 29 (11am): Review of current government measures
If you are interested in connecting to one, contact us at escuelaenergia@naturgy.com.
What are time use rates?
Time use rates are electricity tariffs where you pay a different price for the energy depending on what time of day you use it.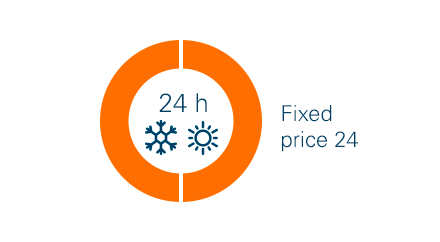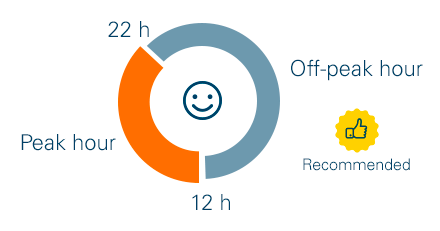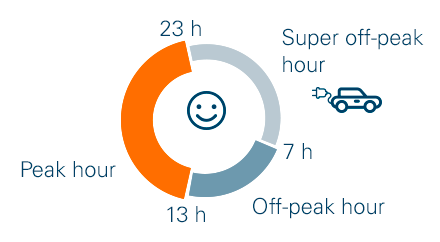 How to understand your bill
Knowing if your bill is optimised is not as easy as it seems. We recommend focusing on the following concepts: Universal Supply Point Code, contracted power, subsidised rate, access tariff and customer service number. The following images will help you identify where you can find each of these:
How to optimise your bill
Now you know what the important concepts are for understanding your bill, look at the following steps you can take to optimise it: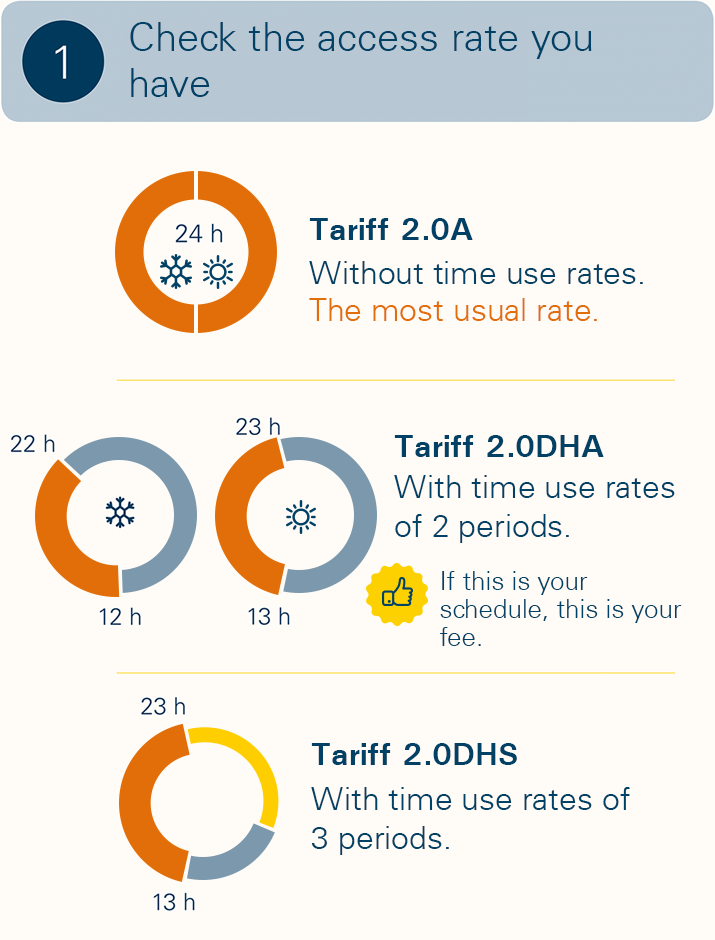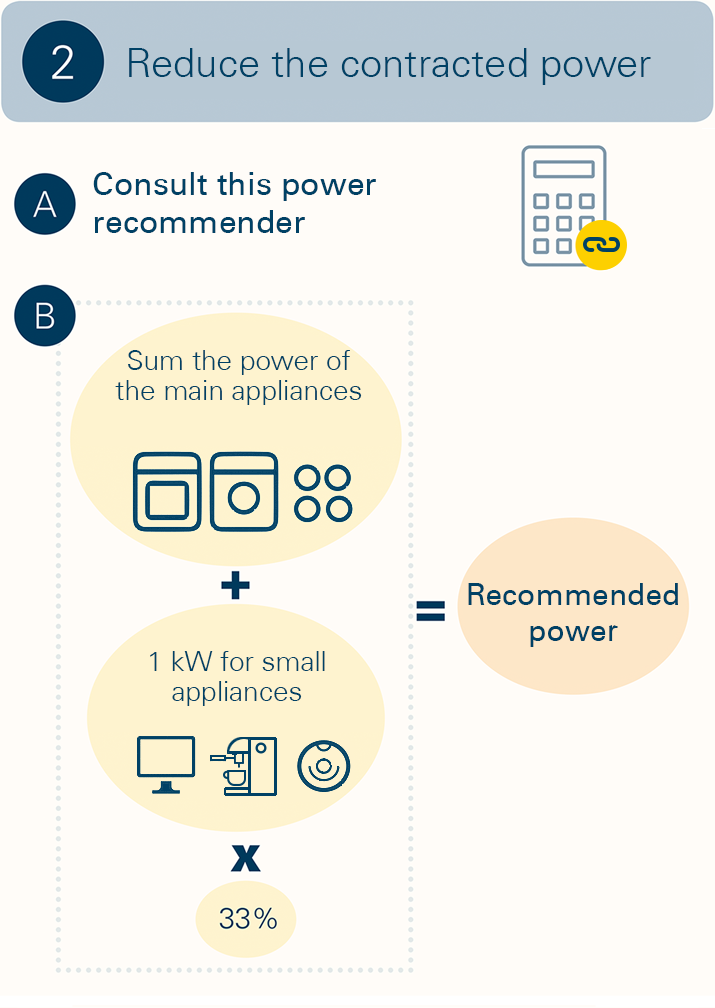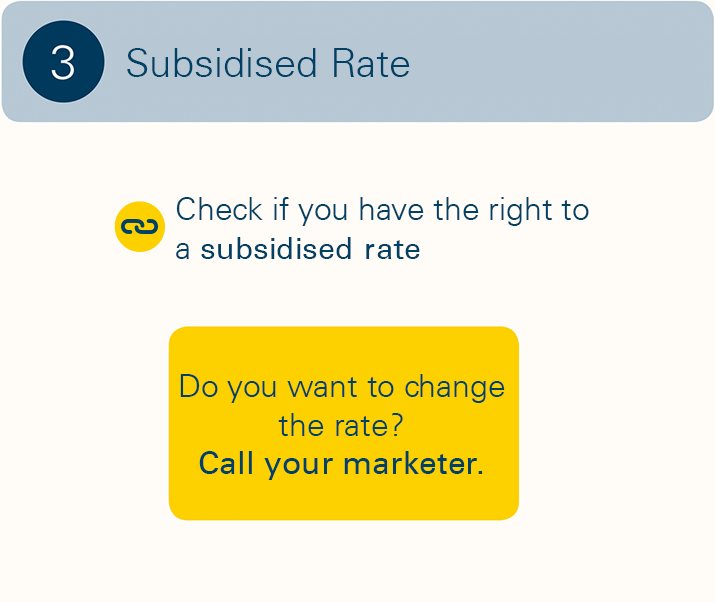 What is the Subsidised Rate?
The new Subsidised Rate is a discount on your electricity bill to help customers who are vulnerable and/or at risk of social exclusion.
The subsidy only applies to the habitual residence of customers in the domestic market if they have contracted the Voluntary Price for the Small Consumer (VPSC) and if the conditions outlined here are fulfilled.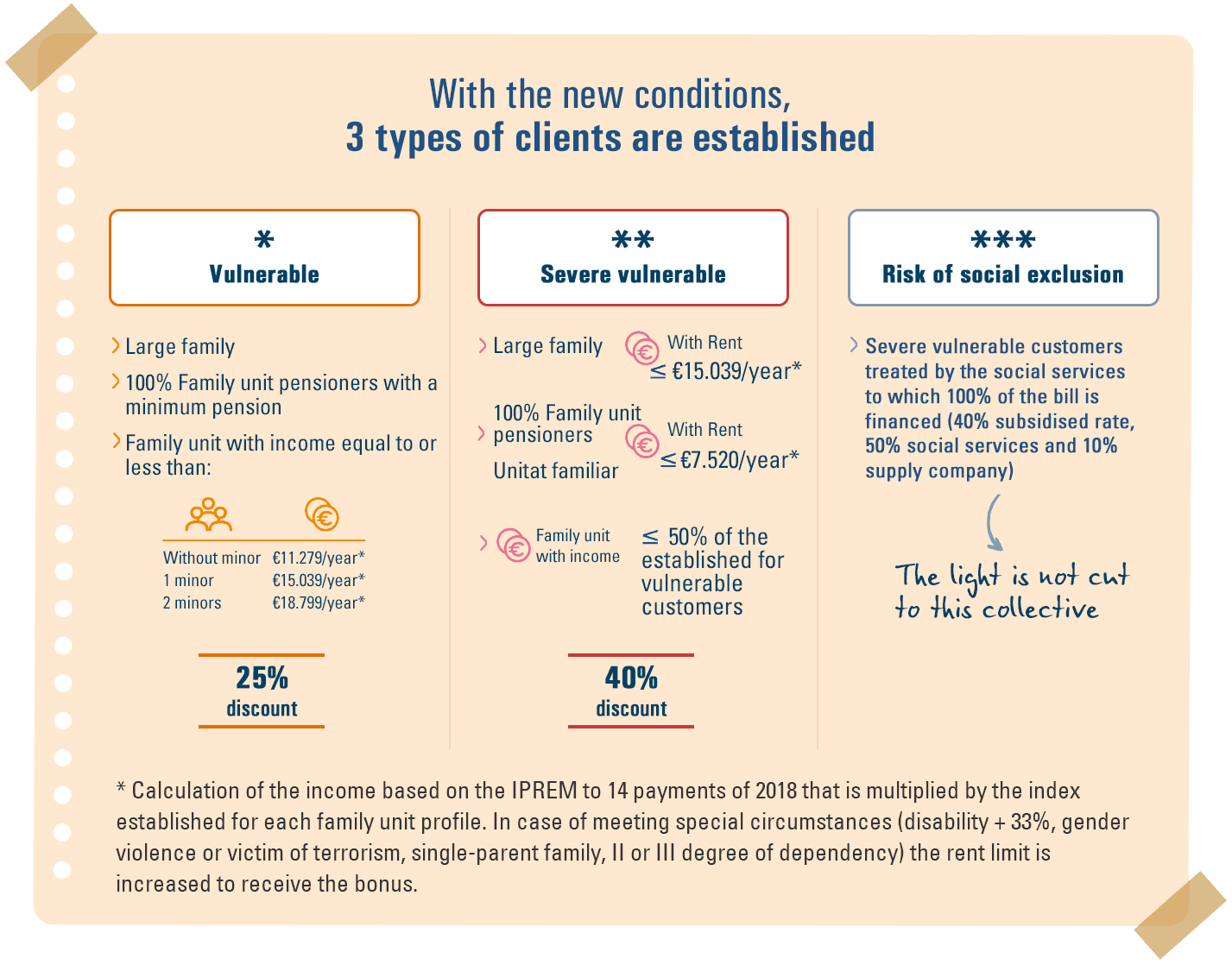 Who pays the Subsidised Rate?
The Subsidised Rate is paid by all the electricity supply companies in the market.
In the case of customers at risk of social exclusion, the government pays at least 50% of the bill before applying the subsidy and the remaining amount is paid by the electricity supply companies in the market.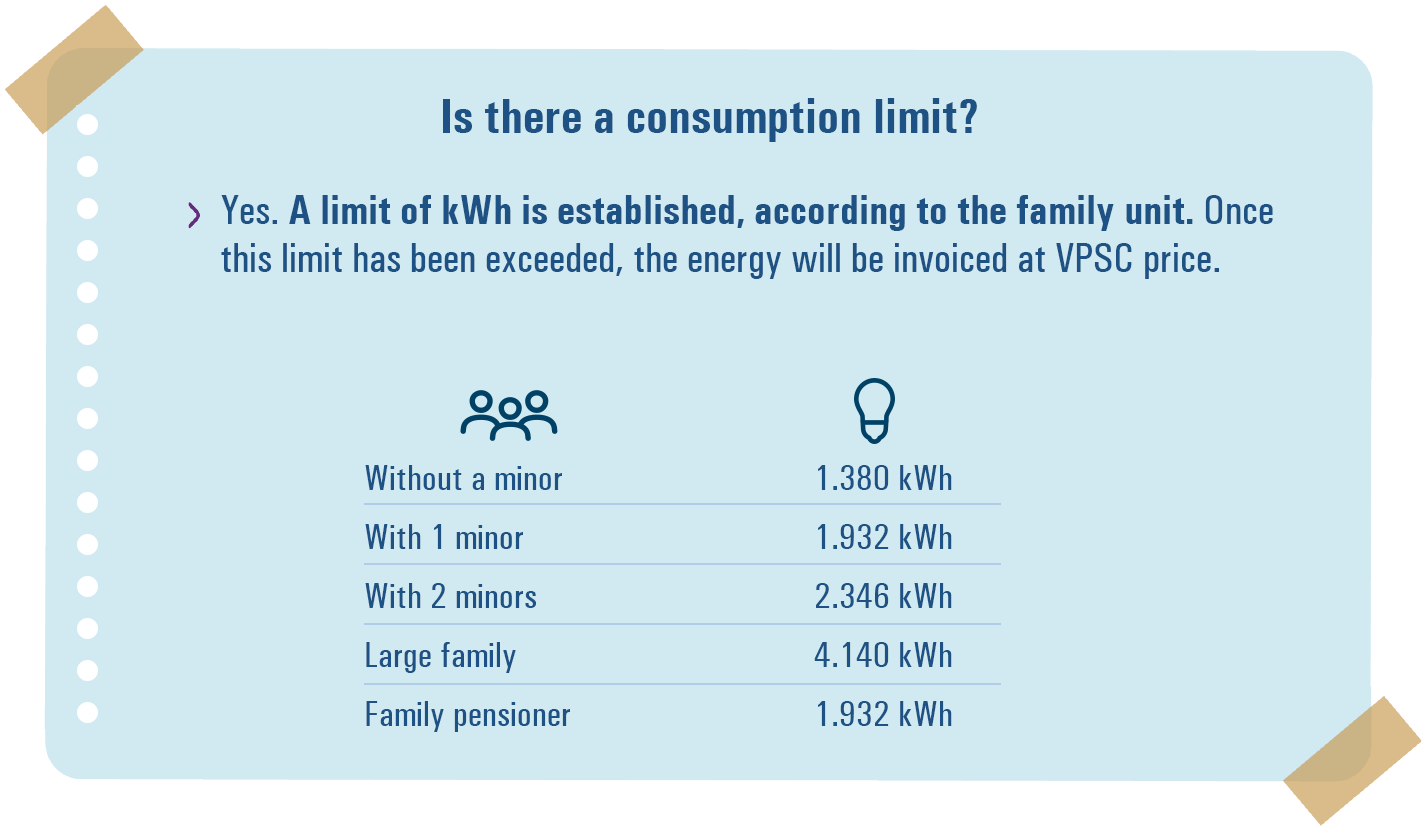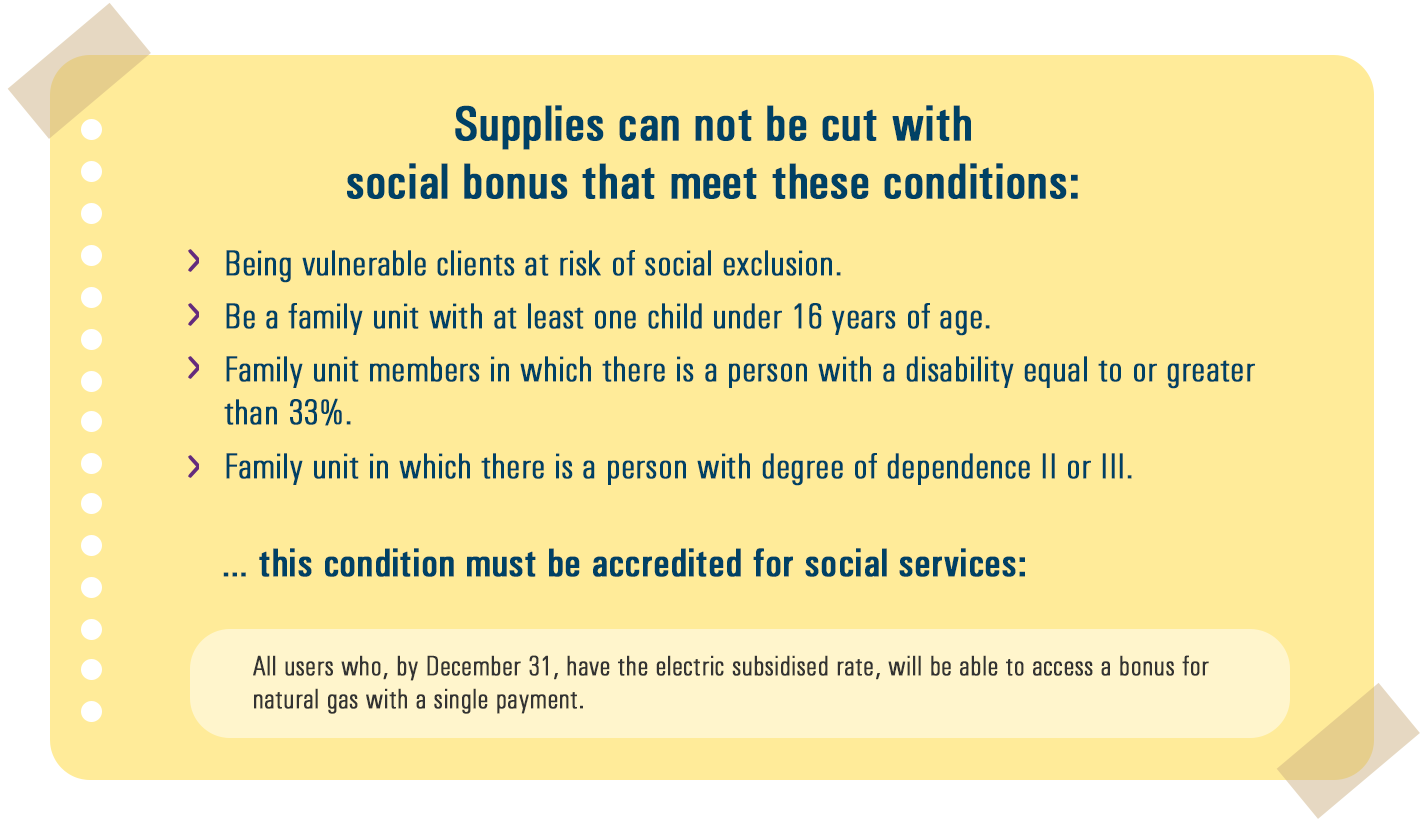 Where can you request the Subsidised Rate?
To request the Subsidised Rate, you can choose the leading supply company that you prefer.
Download the request form available on the naturgy.es website here, and send it to: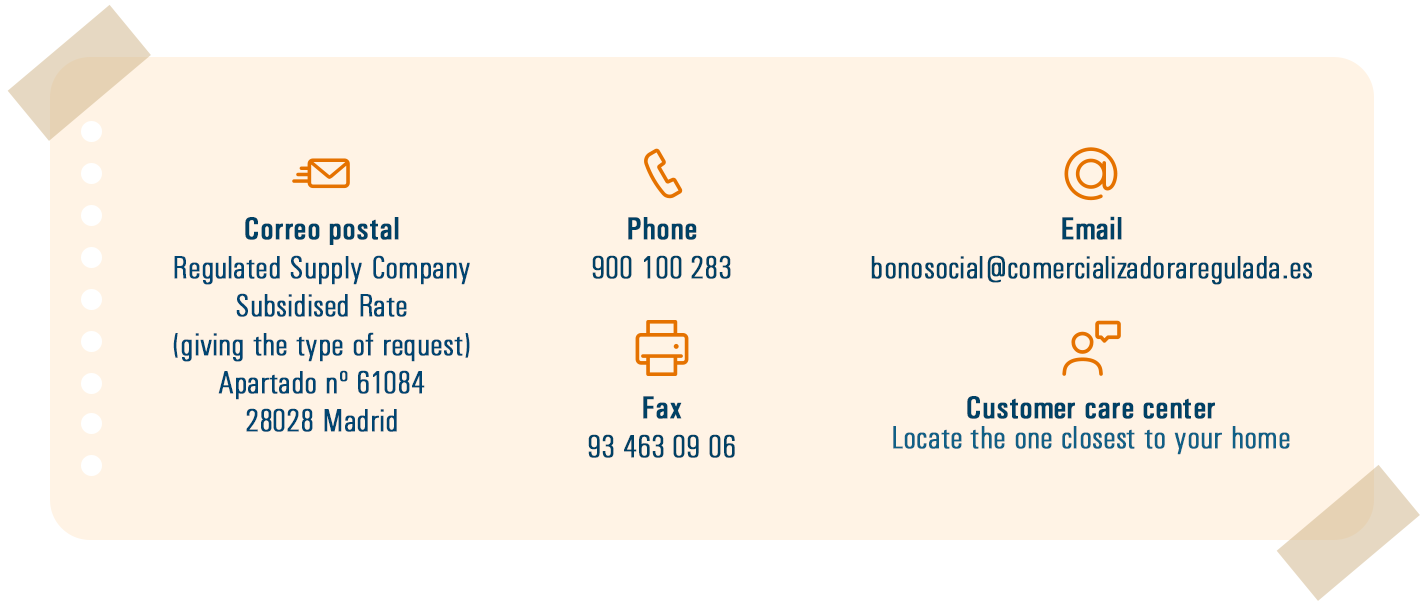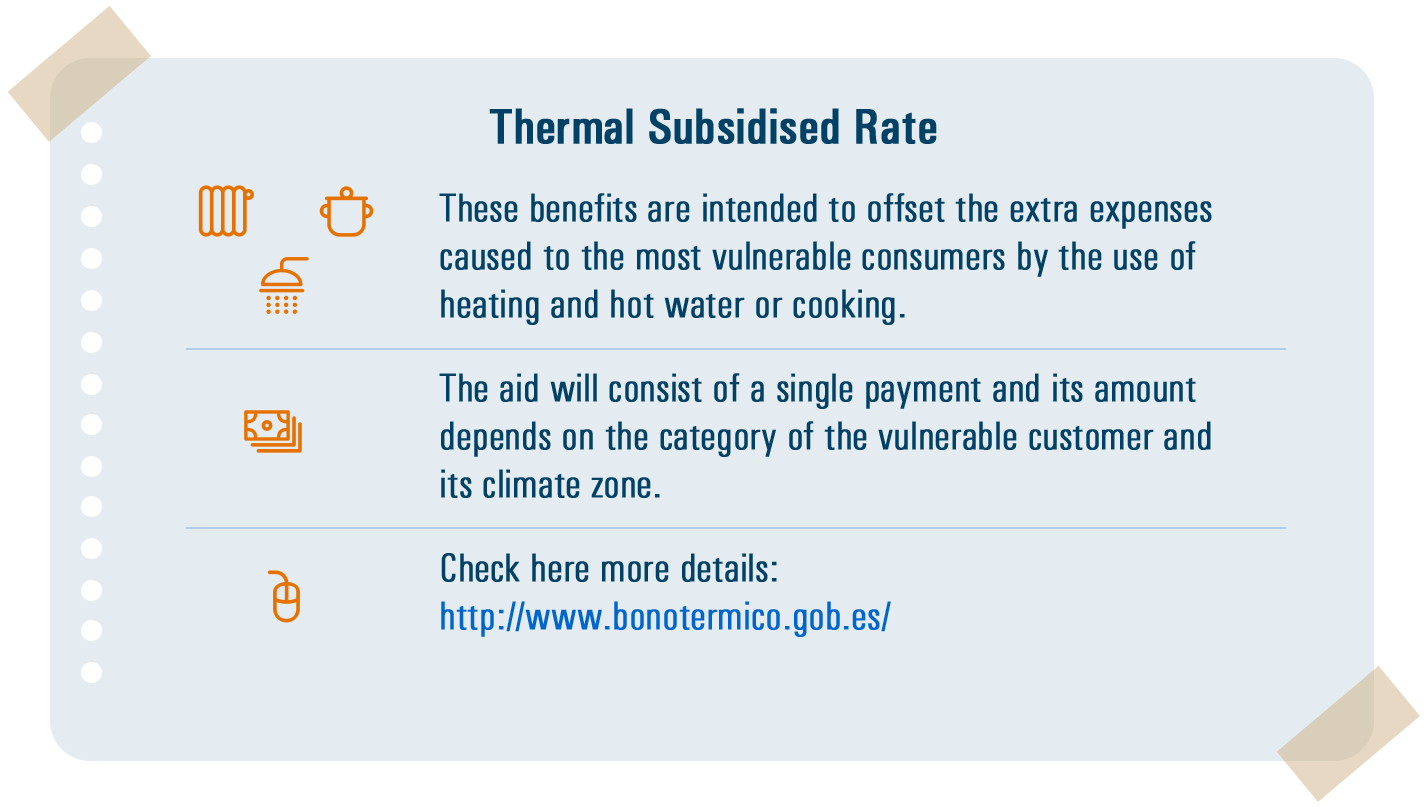 Change your consumption habits
We will give you some advice to efficiently manage the energy in your home and save on your electricity and gas bill.
Do you want to know more advice?


There is no competition


There are two tariffs; one established by the regulator (VPSC) and the fixed price


There are eight leading marketers. The companies belong to the large energy groups