What is the Energy School?
Energy advice to help vulnerable families
The Naturgy Foundation considers training to be one of the fundamental tools to help save and use energy efficiently. For this reason, framed in the group's Energy Vulnerability Plan, it launched its Energy School.
Through itinerant sessions, topics related to energy efficiency and optimisation of bills, among others, are worked on, with the aim of minimizing the impact of energy costs on the lives of the most vulnerable people.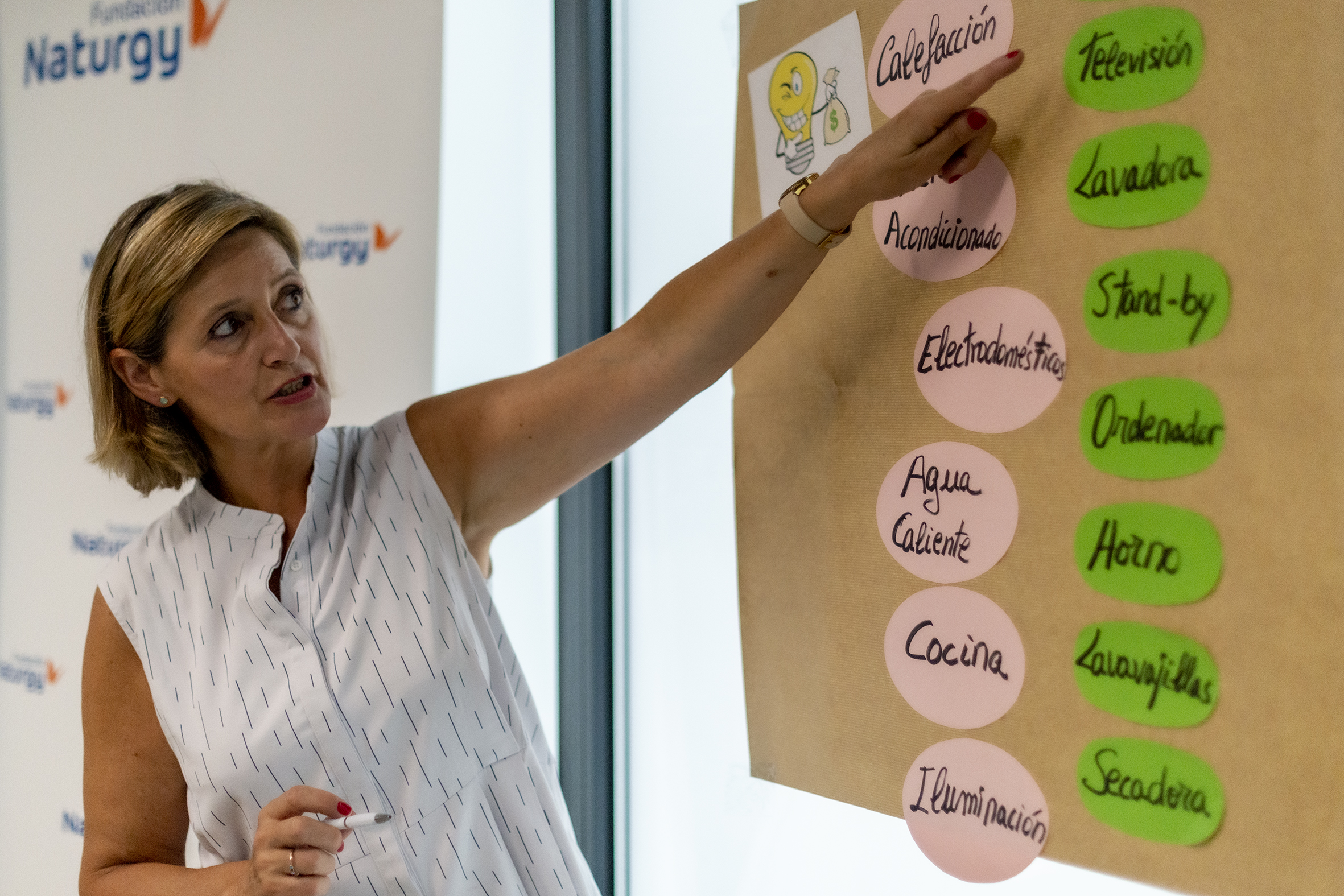 Practical and
participatory
workshops


We minimise
the impact of
energy costs
Together, we will achieve a just energy transition
The attendees can apply what they learn to their own bills. The School contributes to the Naturgy Foundation's environmental commitment while driving savings and energy efficiency.
Sessions for professionals and webinars
The training, which lasts about three hours, is focused on professionals in the Third Sector and social workers. The classes take a deep look at the understanding of bills and responsible energy habits.
Social workers in public administrations
Social workers in the Third Sector
People in vulnerable situations
Due to the state of alarm decreed by the government as a result of the COVID-19 emergency situation, the school is offering virtual sessions on how to manage energy bills, consumption habits and energy efficiency.
If you are interested in connecting to one of the sessions, contact us at escuelaenergia@naturgy.com
If you were unable to attend the sessions and want to catch up, you can view all the webinars held aquí.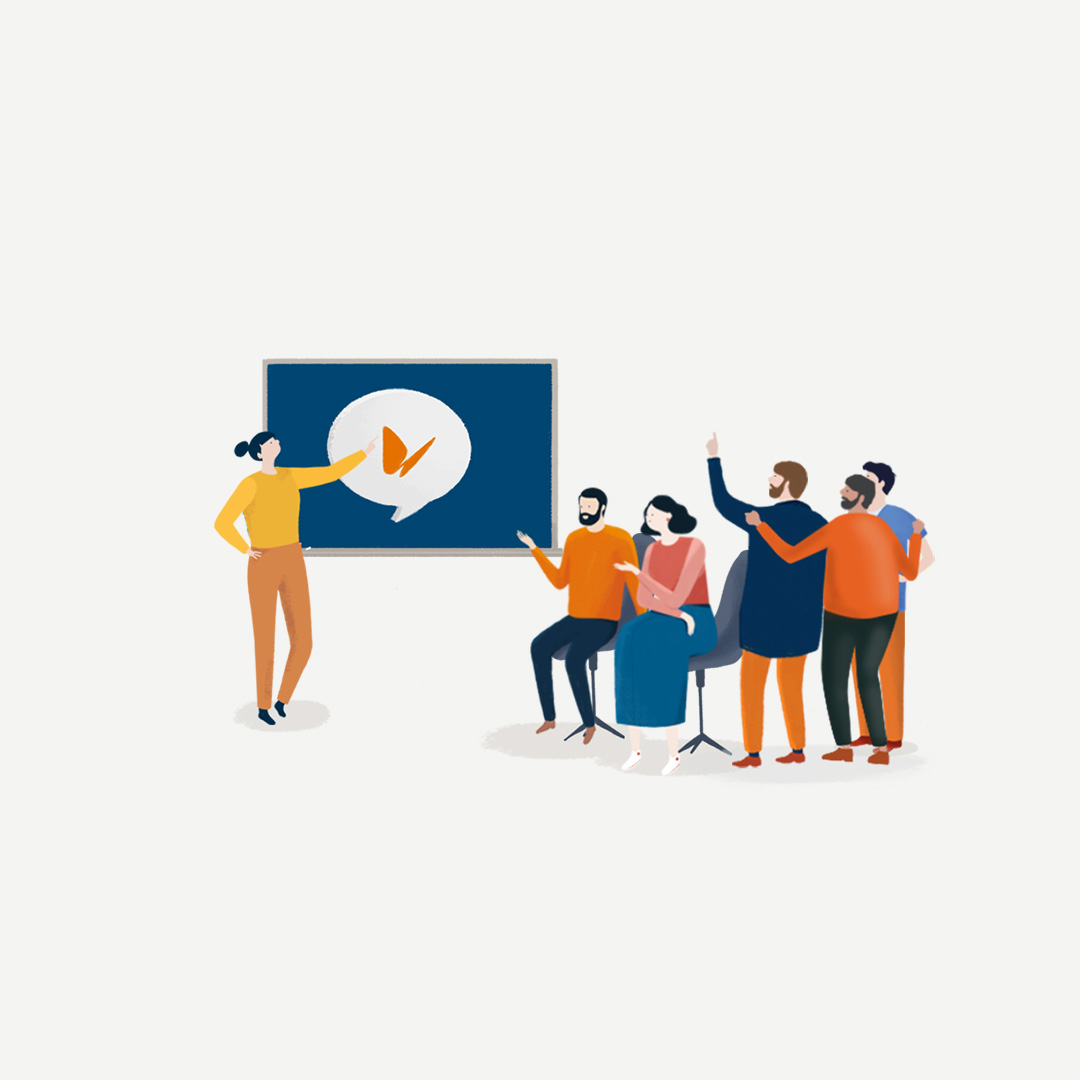 What do we explain at the Energy School?
Savings and energy efficiency tips
We will give you some advice to efficiently manage the energy in your home and save on your electricity and gas bill.
Do you want more efficiency tips?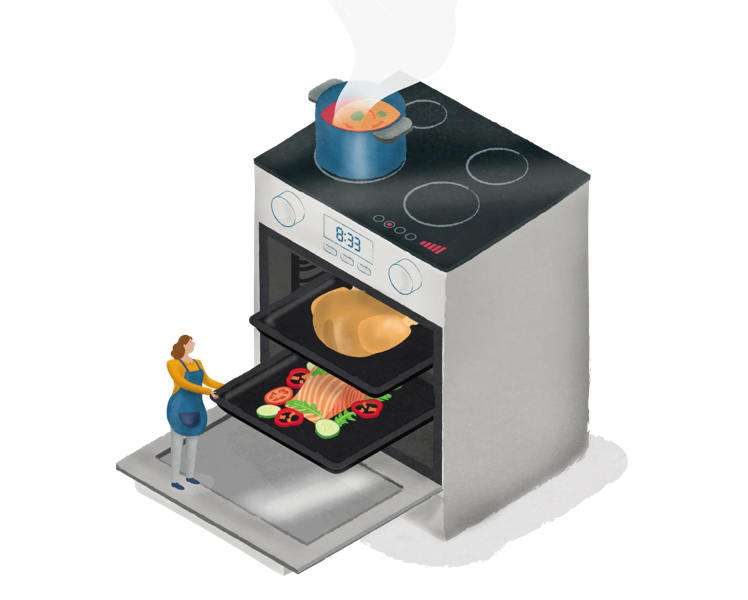 When you cook… try out these small tricks to save make savings
Use as little water as possible as the more you use, the more energy you need to heat it up.

Use pans with a diffuser base that is slightly bigger than your hob burners or rings.

Turn off the oven or vitroceramic hob before your food is done to use residual heat.

If you have the choice between cooking in the oven or the microwave, go for the latter: you can use between 60% and 70% less energy.

There's no need to pre-heat the oven if you're going to use it for over an hour.

Use a pressure cooker whenever possible as they cut down cooking times and use 80% less energy.

Remember that you lose 25% of the accumulated energy every time you open the oven door
Large electrical appliances
Fridge… this is one of the most energy-intensive electrical appliances in your home
If necessary, defrost your fridge when the layer of ice is 3 millimetres thick to make sure it works optimally and uses as little energy as possible.
Avoid continually opening and closing the door, and don't leave it open longer than necessary.
Separate it a few centimetres from the wall to ensure the air can circulate.
Set the temperature of the fridge between 3°C and 7ºC and the freezer at -18ºC.
Defrost food in the fridge to make the most of the cold it gives off in the process.
Clean the back of your fridge at least once a year to ensure the motor works more efficiently.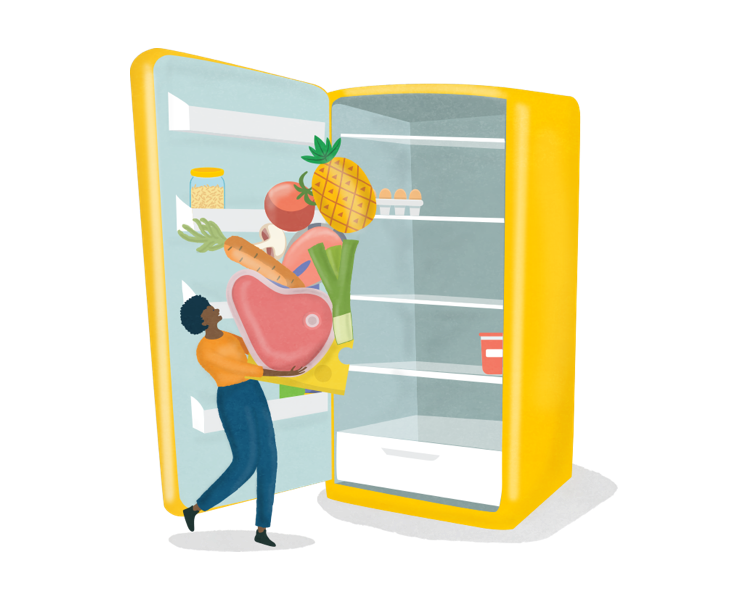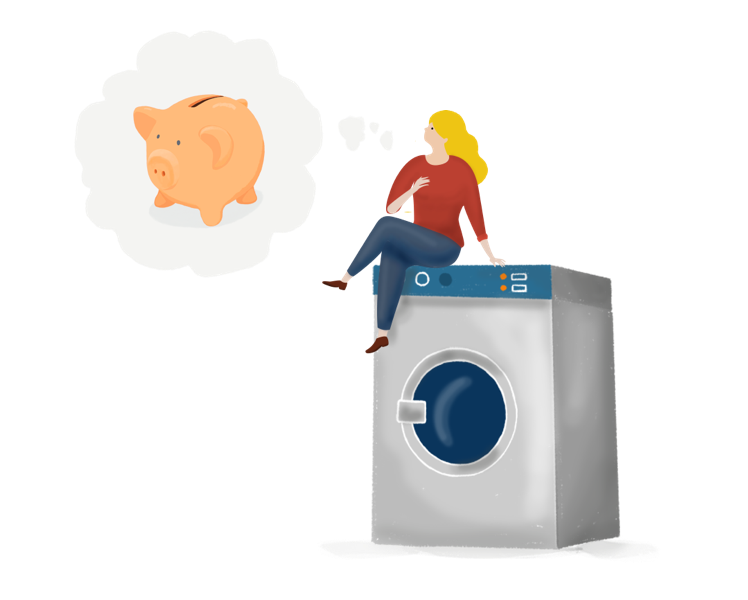 Dishwasher, washing machine and dryer… make the most of them to reduce consumption
Use short or ECO washing programmes. And wash with cold water whenever you can.
Remember that there's no need to rinse the dishes before putting them in the dishwasher.
Make sure they're full to save water and energy. And if you can't wait, use a half-load programme.
Remember that handwashing your dishes can be 60% more expensive than using your dishwasher.
Spin-dry your washing as much as possible before putting it in the dryer: the spin cycle uses less energy than they dryer.
Clean the filters of your washing machine and dryer regularly.
Regarding heating… remember that it is responsible for 41% of your total consumption
Don't cover radiators with furniture or curtains as this increases energy consumption and makes it difficult for the heat to move into the room.
Turn off the heating when you air and try to do this at times of day when there is lots of sun. And remember, 10 minutes are enough to renew the air in a room.
Bleed your radiators regularly to ensure they work optimally.
Set the temperature of your heating between 19°C and 21°C during the day and between 15°C and 17°C at night.
Avoid losing heat by putting your blinds down at night and making sure the doors and windows are well insulated. A well-insulated window can help you save between 20% and 30% on heating.
Don't dry your clothes on the radiators because it increases energy consumption.
Use rugs to increase the thermal sensation of a room and reduce energy consumption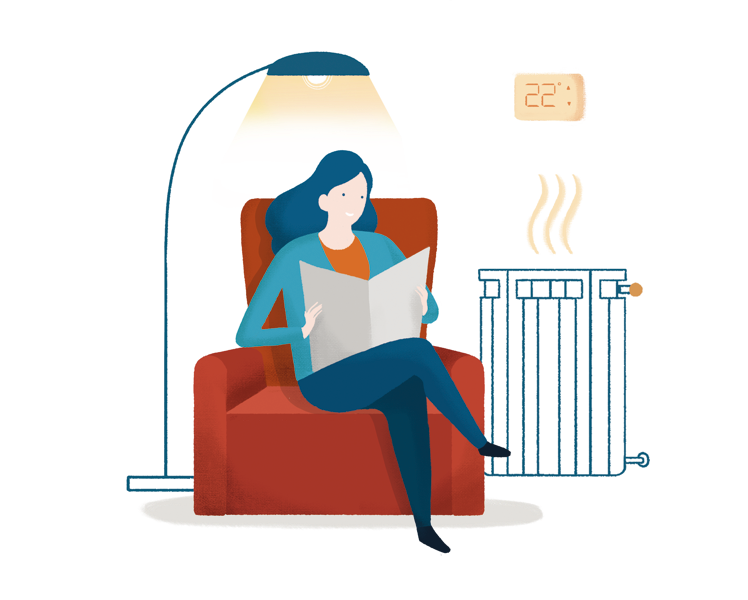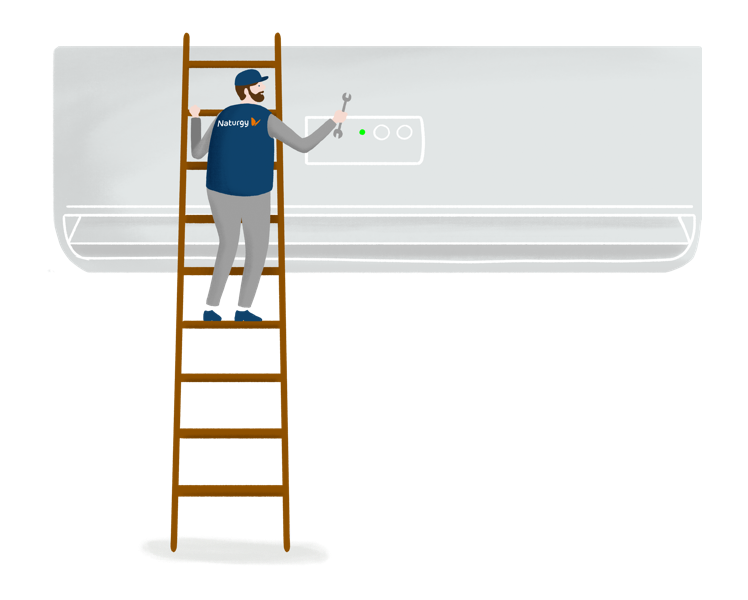 Regarding air-conditioning… don't forget you can also save in summer
Check the filters of your air conditioner before starting it up every summer.
Remember that 25 degrees is low enough to feel cool in your home.
Don't keep the air conditioning on while you air out rooms. Do this at the coldest time of day and at night. Remember that 10 minutes are enough to renew the air.
Regarding electronic devices… these small large energy consumers

Use multi-socket adaptors with a switch to group together several devices so you can disconnect them at night.
Don't leave the television, computer, console or any other electronic device on stand-by, because they still consume electricity.
If you telework or use your computer a lot at home, remember that it's better to turn it off if you're not going to use it for more than half an hour.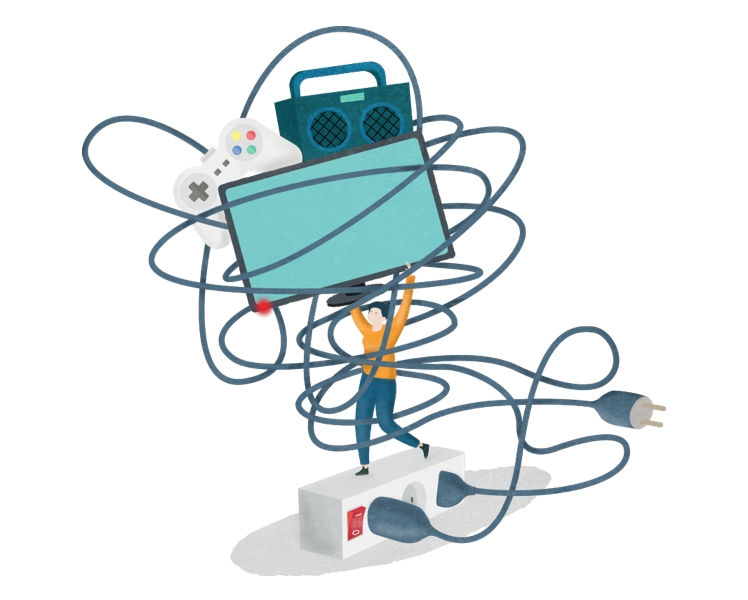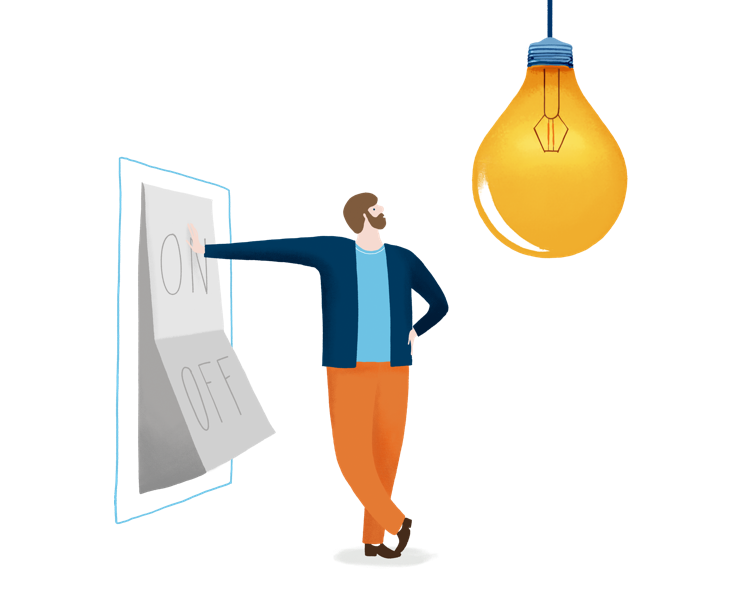 Regarding lighting… remember that it represents almost 9% of the electricity consumed in your house.
Use LED technology in lighting.
Adjust the power of your luminaires to your real needs.
Make the most of daylight and don't turn the lights on until it's really necessary.
If you have a fluorescent tube in your kitchen, remember that it consumes a lot of energy. It's better to leave it on if you're going to turn it off for less than 15 minutes, as it consumes less than switching it on again.
Other general tips… be more energy efficiency to consume less and save on your energy bill
Adjust the temperature of the boiler to between 30°C and 35°C to use energy more efficiently.
Make sure you correctly upkeep all your electrical appliances so they work efficiently and you don't waste energy. Remember to check them regularly.
Small electrical appliances that produces the most heat also need the most energy to work. Therefore, they consume the most. Remember this when you use the toaster at breakfast, when you iron the clothes you've washed or when you use your hair dryer.
Choose high-efficiency, low-consumption appliances. Replacing your old ones requires a certain investment, but in return we can reduce energy consumption and the expense this represents.