Next to those who need us most
It is our social action program to help vulnerable people, taking advantage of the knowledge of Naturgy employees and retirees. It is part of the company's Vulnerability Plan.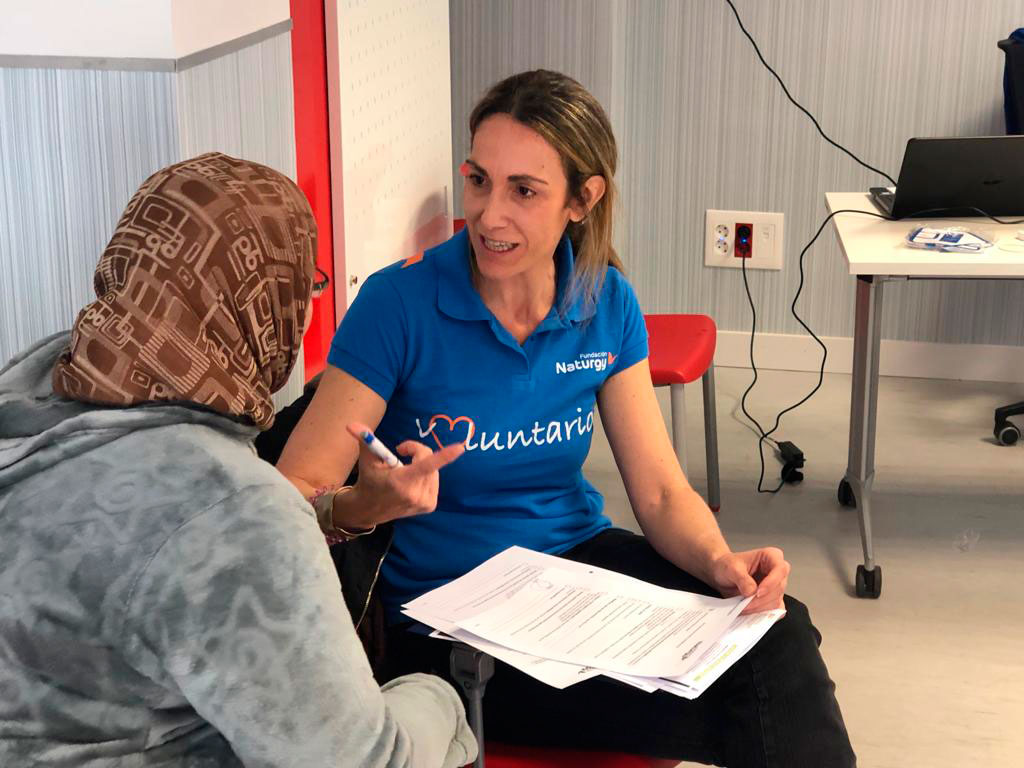 What initiatives are currently being carried out?

Energy efficiency workshops

Training for families in vulnerable situations given by Naturgy volunteers on energy efficiency habits, key concepts to save on energy bills and managing aid such as the subsidised rate.

Our volunteers visit the homes of vulnerable families to detect possible interventions related to express rehabilitation. They also use these visits to provide energy advice and encourage efficient consumption habits in the home.

Workshops with children and youngsters

Our volunteering also focuses on little ones. To this end, fun training sessions on energy efficiency, savings and sustainability are provided for groups of primary and secondary children, especially in vulnerable areas.

A team of volunteers uses digital means to provide advice to families referred by collaborating social entities or local social services.