The Naturgy Foundation carries out energy refurbishment on vulnerable homes from the Tengo Hogar Foundation
This new collaboration follows on from the actions to help families in a situation of energy poverty to improve their energy efficiency and save on their bills through the Energy Refurbishment Solidarity Fund.
The initiative, which is part of Naturgy's Energy Vulnerability Plan, follows the guidelines of the National Strategy to tackle Energy Poverty 2019-2024.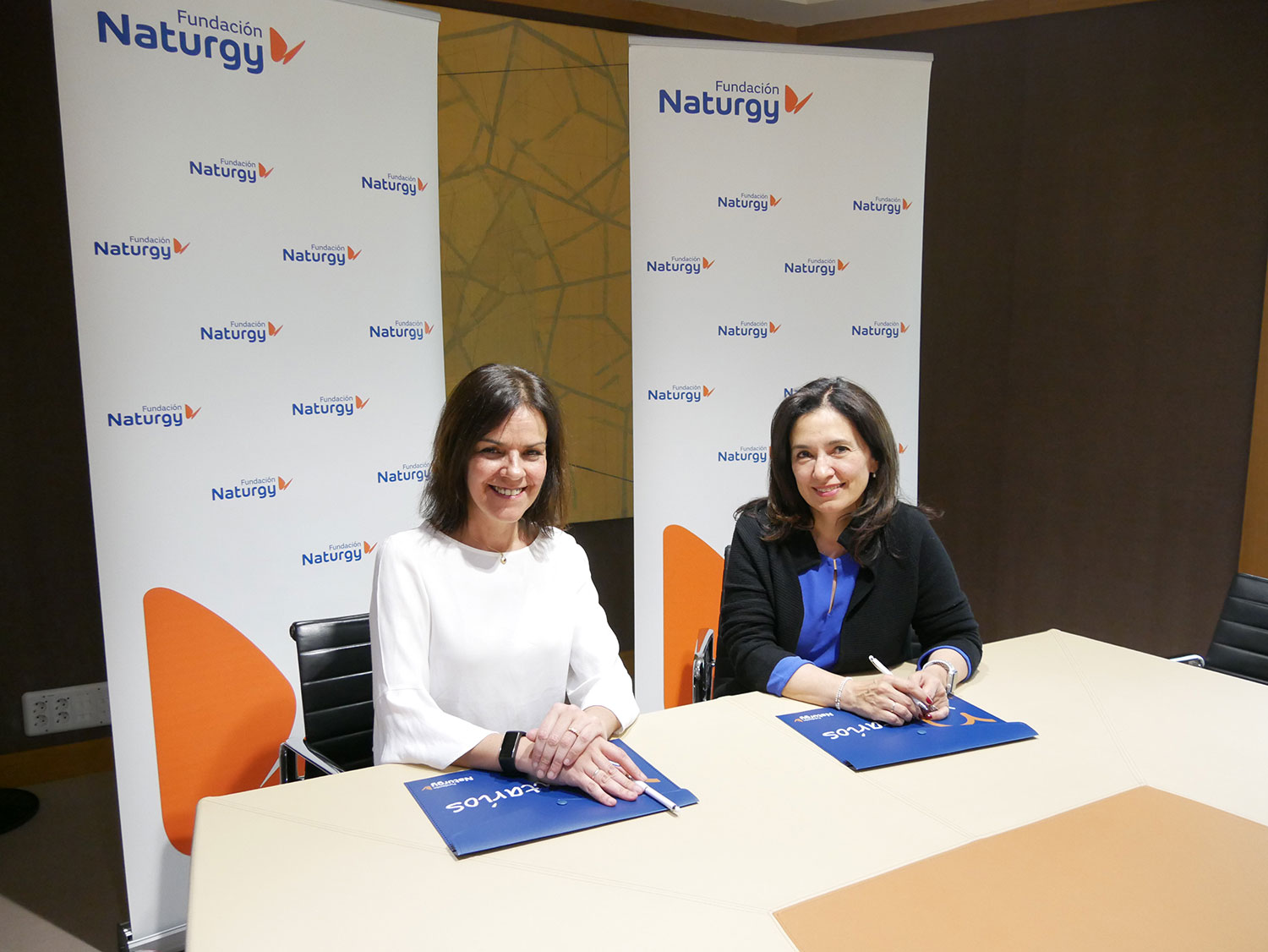 The Naturgy Foundation and the Tengo Hogar Foundation will collaborate to improve the energy efficiency of the homes of vulnerable families using the resources from the Energy Refurbishment Solidarity Fund of the energy company's foundation.
The Managing Director of the Naturgy Foundation, María Eugenia Coronado, expressed her satisfaction with this new agreement, "which enables us to make progress in our main line of action to fight against energy poverty, addressing a structural problem of the properties that house the most vulnerable families".
The agreement follows on from those already signed with five other social organisations (Foment de l'Habitatge Social, Hábitat 3, Fundación para la Caridad de la Construcción, from Cáritas, and Fundación Mambré) which already have access to the Energy Refurbishment Solidarity Fund to carry out energy refurbishment projects in the flats they manage.
This new agreement will make it possible for actions to continue in accordance with the guidelines from the "Re-habilitación exprés para hogares vulnerables" study. This publication, sponsored by the Naturgy Foundation, promotes energy efficiency improvements in vulnerable homes, at a low cost but with a big impact on people's quality of life and on family energy bills. The measures established include repairing and purchasing heating systems, installing window closures and glazing, fixing and installing electricity and gas equipment, and improving the insulation of walls.
This agreement with the Tengo Hogar Foundation is in line with the National Strategy to tackle Energy Poverty 2019-2024, which the establishes energy refurbishment of properties as one of the short-, medium- and long-term lines of action to address this problem structurally. It is also part of Naturgy's Energy Vulnerability Plan, which aims to improve the quality of life of groups affected by energy poverty and their assessment in terms of energy consumption and the payment of energy services.
Set up by the power company in 1992, the Naturgy Foundation seeks to educate, train, inform and raise awareness throughout society of energy and environmental issues. It also develops social action programmes both nationally and internationally, in particular by supporting initiatives aimed at alleviating energy vulnerability.
The Tengo Hogar Foundation is a non-profit organisation founded in 2014 that works on behalf of families in a very vulnerable situation who need help recovering their personal and economic independence through comprehensive support (personal, social and occupational), which, in certain cases, is combined with granting the use of a property during the support period.