The Naturgy Foundation renovates 30 vulnerable homes with students from a comprehensive social employment project
This initiative, a pioneering initiative in Spain, has enabled unemployed construction workers, who have put into practice the knowledge they have acquired in advising on the energy needs of and renovating vulnerable families' homes.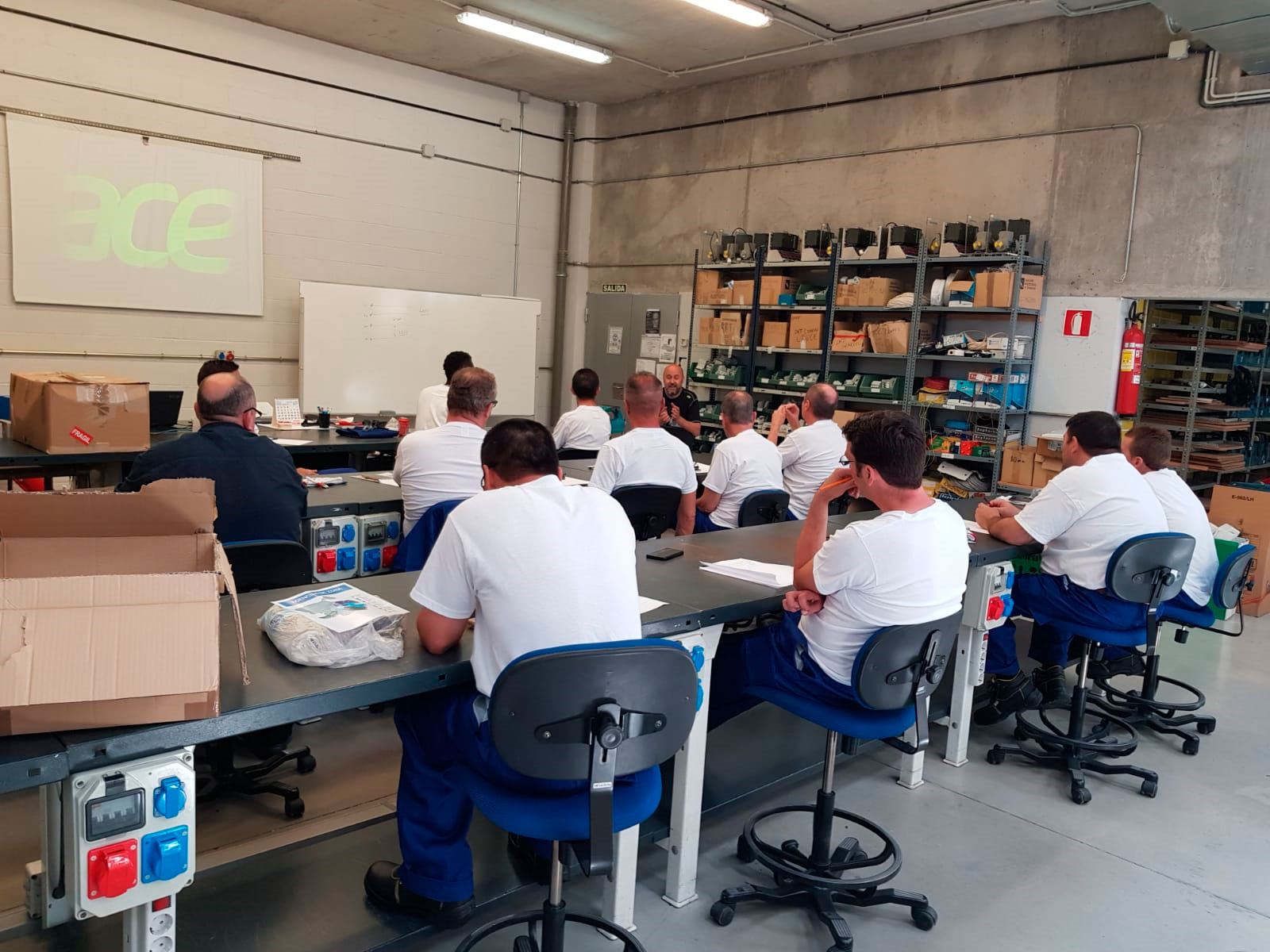 The Naturgy Foundation has completed two pioneering social employment projects in Spain that have made it possible to carry out energy renovation in the homes of vulnerable families. The aim of this initiative is to train unemployed people, particularly from the construction sector, to carry out energy renovations that improve the quality of life of vulnerable people and offer them energy advice so they can reduce their energy bill.
The Managing Director of the Naturgy Foundation, María Eugenia Coronado, said "this is one of the most comprehensive projects we are involved in, as it also opens the door to professionalising the energy renovation sector, facilitates the return of unemployed people to the job market and enables students to take part in renovation projects that we carry out in the homes of vulnerable families".
The two projects have been carried out by Third Sector organisations, public administration bodies and organisations that specialise in social employment. In Madrid, the Foundation worked with the Madrid Employment Agency, the Municipal Housing and Land Company (EMVS), the Ecology and Development Foundation (Ecodes) and the National Association of Renovation and Refurbishment Companies (ANERR), while in Galicia, the project was carried out with Cáritas, ANERR and Ecodes.
The training workshops consisted of 200 hours of theoretical and practical training plus a month's paid work experience in a company. Thanks to the work done by the students on these projects, the Naturgy Foundation has been able to renovate the homes of vulnerable families through seven refurbishment companies committed to renewing the contracts of 30% of the students.
The participants on both projects also received training on advising vulnerable families on optimising energy contracts and efficient consumption habits.
The training and the work carried out follow the guidelines of the Naturgy Foundation study "Express Renovation for Vulnerable Families" to promote energy efficiency improvements in vulnerable homes, at a low cost but with a big impact on people's quality of life and on family energy bills.