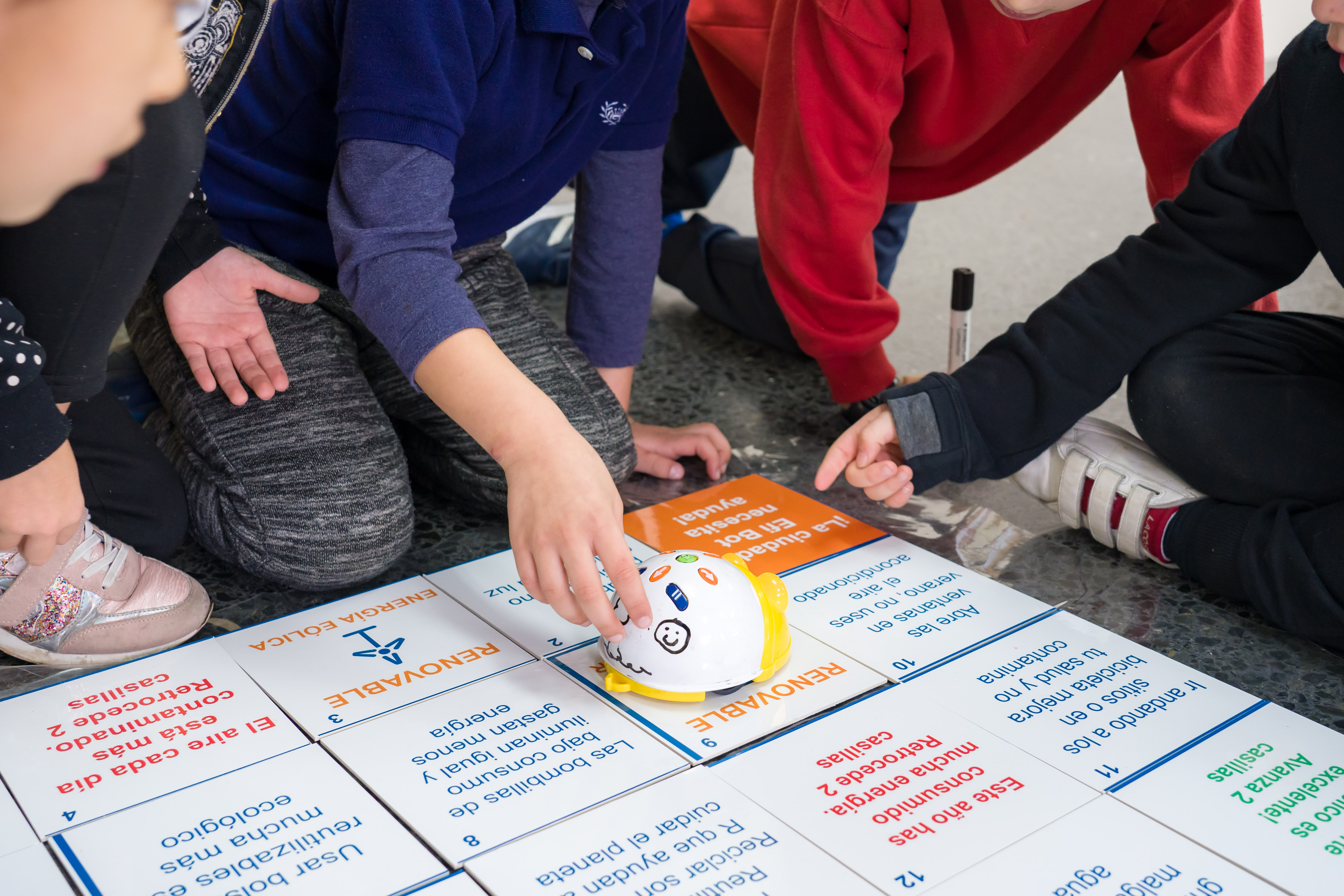 We offer an interactive and innovative teaching tool based on gamification, which allows users to work on educational content related to energy in a cross-curricular manner. Efigy Planet is an educational platform that combines blended learning technology, with both digital and in-classroom training proposals, and also allows for student assessment.
We present an interactive and innovative teaching proposal, a benchmark in the educational community with regard to energy, technology, STEM disciplines and environmental sciences content from the school curriculum.
Efigy Planet is a free educational program aimed at primary students aged between 8 and 12 and is based on the innovative blended learning methodology, which allows each student to lead their own customised learning process depending on their skills and capabilities.
Alongside Gea, who knows Efigy Planet – a virtual territory with similar astronomical characteristics to the Earth – like the back of her hand, the class is invited to learn all they need to know about building a sustainable and energy-efficient planet. In this way, the learning platform proposes workshops and hands-on activities both inside and outside the classroom, with the aim of integrating knowledge and guaranteeing that in the near future Efigy Planet is no longer just an imaginary place, but is the sustainable planet that we all want.
The tool offers permanent technical support to teachers to make it easier to access resources and to show them the platform's full potential, facilitating student assessment.
Goals
Provide teachers with a tool that allows them to teach and learn about curricular content related to energy, efficiency, technology and sustainability through an innovative educational resource based on blended learning.
Always by your side
If you need our help while carrying out the activities, you can contact our specialised educators by sending an email to efigyplanet@naturgy.com or by calling 934 129 685. We are available from 8:30 a.m. to 4:30 p.m, Monday to Friday.
Practical information
Schedule: To be determined by each teacher The platform is always active.
Duration of the sessions: Sessions planned for 1 hour and activities planned to last for one or several sessions. Flexible paths, adapted to the schedule of each group
Type: Varied activities to work on skills.
Price: free
Efigy Planet blended learning platform registration form details