Portal Let's take care of our resources
The portal is created with the support of the Naturgy Foundation, the NGO EcoHouse and the Argentine Institute of Oil and Gas (IAPG). It has educational material so that children can, through informative content and playful games, become aware of and make efficient use of water, natural gas, electricity and paper. On each of these topics, children will have scientific information, data of interest, recommendations for use and interactive games to check the knowledge acquired.
In turn, the portal has an exclusive section for teachers whose objective is to make them aware of the leading role that energy plays in daily life and in the economy and development of the country. All of this emphasizing the importance of educating in efficient and environmentally friendly habits and behaviors. Teachers will have educational materials and videos to use with their students, as well as they will be able to carry out training sessions, obtaining their respective certificate.
Energy Training
"Energy Training" aims to train teachers on the leading role that energy plays in daily life and in the country's economy and development, emphasising the importance of educating students about efficient and environmentally-friendly habits and behaviours. This programme provides teachers with the tools they need to provide young people in schools with advice on how to use energy safely, efficiently and responsibly.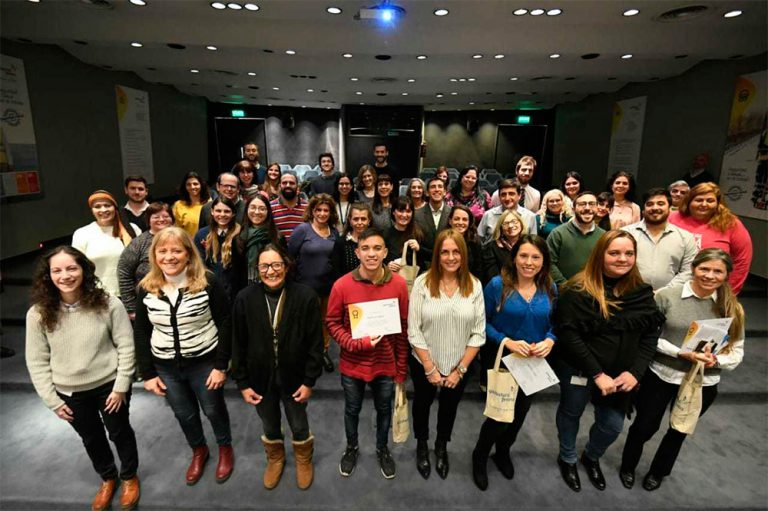 Collaborating on the programme are the Argentine Institute of Oil and Gas (IAPG) and the NGO Eco House, which is dedicated to education on topics relating to ecology. The IAPG offers technical talks on the use of natural gas and how to detect problems in gas appliances, among other concepts. Eco House makes the talks more dynamic by providing more direct advice, illustrated with examples of everyday life at home and using games aimed at children. Teachers are provided with materials to use in the classroom that raise awareness of the costs of generating energy.
This activity is offered by the Naturgy Foundation in all the municipalities where the company distributes the piped natural gas service, especially in localities where there is little energy and environmental training on offer.
Activity in 2019
· 150 training sessions
· 15 towns and cities
· 8,672 teachers
· 100,000 young beneficiaries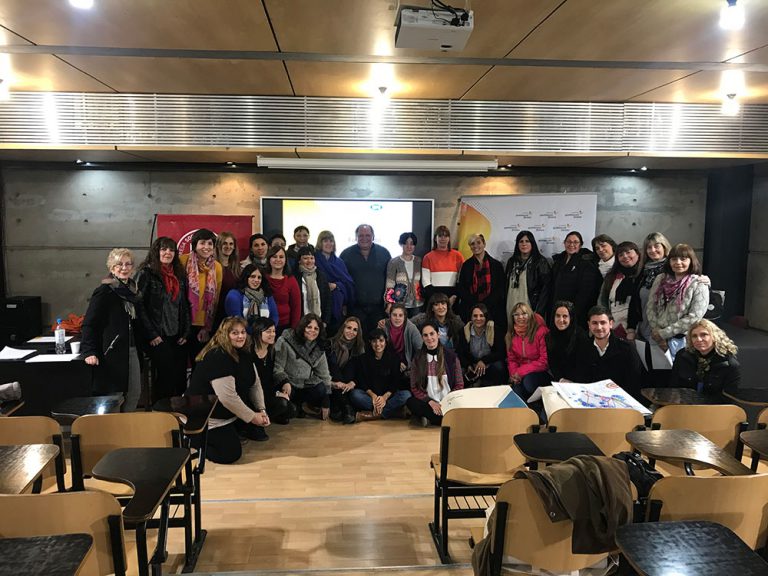 Connect to Energy
This programme is aimed at raising awareness of the efficient use of natural resources and promoting energy saving in vulnerable neighbourhoods. It is developed through games that aim to contribute to sustainable development by promoting the efficient use of energy and care for the environment among the youngest members of society.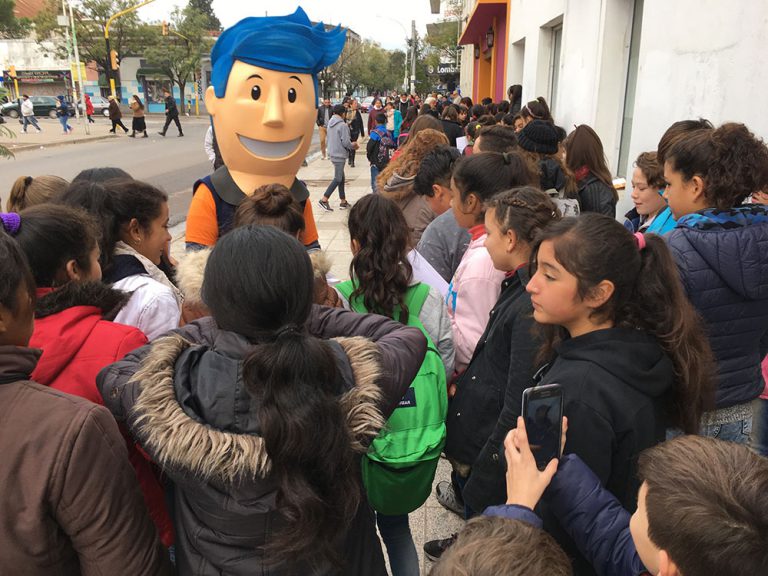 'Asociar Energías' is carried out in partnership with consumer associations: Consumer and User Defence Association of Argentina (ADECUA), the Consumers' Union of Argentina (UCA) and the Consumer Education Centre (CEC).
The result is the creation of spaces for reflection on preventive care for the responsible, efficient and safe use of natural gas and energy in general. The objectives of these spaces are as follows:
· for parents to receive useful advice from their children on how to improve the responsible use of natural gas in the home;
· to raise awareness among social network users about the efficient use of natural gas and the safety measures needed to reduce the risk posed by carbon monoxide;
· and for other entities to also lead a process of responsibility and care for the energy resources of Argentine families, together with other organisations and working in networks.
Activity in 2019
· 28 events
· 12,500 people trained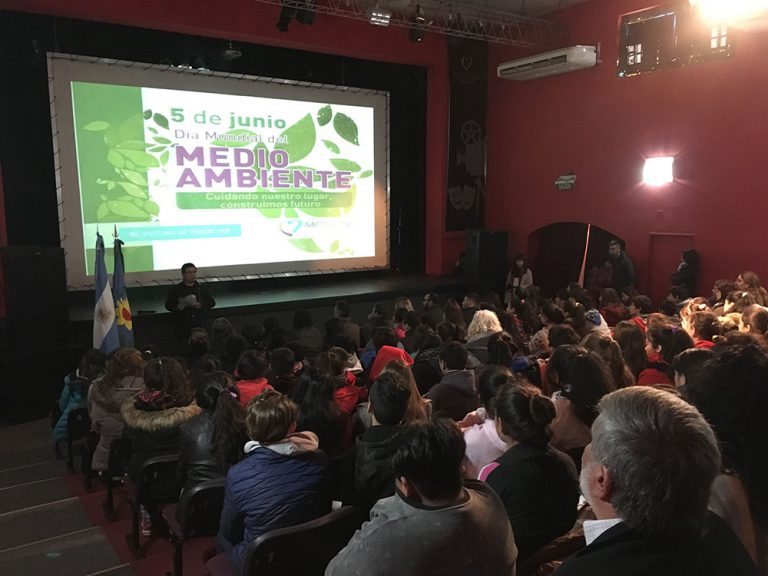 Associate Energy
The 'Responsible Consumption' Programme aims to train children how to use natural gas and electricity efficiently and safely, as well as how to prevent accidents due to the improper use of these energies.

It is implemented through dynamic talks and workshops in schools and parks, among other places, in order to reach as many people as possible. In this way, children also learn through recreational activities. The programme is developed through a partnership with the Argentine Institute of Oil and Gas (IAPG) and the NGO Eco House, which is dedicated to education on topics relating to ecology. Eco House also incorporates dynamic games to ensure the training is not monotonous and without any added value.

Brochures have also been published on the responsible use of paper and water and on waste management.
Activity in 2019
· More than 35,100 students trained
· 80 events
Social Entrepreneurs
The 'Emprendedores Sociales' Programme has been underway since 2012 with the active involvement of Naturgy employees in Argentina. This is a competition in which community projects linked to energy and environmental care are presented. For several years, the work has focused on two categories: 'Energy and environmental care' and 'Social promotion'.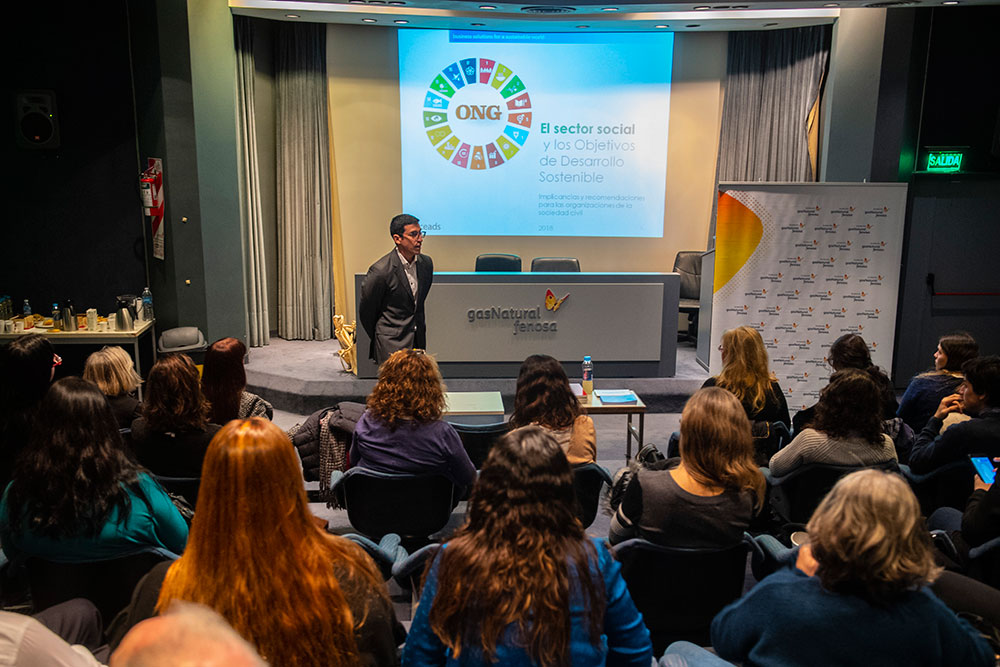 The 2019 programme was a success, with 33 projects received, 12 in the first category and 21 in the second.
In this edition, the external and specialist panel was made up of Pablo Gandino (Agenda Social, journalist specialised in CSR), Leonardo Hernández (Argentine Business Centre for Sustainable Development), Alfredo Pagano (Deloitte, head of Social Responsibility) and Fernando Halperín (Argentine Institute of Oil and Gas).
The winning projects were: · 'Energy and environmental care' category: "Todos en Alerta", by the Fundación Bomberos de Argentina; "Ecoemprendedurismo circular Las Topas", by the Fundación Global; "Inviernos seguros en casa", by La Casa del Manzanar; "Jornadas para un Cascallares Sustentable", by Siloé; and "Proyecto de Sustentabilidad Energética", by the NGO La Nazarena. 'Social promotion' category: "Huerta Comunitaria Barrio América", by Talleres Barrio América; "Vení que te cuento para adolescentes", by the Asociación Civil Proyecto Horizonte; "Salud en nutrición, desarrollo y actividades sociales", by the ICIED Asociación; "Quiero que me abraces", by the Fundación DEBRA; and "Taller de Alimentación saludable, cocina y educación", by the Asociación ACER.
Throughout the year, both the Naturgy Foundation and the social entrepreneurs — i.e. the Naturgy employees who presented the winning projects — are responsible for monitoring the progress, development and evolution of the project to ensure that the initiative has been implemented.